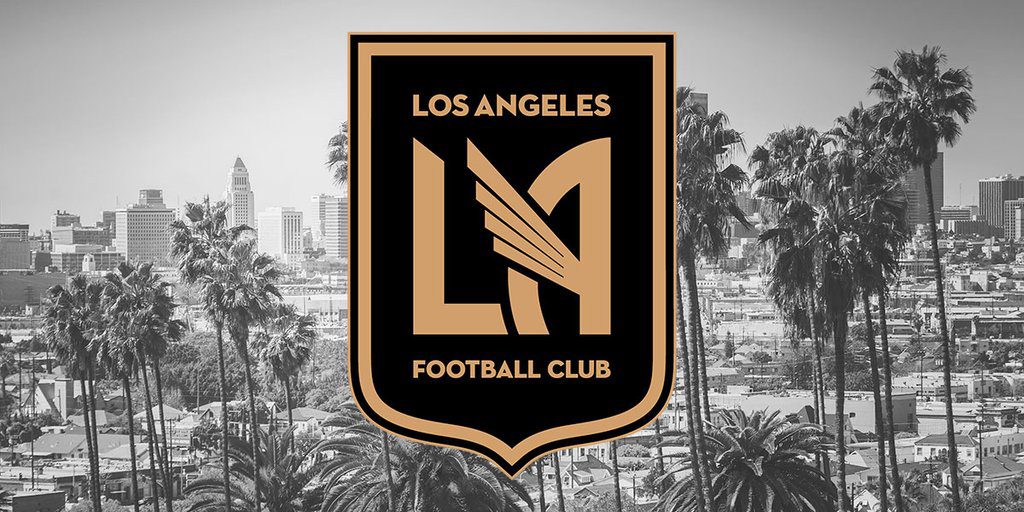 Major League Soccer expansion franchise, Los Angeles Football Club, today unveiled its club crest and colors in a press conference at Union Station, Los Angeles whilst also being live streamed through Facebook. Previously, official website LAFC.com had posted a countdown on its home page culminating in a final black page containing the message, "Today is the day".
The stream contained freezing for long periods of time, copy and paste soccer chants performed by what sounded like 10 people and a drummer hitting a cymbal to emphasize jokes. Will Ferrell was heckled with Ricky Bobby quote, "If you're not first, your last." before speaking on his enthusiasm as an owner and history of playing soccer as a child in California.
Black and gold were revealed to be the colors, which does bring a fresh, unique color combination to the league. The fetching club crest features an angel wing as part of its design.
The Californian outfit was announced in October 2014 after former MLS side, Chivas USA was shut down. The club will build a 22,000-25,000 seat stadium costing a reported $250 million on the site of the Los Angeles Sports Arena. LAFC is slated to kick-off in the 2018 season and is the 22nd team to join the MLS.
The team's ownership group has some serious financial firepower consisting of former NBA executive Tom Penn, entrepreneur Peter Guber and venture capitalist Henry Nguyen. In addition, Magic Johnson and Mia Hamm-Garciaparra are counted in a group of 17 investors.