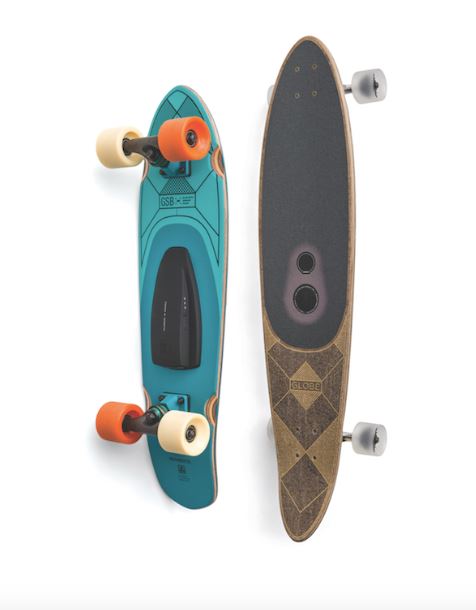 It used to be a common theme in the early days of skateboarding that riders often skidded the streets with their Sony Walkmans — cassette and CD — to get their groove on, on the wheels. That gave way to MP3 technology, making the tunes less of a hassle to haul on the board, but now, you can manufacture sound from the board — or rather, the Globe Speaker Board manufactures the music itself.
See the deets on the Globe Speaker Board here, only at The BMF with Complex Media.
Globe Speaker Board is the first skateboard with a premium built-in speaker that gives riders freedom from headphones and the ability to create the ultimate soundtrack for their ride. Globe designed and engineered two skateboards in collaboration with portable speaker manufacturer Boombotix®: the GSB Blazer (mini-cruiserboard) retailing at $249.95 and the GSB Pinner (longboard) retailing at $299.95. Refined over two years of testing, the GSB speaker integrates a 50mm driver and passive radiator so riders can feel bass under their feet. It's encased in a ruggedized unit that's impact and water-resistant. The Globe Speaker Board comes with a 6' USB cable for easy charging and works with any Bluetooth® enabled smart device.

Globe Speaker Board is the first of its kind – ride and listen to the music of your choice wire free.