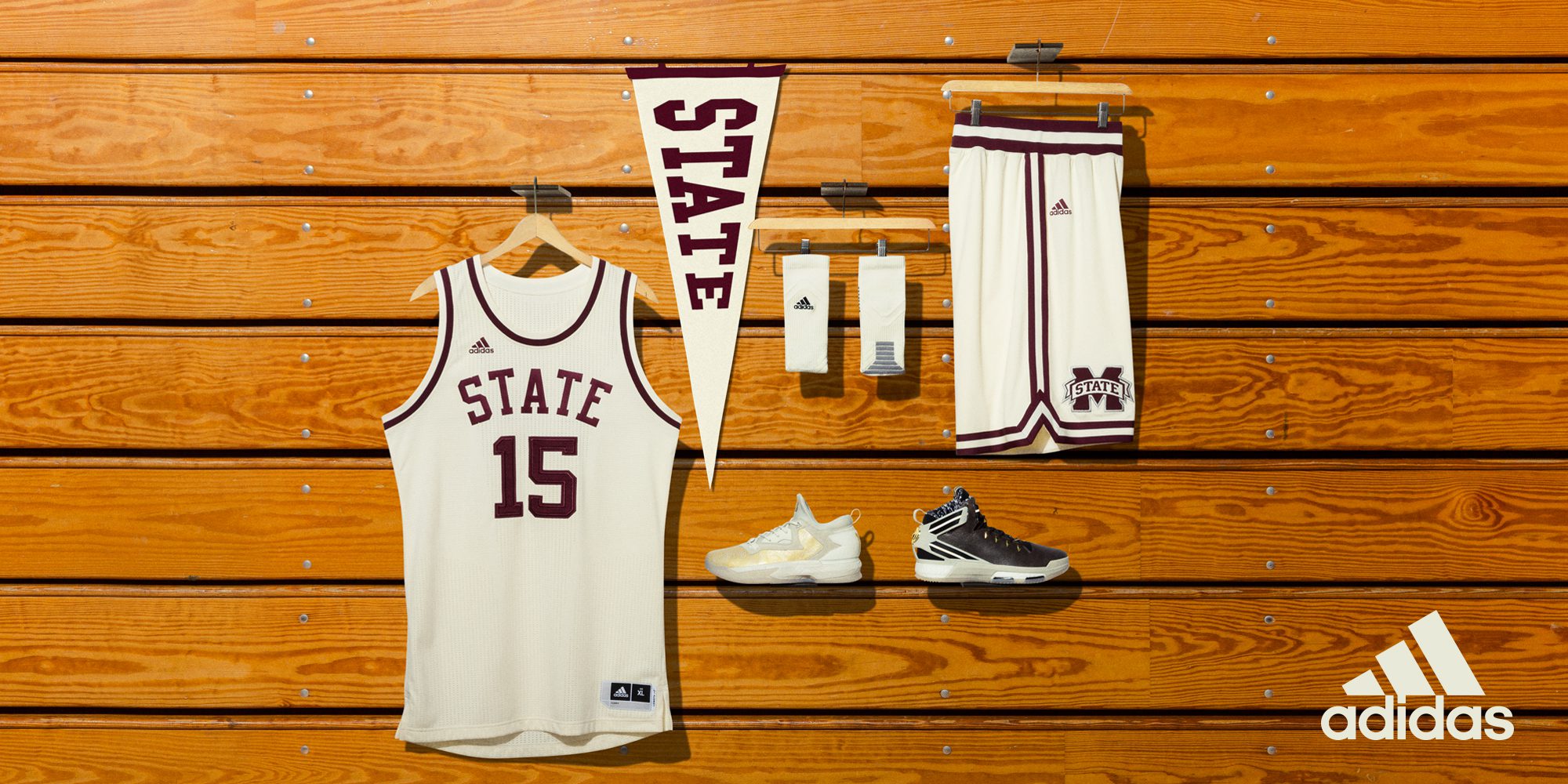 Basketball is by far the sport with the most diverse participants playing the game around the globe, but in North America, specifically in the U.S., African Americans and other people of color were largely excluded from playing for large universities because of racism/ethnic discrimination. To honor the changes that came and continue to be made in welcoming players of all ethnicities to play the game of basketball, Mississippi State pays homage to its legacy in making things dramatically better for the game and people in the sport with its "Game of Change" uniforms.
See more on the new unis here, courtesy of our friends at adidas.
adidas and Mississippi State University debut new uniforms to commemorate the "Game of Change" and celebrate Martin Luther King Jr. Day and Black History Month.

In 1963, Mississippi State capped off its season with its fourth Southeastern Conference title in five years and earned an invitation to the NCAA tournament. However, unwritten state law barred Mississippi State from playing integrated schools and the team was scheduled to tip-off against Loyola of Chicago and a starting lineup that featured four African-American players. University president Dean Colvard and head coach Babe McCarthy made the historic decision to compete anyway in what would be remembered as the "Game of Change."

The adidas Black History Month uniform pays homage to the jerseys worn by the historic 1963 team. Inspired by the classic lettering and bold fonts used in the original uniform, the modernized jersey features "State" blazoned across the chest with player numbers displayed on the left short. Cream tones and maroon accents provide an additional nod to Mississippi State's basketball heritage.

To give players optimum performance on the court, the uniforms feature the same lightweight, sweat-wicking technology used in the NBA. Targeted ventilation zones on the chest, back and side keep players cool even in the most intense moments of the game. A mid-hole mesh on the short maximizes comfort and breathability as the game heats up.