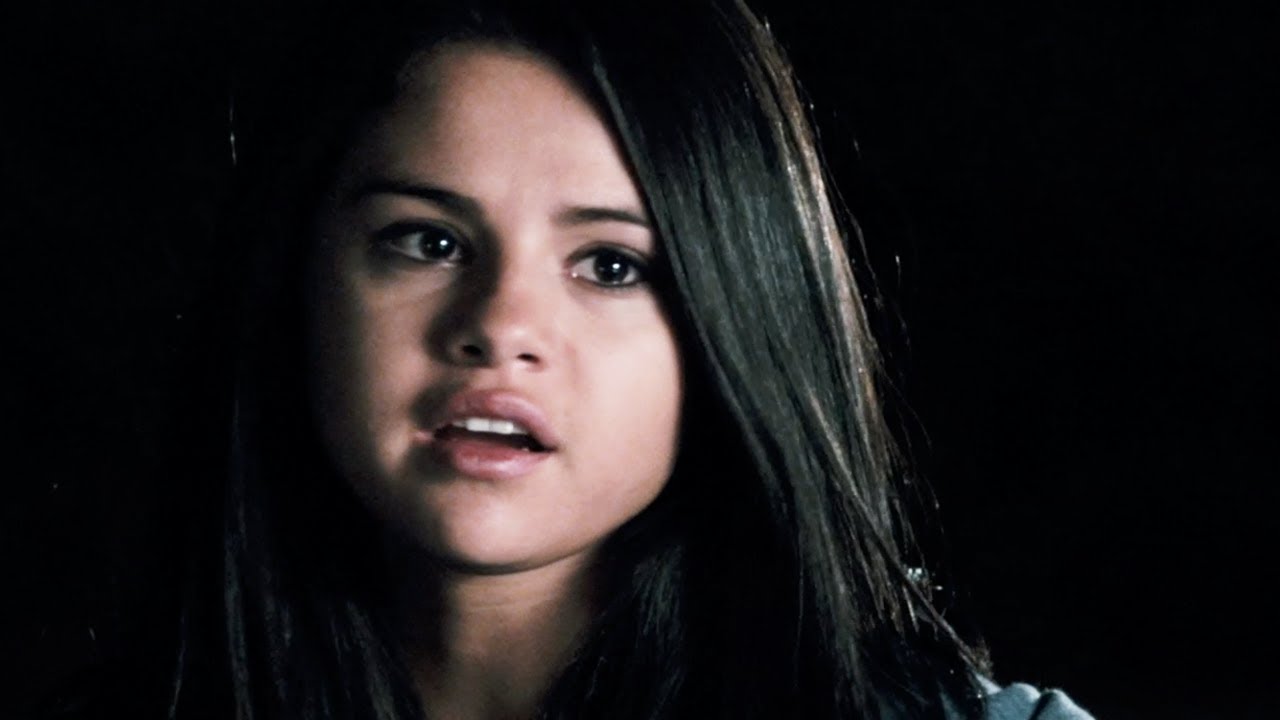 If you're on the Internet as much as I am, or care about celebrity gossip half as much (let's be real, no one does), I'm sure you've heard about Selena Gomez's upcoming biopic for Lifetime. Cue eye rolling.
Let's get one thing out of the way, I love Selena Gomez, always have, always will. I'm a giant fan of her music, and I used to watch her Disney show religiously (I was cool in high school). Actually, I've watched almost every single thing she's been in, including some of her worst films like Spring Breakers and Behaving Badly. I told you nobody cares about celebrities as much as me. It's a disease.
Anyway, the starlet is a mere nine months older than me, so you can trust me when I say that most people who are 23 have not had enough life experience to merit a biopic. Not even if that someone started out on Barney and later had one of the most documented on and off relationships of our generation. (Speaking of the Biebs, it's been confirmed that he will also be featured in the biopic).
While I'm sure that Lifetime will make this a must watch – and let's be honest, I'm definitely going to be watching – I can think of a hundred other women who deserve this honor more. But, to be fair, we'll stick to qualities pertaining to Selena Gomez:
She must be a well-known singer; think top 40.
She must be under 35, and therefore still considered to be "young" by society's standards.
She must still be alive (therefore eliminating my top choice: the pop sensation Gomez was named after, Selena Quintanilla, who also already has a biopic, but honestly deserves two before Gomez does one.)
Here are my top five picks:
Britney Spears
Never has America been so unified as it was in 2007 when it came together to watch in awe as Britney shaved her head. Say what you will about schadenfreude, but it brings our country together like nothing else can. Though the media followed Britney's downward spiral closely, we never quite got a straight answer about the reason for her descent. But don't despair! Britney's biopic would follow Britney from her time as America's Sweetheart to her time as America's punching bag. Maybe we could even persuade little sister Jamie Lynn Spears, who disappeared from the spotlight after becoming pregnant at 16, to reprise her role of young Britney (yes, that was her in Crossroads).
Beyoncé
It's crazy that this hasn't been made yet, given how vocal the Beyhive is. But after the release of Lemonade, it's especially crucial that we get this show on the road. Who is Becky with the good hair? Is she the reason for Elevatorgate? Or, is the drama surrounding Jay Z's infidelity and Beyoncé's allusion to it on the album just a well calculated career move? And that's not the only thing this biopic could finally shed some light on. Remember the Kelly Rowland feud and all the drama that surrounded Destiny's Child? Beyonce has been throwing shade since before that was even a phrase, and it's time we finally get the reasons behind it all.
Miley Cyrus
Alright, I know what I said about 23 year olds, and I know I'm being hypocritical here because Miley is even younger than Selena. In fact, their stories are pretty similar in that they both rose to fame after being on Disney. But you're kidding yourself if you wouldn't pay all the money in the world to finally get behind the scenes of Miley's multitude of highly publicized scandals. Just think about what we'd get to relive: the almost naked Annie Leibovitz photoshoot when she was 15, pole dancing at the Teen Choice Awards, her descent into public stoner-dome, all the way up to twerking on Robin Thicke. You're crazy if you don't think this would make for excellent TV. I mean, it all already did, right?
Rihanna
I imagine they could play this right after Beyoncé's, as a sort of "Is Rihanna Becky with the good hair? Stay tuned…" But it could be more than that. Like the other women on this list, Rihanna has grown and evolved in the limelight. But unlike the others her media presence has been relatively tame – you know, except for the whole Chris Brown fiasco. Her biopic would follow her complete evolution from an impoverished little girl, to the fresh-faced teenager who appeared in Bring it On, all the way up to the bad bitch that puts out two music videos in one (during both of which I'm 101% sure Drake had a hard on) without leaving out a single detail.
Nicki Minaj
When I first found out about the Nicki Minaj biopic, I had a similar reaction to my reaction upon hearing about Selena Gomez's. Like, I love the girl, but are you serious? But if we're going to have to be subjected to these types of biopics now – before, you know a Janis Joplin or Aretha Franklin biopic (both of which have long been postponed) even gets made – we might as well pick Nicki Minaj as the lesser of two evils. But, then again, who am I kidding. Just like I used to hear Perez Hilton calling to me to see what's new with Jelena when I was 17, I'm sure the call of awful TV and need-to-know gossip will get to me eventually. I know, I'm weak.