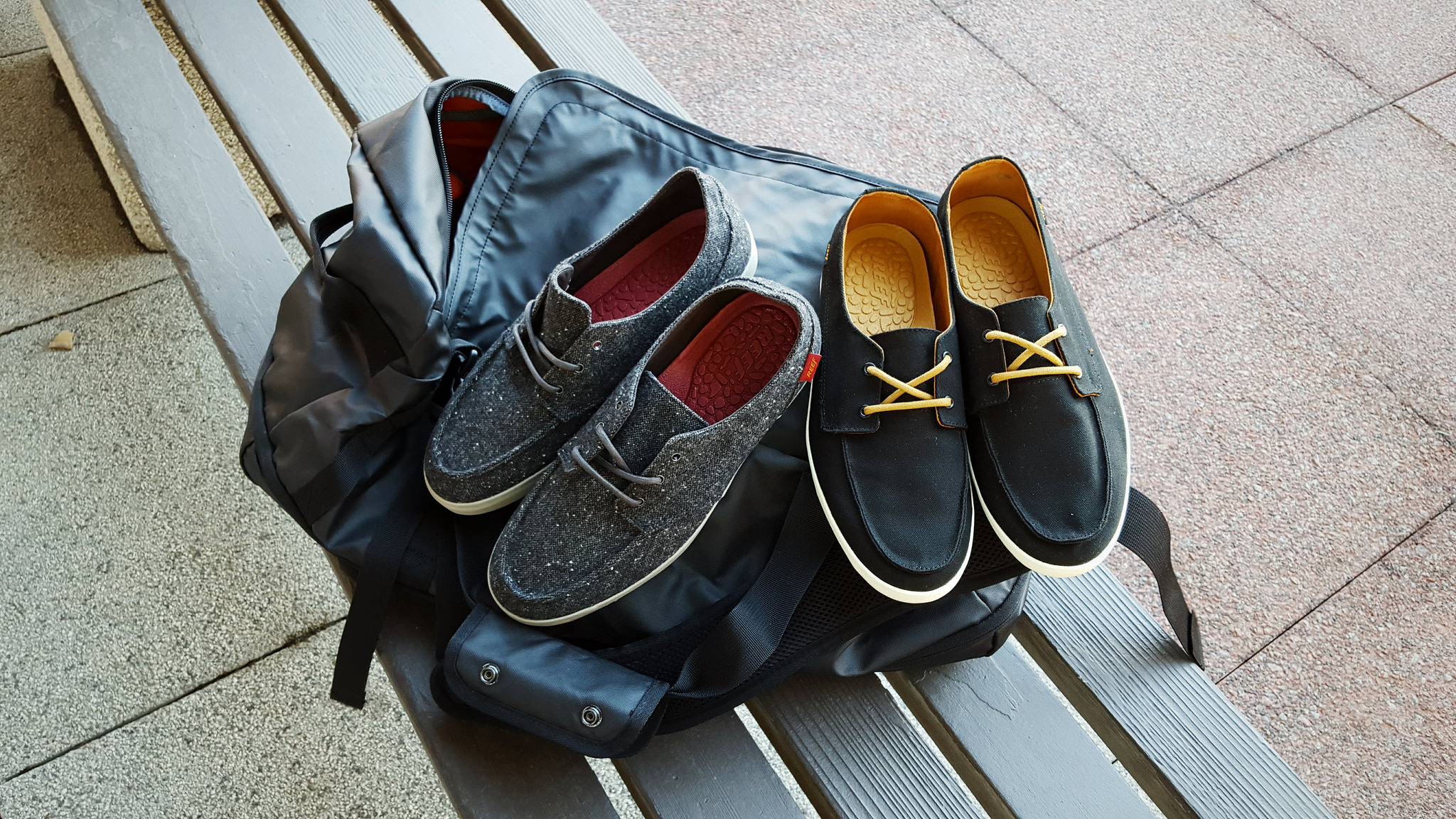 Look Closer at The BMF with Complex Media is all about giving you the opportunity to see the best footwear and sportswear in performance & lifestyle fashion in up-close and personal, high-quality portraiture served with a side of expert commentary. Inspired and provided by Senior Editor Sandy Dover.
---
Reef's credo among the surfing community is unquestioned and the fusing of the actual sport with the lifestyle is something that's applicable to surfing's very roots — it IS a lifestyle. Reef knows this and in doing so, has created products that espouse that very element of belief in the culture, and it's trickled down into Reef's footwear.
The Deckhand model is a new staple in the brand's portfolio, fusing traditional boat shoes with the comfort technology that impacts living in the shoe itself. In both the Reef Deckhand Low (in black) and the Reef Deckhand II TX (in gray twill), the models are equipped with foam-molded, pebbled-textured insoles that give the sensation of walking on small, collapsible rocks near oceanside, while also protecting your feet with Reef's Swellular Traction outsoles, which takes the appearance of rubber molded in wavy aquatic patterns that provide a kind of gliding sensation while walking. Very impressive, low-key stuff.
Take a look at them below and get familiar with the product — we insist.
The Deckhand Low
The Deckhand II TX
Photography by Sandy Dover. Most rights reserved.
Special thanks to Reef.