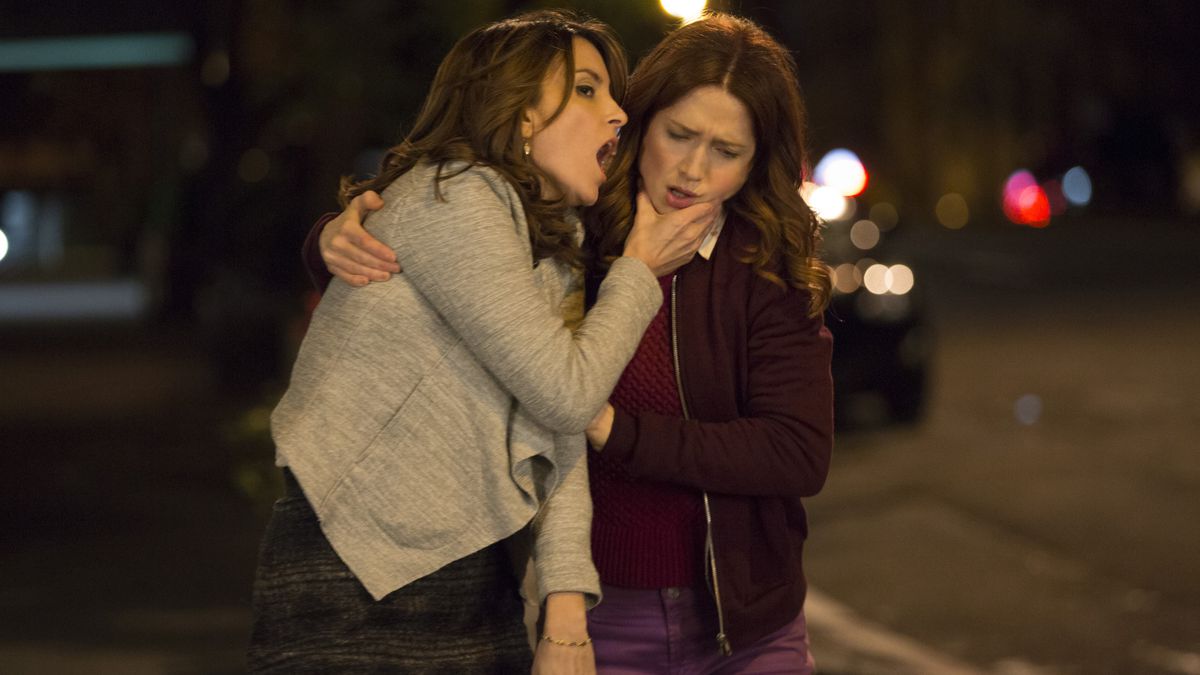 Emmy ballots are out which means it's time for me to dream of an ideal world where I got to pick the nominees. Here are my Emmy picks for outstanding guest actress in a comedy.
Who Should Win
Tina Fey (Unbreakable Kimmy Schmidt)
Episode: "Kimmy Meets a Drunk Lady!"
Tina Fey plays Andrea Bayden, a therapist with a serious drinking problem. She alternates between a daytime persona that's more in control and her brash nighttime persona. Fey plays both extremely well and brings a surprising earnestness to her performance along with the humor.
Who Else Should Be Nominated
Katey Sagal (Brooklyn Nine-Nine)
Episode: "Karen Peralta"
Katey Sagal plays Karen Peralta, Jake's mother. This episode provided a crucial look at the main character's backstory and Sagal perfectly brought the character to life.
Jenny Slate (Girls)
Episode: "Love Stories"
Jenny Slate plays Tally Schifrin, an old school friend of Hannah's. Tally is the woman who Hannah always envied and Slate gives her a bubbly, free-spirited nature that makes it easy to see why someone would wish they were her. But, she also gives the character great depth– without losing the humor– when she talks about how hollow she actually feels ("all I do is Google myself and smoke weed and, um, masturbate with an electric toothbrush.")
Susie Essman (Broad City) 
Episode: "Burning Bridges"
Susie Essman plays Bobbi Wexler, Ilana's mother. The character was introduced last season and is always a delight. In this episode, she tries to celebrate her 30th wedding anniversary despite constant interruptions. Essman plays her with an incredible mix of brazen harshness and joyful love.
Regina Hall (black-ish)
Episode: "Black Nanny"
Regina Hall plays Vivian, the Johnsons' new nanny. She's fun and extroverted, but so open it starts to make Rainbow and Dre uncomfortable. Hall plays incredibly well off of Tracee Ellis Ross and Anthony Anderson, giving all their scenes in this episode a great rhythm and chemistry.
Claire Danes (Master of None)
Episode: "The Other Man"
Claire Danes plays Nina, an amazing woman who Dev quickly falls for. Danes is great at making Nina cool and charming, so we can understand why he's so smitten. As the episode unfolds, her complexities quickly come out.