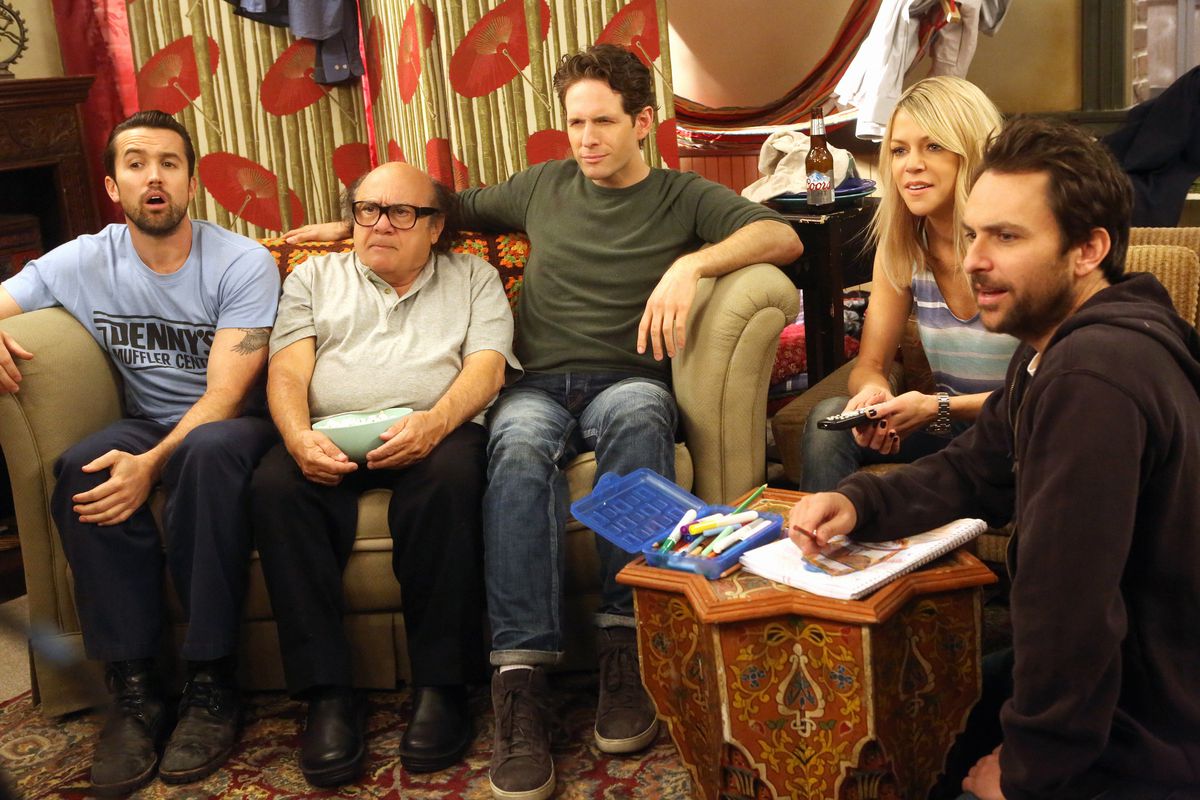 The best live action TV comedies of the year were uproariously funny, while exploring unique characters and themes. Here are my choices for the best live action TV comedies of 2017.
17. Better Things (FX)
The second season of Pamela Adlon's raw, honest look at family was a satisfying treat. Sam Fox's tendency to tell men how boring they are was cathartic. The family scenes were deeply emotional. In particular, the look at how dating an adult man effected her teenage daughter was fantastic.
16. The Good Place (NBC)
The Good Place constantly offered surprising twists and turns. In addition to the unique story, the jokewriting on this show was top rate. Plus, the characters were endearing and always fun to watch.
15. The Last Man on Earth (Fox)
This year, The Last Man on Earth continued to have a strong, dynamic ensemble. And, it also continued to put out some of the most well-crafted stand alone sitcom episodes on TV.
14. Superstore (NBC)
Superstore was one of the most consistent sitcoms on TV this year. It was always pleasant and good-hearted. Plus, it was the rare sitcom that was willing to take a grounded and compassionate look at service industry workers.
13. Speechless (ABC)
This year, Speechless continued to portray the DiMeo family in an honest way, while also taking big comedic swings. It had a confident, consistent tone that allowed it to balance whackiness with more grounded stuff perfectly.
12. One Day at a Time (Netflix)
In many ways, One Day at a Time was a throwback, in a good way. And, that old-fashioned sitcom writing was comforting and satisfying. But, One Day at a Time was also bold and exciting in terms of the stories it chose to portray. It was a winning combination.
11. Insecure (HBO)
Issa Rae's comedy was completely unique. It was exciting to watch a sitcom so bold in its own style. And, the way it portrayed genuine female friendships felt like a breath of fresh air.
10. Fresh Off the Boat (ABC)
Fresh Off the Boat was an always reliable family sitcom. Constance Wu and Randall Park gave strong performances, consistently delivering big laughs.
9. Unbreakable Kimmy Schmidt (Netflix)
In its third season, Unbreakable Kimmy Schmidt continued to show off well-crafted joke writing. This is one of the most joke dense shows on TV.
8. Silicon Valley (HBO)
With its strong cast and sharp joke writing, Silicon Valley was always funny. And, this season brought an exciting team up with Gavin Belson and guest star Haley Joel Osment.
7. You're the Worst (FXX)
You're the Worst season 3 was one of the most beautifully directed and psychologically interesting comedies on TV. But, unlike many similarly slick and emotionally rich shows, it was also consistently packed with hard jokes.
6. Master of None (Netflix)
Despite shaky overarching storylines, Master of None season 2 had enough standout episodes and scenes to be well worth watching. In particular, "Thanksgiving" and "New York, I Love You" were treasures.
5. Black-ish (ABC)
Each week, Black-ish took a deep dive into some sort of theme. These ranged from the shock of the Trump presidency to postpartum depression. Black-ish skillfully combined incisive exploration of themes with feel good family moments and well-executed slapstick.
4. Future Man (Hulu)
Future Man was a joke dense, delightfully silly parody. At the same time, the plot was genuinely interesting and the characters were strong. It immediately had a confidence in its tone and relationship dynamics that most shows don't achieve in their first season.
3. Brooklyn Nine-Nine (Fox)
Largely due to its incredibly strong ensemble, Brooklyn Nine-Nine was always funny. Additionally, it had a sweet earnestness that's rare for shows this sharply funny.
2. Review (Comedy Central)
Andy Daly's comedy was unlike any other show on television. Forrest MacNeil has always been a tragic character, but Review's final season took it to new levels with its gasp-inducing twists and turns.
1. It's Always Sunny in Philadelphia (FXX)
It's truly incredible how It's Always Sunny in Philadelphia continued to be not just excellent, but consistently surprising in season 12. It became more well-crafted while holding onto the uniqueness that made it so exciting in its early seasons. It was wonderful seeing such a long-running sitcom make such ambitious choices.
Also check out my choices for the best dramas of 2017.