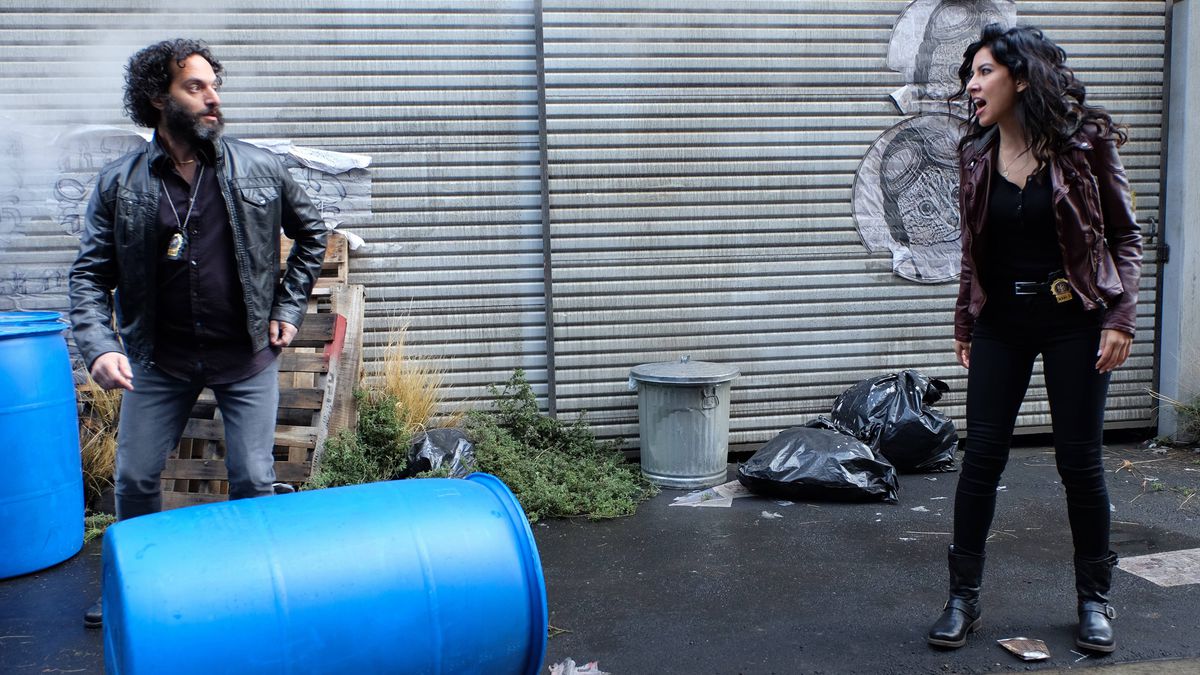 The Emmy ballots are out and I have opinions! Isn't this time when we can imagine that the Television Academy will make the right choices fun? Here are my Emmy picks for outstanding guest actor in a comedy.
Who Should Win
Jason Mantzoukas (Brooklyn Nine-Nine)
Episode: "Paranoia"
Jason Mantzoukas plays Adrian Pimento, an unstable cop who worries that he's being chased during his bachelor party. Mantzoukas plays the situation perfectly, bringing in fun physical comedy and intense energy while keeping the character consistent.
Who Else Should Be Nominated
Mike Carlsen (Unbreakable Kimmy Schmidt) 
Episode: "Kimmy Kidnaps Gretchen!"
Mike Carlsen plays Mikey Politano, a construction worker who recently came out of the closet and is going on a dat with Titus. Carlsen's performance is incredibly endearing and his chemistry with his co-star Tituss Burgess is amazing.
Ki Hong Lee (Unbreakable Kimmy Schmidt) 
Episode: "Kimmy Goes Roller Skating!"
Ki Hong Lee plays Dong Nguyen, Kimmy's love interest. His earnest performance perfectly plays up the sweet awkwardness of their relationship.
Peter Scolari (Girls)
Episode: "Good Man"
Peter Scolari plays Tad Horvath, Hannah's father. He's exploring his new life as an openly gay man. Scolari performance balances intensely uncomfortable comedy with an underlying sweetness.
Seth Green (Broad City)
Episode: "Jews on a Plane"
Seth Green plays Jared, the leader of a group called "Birthmarc" that organizes trips to Israel. Green makes him believably awkward, with a well-meaning sleazy vibe that's hard to achieve.
Dennis Haysbert (Brooklyn Nine-Nine)
Episode: "Greg and Larry"
Dennis Haysbert plays Bob Annderson, a corrupt FBI agent. Haysbert nails the character's hilarious deadpan quality, while selling how ominous an opponent he is.