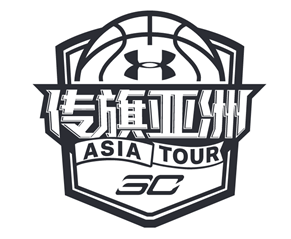 Stephen Curry
will embark on his second annual summer tour with Under Armour beginning on September 2. The reigning league MVP will once again share his commitment to helping players everywhere realize their potential both on and off the court, with a series of select clinics, events and activations. Unique experiences will roll out across four cities in five days for fans to feel the fervor and excitement for basketball that only Stephen and Under Armour can provide.
Some of Asia's best young basketball players and fans will experience Stephen's relentless dedication to the game of basketball up close and personal during tour stops in Shenyang, Guangzhou, Hong Kong and Taipei.
"I'm thrilled to get the chance to visit some of the best basketball fans in the world this summer," said Curry. "Being able to share my passion for the game with this next generation of players in Asia—while immersing myself in their incredible culture and witnessing first-hand the infatuation for the game—is humbling, and personally it's a tremendous reenergizer for the upcoming season. I can't wait to meet some of the phenomenal fans and players who are committed to driving the game forward on a global scale."
The 2016 "Stephen Curry Asia Tour" connects Stephen with the people and culture of these diverse countries through up close and personal interactions, via experiential activations, cultural happenings and more, in an effort to showcase Stephen's love of the game and unending drive to get better, all while sharing and spreading that commitment and passion for basketball with fans and players alike.
Tour Dates:
September 2: Shenyang
September 3-4: Guangzhou
September 5: Hong Kong
September 6: Taipei
Follow the tour experience @UnderArmour and @UABasketball.