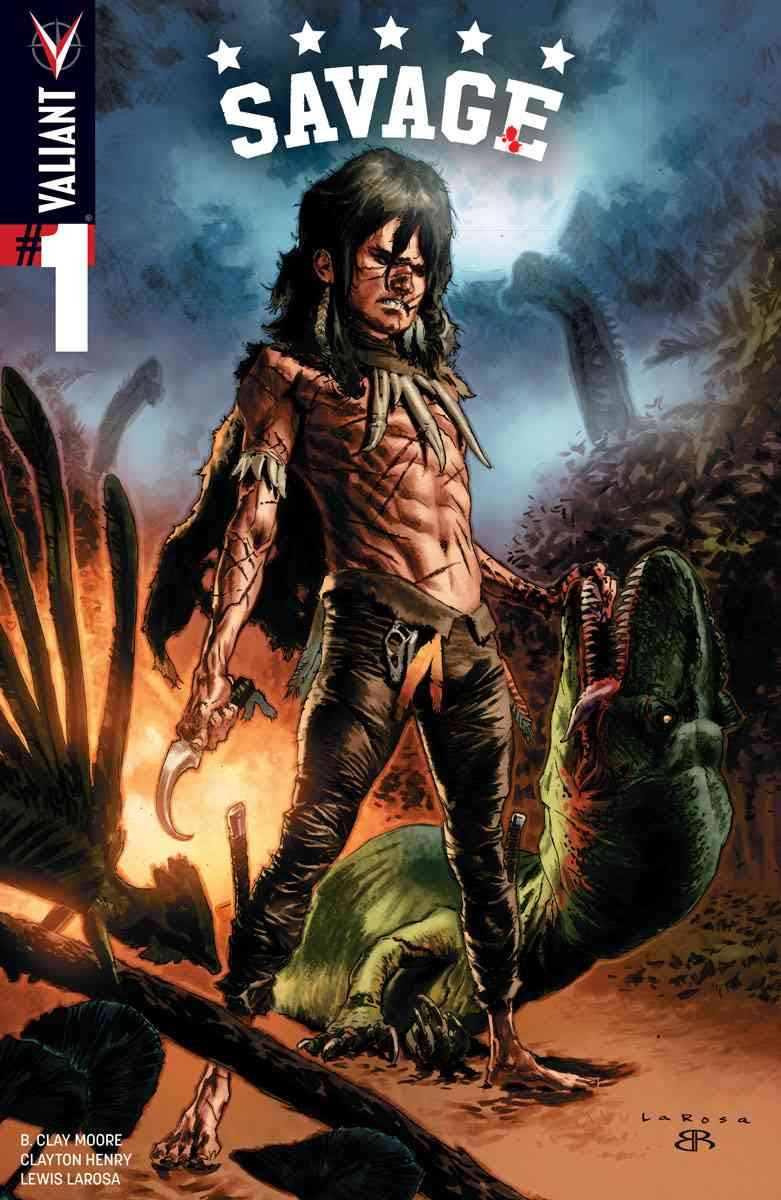 Nature conquers all!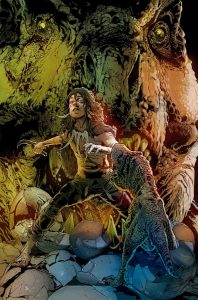 Valiant is proud to present an advance preview of SAVAGE #1 (of 4) – the FIRST ISSUE of the bone-breaking new series striking out of "THE FUTURE OF VALIANT" initiative on November 30th! This fall, acclaimed writer B. Clay Moore (Aloha, Hawaiian Dick), and explosive artists Clayton Henry(ARCHER & ARMSTRONG) and Lewis LaRosa (BLOODSHOT REBORN) hone their killer instincts for the must-read debut of Valiant's next major hero! Marooned in an unforgiving prehistoric landscape, high society's most privileged celebrity family is fighting tooth and claw – literally – for survival. Once they lose everything – and each other – what part of them will endure? Where will the man inside each of them end…and the animal begin?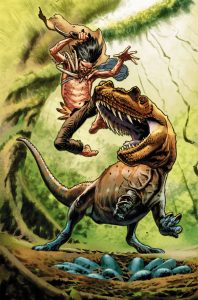 Fifteen years ago, the world's most famous soccer star, his former supermodel wife, and their young son disappeared without a trace. The world believes they are dead… But, in reality, their private jet crash-landed on a mysterious, unknown island ruled by prehistoric creatures from another time…
This is the story of how they lost their humanity.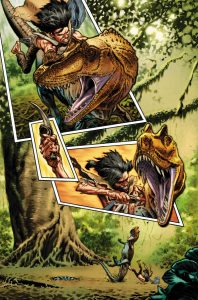 "Throwing public figures into extreme situations is interesting to me because it challenges perceptions of these people, and, if the story is handled properly, forces the characters to re-examine their own self-perceptions," series writer B. Clay Moore told Paste Magazine. "In the case of Savage, we're dealing with people who fought hard to not have to fight any more. What happens when the only way they can survive, or save their son, is to fight harder than ever?"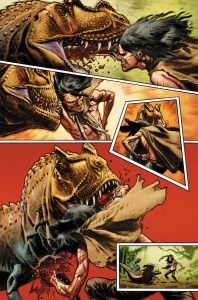 On November 30th, learn to claw as B. Clay Moore, Clayton Henry, and Lewis LaRosa present the landmark first appearance of the fiercest Valiant hero of all, only in SAVAGE #1 (of 4) – presented in the deluxe VALIANT PRESTIGE format with high-grade cover stock, custom-designed end sheets, and more! Featuring covers by Lewis LaRosa (BLOODSHOT REBORN), Jared Fletcher (Paper Girls), andRenato Guedes (Wolverine), the most punishing comic book debut of the year starts here this fall!