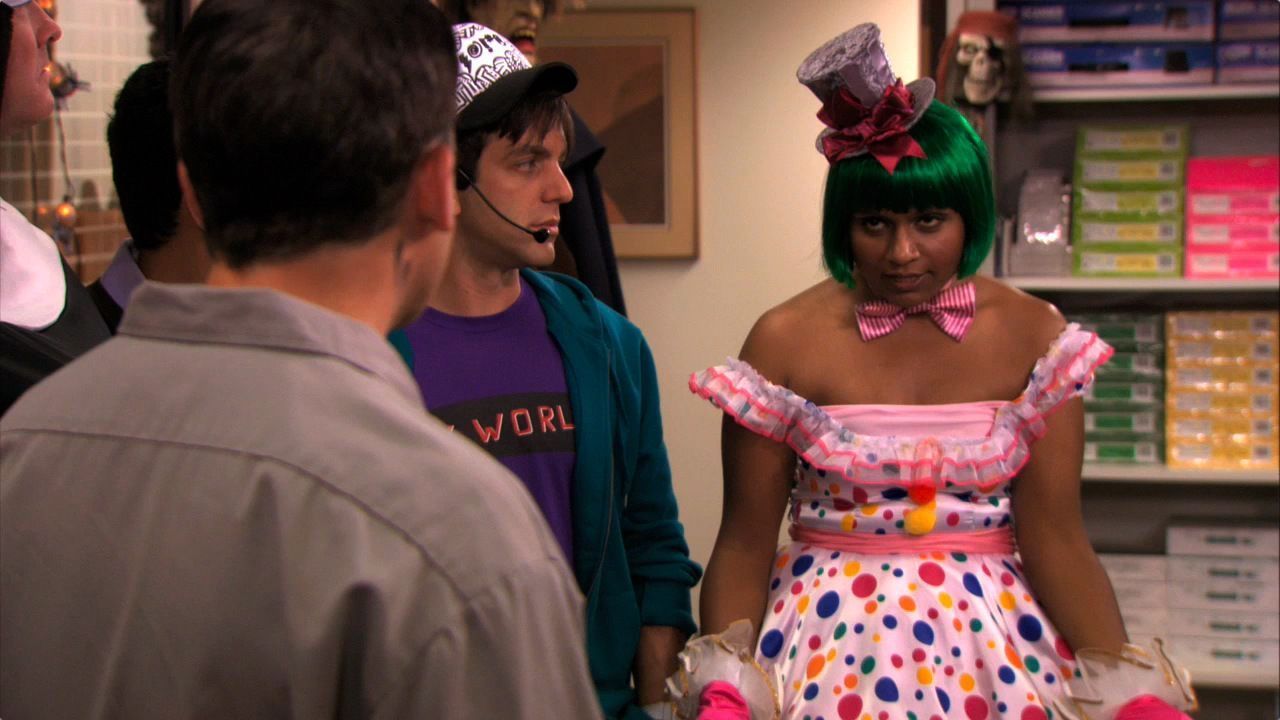 We're celebrating Halloween every day in October by looking back at some of our favorite Halloween episodes. Today we're looking at "Costume Contest" from The Office.
Why It's Awesome
In this episode, Michael Scott finds out that Darryl Philbin went over his head. He feels insulted and blows the incident out of proportion, ruining an office party in Michael Scott style. Meanwhile, Pam Beesly finds out that Danny Cordray never called her back because he thought she seemed like a dork and Jim Halpert adorably cheers her up.
Why It's Full of Halloween Spirit
"Halloween should be a day in which we honor monsters and not be mad at each other." – Michael Scott
As the title suggests, this episode is all about the costumes. Pam decides the prize for the costume contest will be a book of coupons and everyone in the office wants it. This causes people to get fiercely competitive over the costume contest. Kelly Kapoor and Angela Martin both change costumes partway through to increase their chances.  The one exception is Oscar Martinez, who repeatedly points out that the coupon book isn't worth that much. Thanks to a flawed voting system, Oscar ends up winning the whole thing.
Costume Count
Kevin Malone as Michael Moore
Oscar Martinez as a disco guy, then a rational consumer
Stanley Hudston as a samurai
Pam Beesly as Olive Oyl
Erin Hannon as a ghoul
Michael Scott as MacGruber, then Darryl
Kelly Kapoor as Snooki, then Katy Perry
Ryan Howard as Justin Bieber
Dwight Schrute as The Scranton Strangler
Jim Halpert as Popeye
Gabe Lewis as Lady Gaga
Phyllis Vance as Sonya Sotomayor
Todd Packer as a pregnant nun
Darryl Philbin as Dracula
Toby Flenderson as a hobo
Angela Martin as a penguin, then a nurse
Creed Bratton as a mummy
Andy Bernard as Bill Compton
Meredith Palmer as Sookie Stackhouse
Cece Halpert as Sweet Pea
Bob Vance as Dirty Harry