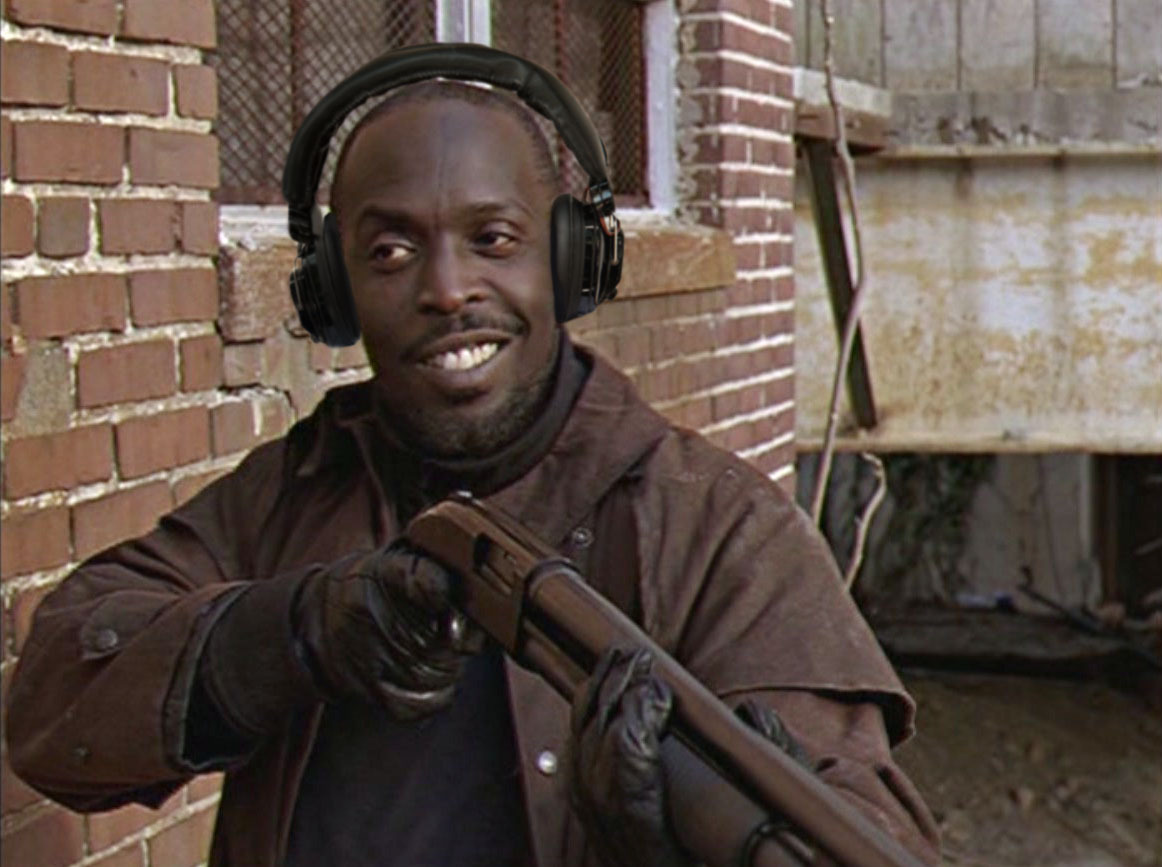 The 21st Century has presented a range of excellent characters from TV dramas. In celebration of our website becoming Hardwood and Hollywood and growing into a major source of sports/entertainment content, we will be releasing a series of articles from our talented team of editors and writers! The first, as you could've guessed, examines the greatest dramatic characters from the 21st century. So long as the given show was running when the start of the 21st century kicked in, the entry is valid. Enjoy!
Squad Tyler Birss
– Omar Little
– Walter White
– Jesse Pinkman
– Tony Soprano
– Elliot Alderson
I smile when looking at my list. Omar is my favorite character in the history of television, and I would argue that he's the strongest character on the best show ever (The Wire for those of you who live under a rock). Immensely fun to quote and unbelievably unique. The big guns here are Walter White and Tony Soprano, two men who helped TV shift into a "good guys aren't always good" direction. It's okay for our beloved characters to commit unspeakable acts because, well, it adds layers to their personalities. Elliot Alderson from Mr. Robot might come at you as a surprising entry, however, I'm not sure that I've ever seen a character quite like him. His hacking abilities and mental illness make for a mesmerizing individual. Call me lame for including two Breaking Bad characters if you'd like, but I can't discuss Walter White without mentioning Jesse Pinkman. They represent the greatest TV duo of the 21st Century.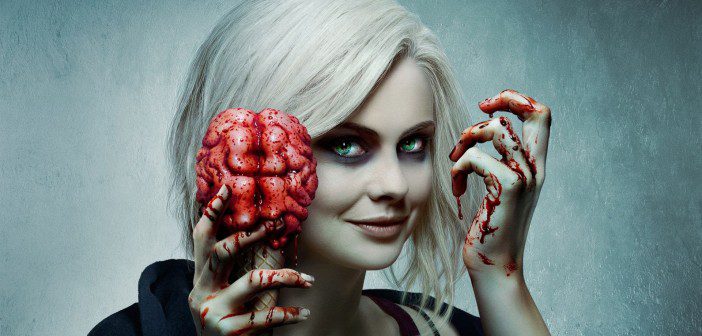 Lenny Burnham
Raquel Westbrook: The L.A. Complex was short-lived and unfortunately didn't get much of an audience in its original run. I'm hoping word of mouth will give it an audience on Netflix. Of all the things that made The L.A. Complex a treasure, the best was Raquel Westbrook, played brilliantly by Jewel Staite. She was a bitter, manipulative actress who was often difficult to take yet was ultimately easy to root for. Underneath her cutthroat pursuit was a drive not for fame or money, but to make something good.
Miles Hollingsworth: When Miles, played by Eric Osborne, first joined Degrassi he seemed like a pretty basic Chuck Bass rip off. But, through the late seasons of Degrassi and especially in the follow-up series Degrassi: Next Class, he became an incredibly developed and unique character. His explicit bisexuality, his emotionally resonant struggle with mental illness and his complex family relationships all contributed to the strength of his story.
Norma Bates: Vera Farmiga was incredible as the star of Bates Motel, but the strength of Norma's character went beyond the amazing performance. She's a complex character who was constantly faced with desperate, impossible situations. The intense drama of her story was punctuated by tantalizingly brief moments of hope and happiness, as well as bizarrely funny moments from her unique quirks.
Rachel Goldberg: Lifetime's UnREAL was a surprise critical success, in large part because of the unique protagonist played by Shiri Appleby. She's simultaneously an intensely resonant and sympathetic portrayal of mental illness and trauma and a villainous portrayal of hypocrisy. In the complex world of UnREAL it's hard to know what you're rooting for, but the one certainty is that Rachel is always fascinating to watch.
Liv Moore: iZombie is a fun supernatural procedural, but because of its hero Liv Moore, played by Rose McIver, it's also a complex, character-driven look at dealing with isolation and uncontrollable changes to the self. While zombies are very common in pop culture right now, I've never seen one create a metaphor as strong and emotionally resonant as Liv's condition in iZombie.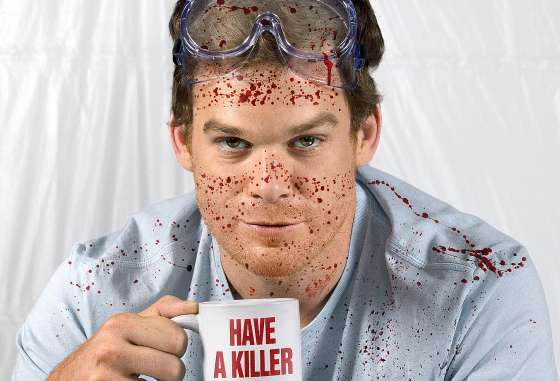 Sonny Giuliano
5: Dexter Morgan – It's hard to imagine that Dexter survives and thrives if it weren't for Michael C. Hall's mastery of the role as title character Dexter Morgan. Dexter had a number of high points early on in the series and peaked around Season 4, but even as the overall quality of the show began to diminish during the second half of its run, the cat and mouse game Dexter was playing each season with a variety of different foes remained intriguing because Hall had put so much into the development of a character that was more complex than the casual eye would see; Dexter needed to be equal parts detestable monster and lovable human for viewers to stay engaged. Even if things felt scattered near the end of the show, Dexter and Dexter always remained interesting.
4: Rust Cohle – Even though True Detective lost some of its luster since Season 2 was such a dud, it's undeniable that Season 1 struck gold with a Matthew McConaughey/Woody Harrelson partnership that gave the critically acclaimed 5th season of Breaking Bad a run for their money during the Emmy Awards. McConaughey was particularly exquisite as brilliant, yet profoundly fucked-up homicide detective Rust Cohle. Regardless of if it was set in 1995, 2002 or 2012, McConaughey owned every scene he was in, allowing Cohle to stand out in a way that few TV characters ever have.
3: Dr. John Carter – Even though medical drama ER began it's fifteen season run in 1994, it remained relevant well into the first decade of the 21st Century, and that was good enough for me to include the first drama TV character I ever truly loved, Dr. John Carter, played by Noah Wyle, on my top five list. On a show that nailed the development of so many characters, no one went through as much turmoil and change both professionally and personally as John Carter did. We saw Carter evolve from an ill-prepared third-year medical student to the most talented doctor to ever step inside County General Hospital. After leaving County General (and the show for three years) Dr. Carter returned for the final season, and even though ER was a shell of its former self by the time the show reached the finish line, it was a delightful send-off for one of the most underrated characters in Drama TV history.
2: Walter White – It's pretty simple: I've never watched a show that put me in more emotional and moral crossroads than Breaking Bad has, and without Bryan Cranston's performance as Walter White none of it works. White was a horrible, powerful sociopath who stepped on or over anyone who got in his way. He is without question the most evil "protagonist" that's ever been on television, and I had to put protagonist in quotations because it's hard to say that Walter White was heroic. That's not to say he didn't have his moments; if Walt weren't sympathetic or humorous at all we would have simply spent five seasons watching a man we despise become a master criminal. For the most part though, Bryan Cranston was always more Heisenberg than Walter White.
1: Tony Soprano – You could easily make the case that there hasn't been any television character quite as influential as The Sopranos patriarch Tony Soprano. There are bits an pieces of the most notable pop culture mob boss in nearly every anti-hero who has come to life on television since The Sopranos pilot aired in January 1999, and for good reason: not only was the role of Tony Soprano beautifully acted by the late James Gandolfini, it was masterfully conceived by show creator David Chase. In television we like to see characters change over time, but Tony Soprano never changed; when the screen cut to black in the shows polarizing finale, Tony was still as dynamic as he was eight years earlier.
Tony Soprano was a complicated giant, both physically and in terms of overall presence on the screen, and he toed the line between family man and Lothario, powerhouse and softy, hero and villain consistently for eight years, remaining perfect the entire time. And if he would have survived that final scene in Holsten's he never would have changed.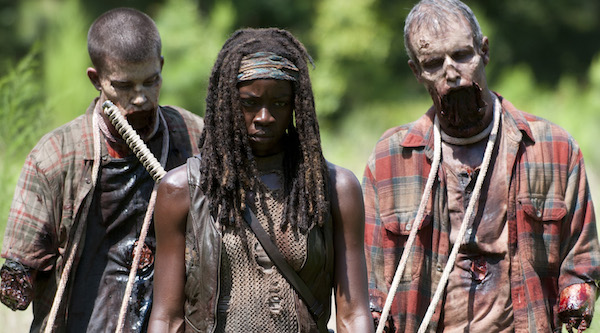 Jeanie Weber 
1. Daenerys Targaryen (Game of Thrones): Dany's full title, as of right now, is: Daenerys Stormborn of the House Targaryen, First of her name, the Unburnt, Queen of Meereen, Queen of the Andals, the Rhoynar and the First Men, Khaleesi of the Great Grass Sea, Breaker of Chains and Mother of Dragons. For those of you that don't watch GOT, Dany – spoilers – actually walks through fire and has three dragons for pets. She's a badass feminist and abolitionist, and the most deserving of the Iron Throne.
2. Veronica Mars (Veronica Mars): After Veronica's best friend is murdered and her dad ousted as sheriff for his choice of suspect, Veronica is ostracized by her popular friends. So she becomes a teenaged P.I. She solves everything from a rigged class president election to the aforementioned murder case. All while providing sassy quips like, "it's like you're a giant jackass piñata begging for someone to beat the crap out of you." Veronica Mars is cooler, smarter, and funnier than you.
3. Michonne (The Walking Dead): Michonne started off as a loner with a sword and two pet zombies, and now she's integral to keeping the group, and Alexandria, accountable and hopeful. She was the only one smart enough to realize that the Governor was a not so nice dude, and even got to kill him in one of the most dope revenge scenes ever. She's a cute stepmom to Carl, and one of the only people that can actually get Carl to quit his shit.
4. Felicity Smoak (Arrow): Felicity was at her peak in seasons one and two. Her endearing awkwardness – which often led to one too many accidental innuendos – and her quick wit really shined in those seasons. Despite her constant bumbling, especially when confronted with a shirtless Oliver, Felicity is the smartest and biggest asset to Team Arrow. She's always one step ahead of everyone, never afraid of a fight, and knows when to be cocky about her mad computer skillz.
5. Rory Gilmore (Gilmore Girls): Rory is a perfect human being. She survives on caffeine and junk food but never gains a pound, she's always got a clever retort ready, and she's actually best friends with her mom. Oh and she's super smart. One the biggest challenges Rory faces is having to decide between Harvard and Yale because of course it is. She probably sold her soul to the devil.