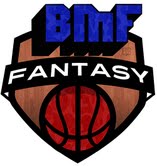 Finally! The 2016-17 NBA regular season opened with three games and with it fantasy basketball is officially underway as well. The first few weeks games are important for trigger happy managers who want to snag the early hot players, to either make up for injured guys on their rosters or just hunting for potential long-term assets. Opening night, did not disappoint. Well, it kinda did, and not just the Warriors fans.
Don't count out The King and his brand new Ring!
Kristaps Porzingis (0.03) was a sight for sore eyes, as he  was arguably the lone bright spot for the Knicks in fantasy. Porzingis rewarded owners who reached for him on draft day with 16 points, 7 rebounds, 3 triples, and 2 blocked shots. The sophomore struggled with efficiency though as he went 5-of-13 from the field and 3-of-6 from the line. His free-throw shooting should climb as the season progresses and owners should not worry too much. Courtney Lee (-0.53) and Joakim Noah (-0.12) both burned owners with their atrocious performances.
Meanwhile, the Cleveland Cavaliers did Cleveland Cavaliers things. LeBron James (0.73) fell deep in many drafts leading into the season, but has given his naysayers a bitter reminder that he's still a fantastic basketball player.Probably still feeling the high he got from receiving his championship ring, LeBron gave the new-look New York Knicks an ice-cold welcome. He notched the season's first triple-double performance with 19 points, 11 rebounds, 14 assists.
Kyrie Irving (0.91) dropped 29 points, 4 assists, and 4 three-pointers. Kevin Love (0.29) looked good as he delivered a solid double-double with 23 points, 12 boards, 2 treys, and 3 steals. J.R. Smith (-0.12) was still rusty and had an off shooting night, going 3-of-13 from the field en route to eight points. Foul trouble, and not Kardashian tabloid news items, forced Tristan Thompson to disappear into obscurity for the night with zero points and six boards to his name.
M.V.P. Candidates Make Statements
Just a day (or two) after Damian Lillard (1.20) dropped talk that he wanted to be M.V.P., he walked the walk and torched the Utah Jazz with 39 points, nine rebounds, and six assists. He nailed four of his shots from downtown and was a perfect 9-for-9 from the free-throw line. The Portland Trail Blazers were trailing late in the game and Lillard carried his team in the fourth quarter for the win. If that's not M.V.P. material, then I don't know what is.
Kawhi Leonard (1.05) dismantled the Golden State Warriors in would be a nasty 129-100 blow-out road win for the San Antonio Spurs. Leonard has fully embraced the responsibility of inheriting the Spurs from the now-retired Tim Duncan. He was was awesome with 35 points, five steals, and 15-15 from the charity stripe.
Jazzing it up in Utah
Even though "Dame Dolla" handed Utah their first loss of the season, three Jazz players came up with Top-10 caliber fantasy performances. Missing both Gordon Hayward and Derrick Favors, Joe Johnson (0.82) turned back the clock and played like it was 2006-07. "Iso Joe" put in 30 minutes and scored 29 points, on 12-of-16 shooting from field. He nailed three triples, and dished out three assists for the night. This won't be a common sight this season, so owners should ride his high usage rate while it lasts.
Rodney Hood (0.88) was the best performing Jazz player for the night, as far as fantasy basketball was concerned. Not only did he put Damian Lillard on a poster with a wicked slam, Rodney dropped 26 points, on 9-of-17 shooting from the field and 5-of-5 from the line. He also added three treys and two steals for good measure. Hood is a serious breakout candidate this season and this could be just a taste of more wonderful performances to come.
Line of the Night: The Warriors may have lost on opening night, but their owners in fantasy basketball came home smiling (unless they were GSW fans as well). Draymond Green (1.24) was the top performer in fantasy with his 18 points, 12 rebounds, six assists, five steals, and two treys. He was involved in the offense a lot and worries of Kevin Durant stealing his fantasy 'Thunder' have been greatly slightly exaggerated. That said, Green is a sell-high candidate as of now. Speaking of the new addition to Golden State, Kevin Durant (1.21) had a great game (fantasy-wise) 27 points, 10 boards, four assists, two steals, and two blocks.
Dud of the Night: This has to go to Trey Lyles (-0.45), who disappointed owners hoping to cash in on Derrick Favors' absence. Five points and two treys were not what they were expecting.
Fantasy Add of the Night: Jonathon Simmons (0.17) was impressive off the Spurs' bench. He helped play spoiler against the Warriors with his 20 points, four rebounds, three assists, and three triples. He, and not the disappointing Kyle Anderson (-0.03), was the one who took advantage of the absence of Danny Green who is expected to be out three weeks. Give Simmons a look for some short-term juice, but he could easily fall-off on any given night. That said, his upside is worth an aggressive speculative add at this point.