Brought to you by our friends at adidas.
Football players want to be feared by their opponents at the line of scrimmage and with Halloween serving as a backdrop and inspiration, adidas designers took unearthly themes from the October 31st holiday and incorporated them into a singular design for players to make a statement with their cleats.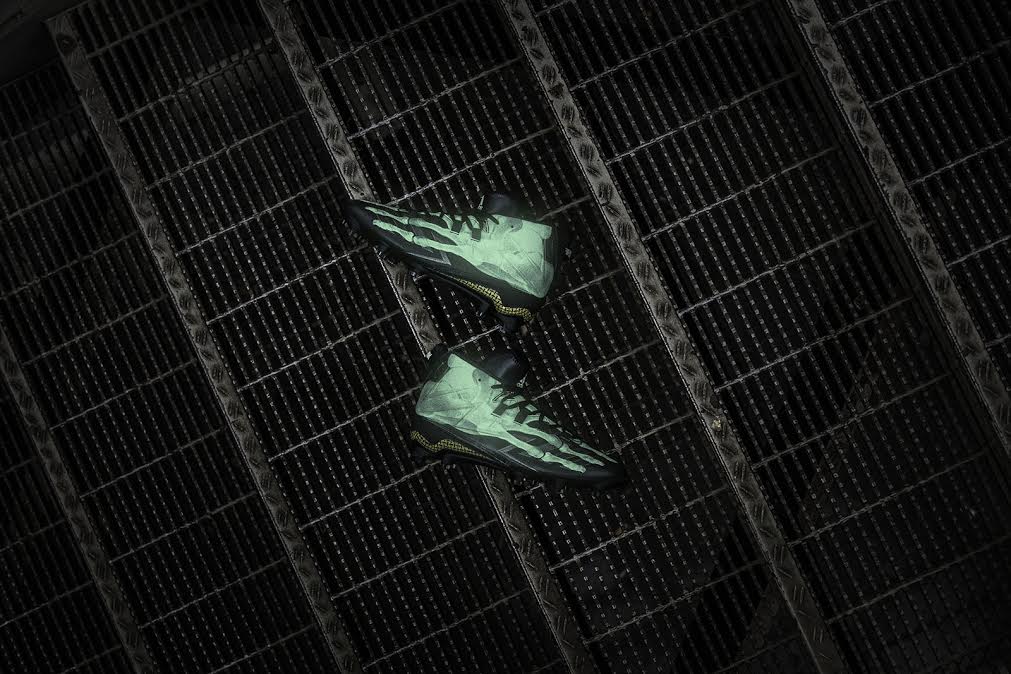 Representing a transformation from a mere mortal to a supernatural power on the gridiron, a skeletal graphic utilizes reflective glow-in-the-dark materials to highlight the bones and structure of the foot in order to create a disruptive design and intimidation factor on the field.
The Unearthed Pack is available on adidas.com.