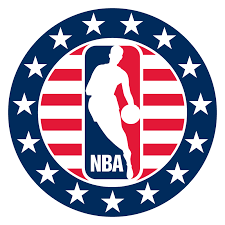 NBA spokesman Mike Bass:
"The National Basketball Association has contacted the State Department to understand how President Donald Trump's executive order to suspend immigration from seven countries could impact the league's players," NBA spokesman Mike Bass told The Vertical. "The NBA has two active players, including Milwaukee Bucks rookie Thon Maker and Los Angeles Lakers veteran Luol Deng, who have Sudanese roots. The NBA is a global league and we are proud to attract the very best players from around the world." The Vertical
Gregg Popovich:
"As you already know, I have lots of thoughts about what we've done to ourselves as a country and what we've allowed to happen. But we'll see where this goes. Obviously the roll-out today was Keystone Kops-like by any measure with objectivity. Whether you want to say it's good or bad is irrelevant. But it was Keystone Kops, and that's scary." ESPN
"As someone whose family member was a victim of terrorism, having lost my father, if we're trying to combat terrorism by banishing people from coming to this country, by really going against what supposedly our country's about and creating fear, it's the wrong way to go about it. If anything, we could be breeding anger and terror, so I'm completely against what's happening. I think it's shocking. It's a horrible idea, and I really I feel for all the people who are affected. Families are being torn apart, and I worry in the big picture what this means to the security of the world. It's going about it completely opposite. You want to solve terror, you want to solve crime, this is not the way to do it." Sporting News
Luol Deng:
"I've watched the news and I've read a lot. If you really want to look into that, you've got to go into facts and what is true and what is not," Deng said. "From what I understand, I haven't seen a lot of refugees committing terrorist acts in this country I'm speaking about."
Deng was born in Wau, Sudan, which became part of an independent South Sudan in 2011. Because of that distinction, Deng is not affected by Trump's recent executive order. In addition to having dual citizenship with South Sudan and Great Britain, Deng also has a green card issued in the United States. Orange County Register
Nuggets forward Kenneth Faried, who is Muslim, expressed frustration that not all U.S. government officials and citizens have such sympathy.
"I think it's crazy, what's going on," Faried told reporters. "It's basically messed up. Disrespectful. This country was founded on immigrants, and this country supposedly lets you have any religion, doesn't matter. And for (Trump) to have a Muslim ban is the utmost disrespect. I'm Muslin, and I take that personally." Orange County Register
Hollis-Jefferson grew up near Philadelphia and his brother Rahlil played college basketball at Temple. He emotionally addressed the news media calling the situation "BS."
"We try to teach people not to point the finger, blame a whole [group]. You can't judge a whole group by one's actions at the end of the day. And I feel like that's not right. That's definitely not right,'' Hollis-Jefferson said Saturday before they faced the Timberwolves. "You can't speak for all Muslims, because all Muslims' hearts aren't like that. Most of them are pure, really believe in a different way and a different livelihood."
The forward turned away, fighting off tears before he continued.
"This is kind of hard. My bad. This is kind of touching … just being a part of that community and a part of that family,'' Hollis-Jefferson said. "I feel like this should definitely be handled differently, and I feel like more people should definitely speak up and act on it just because it's BS at the end of the day." Metro