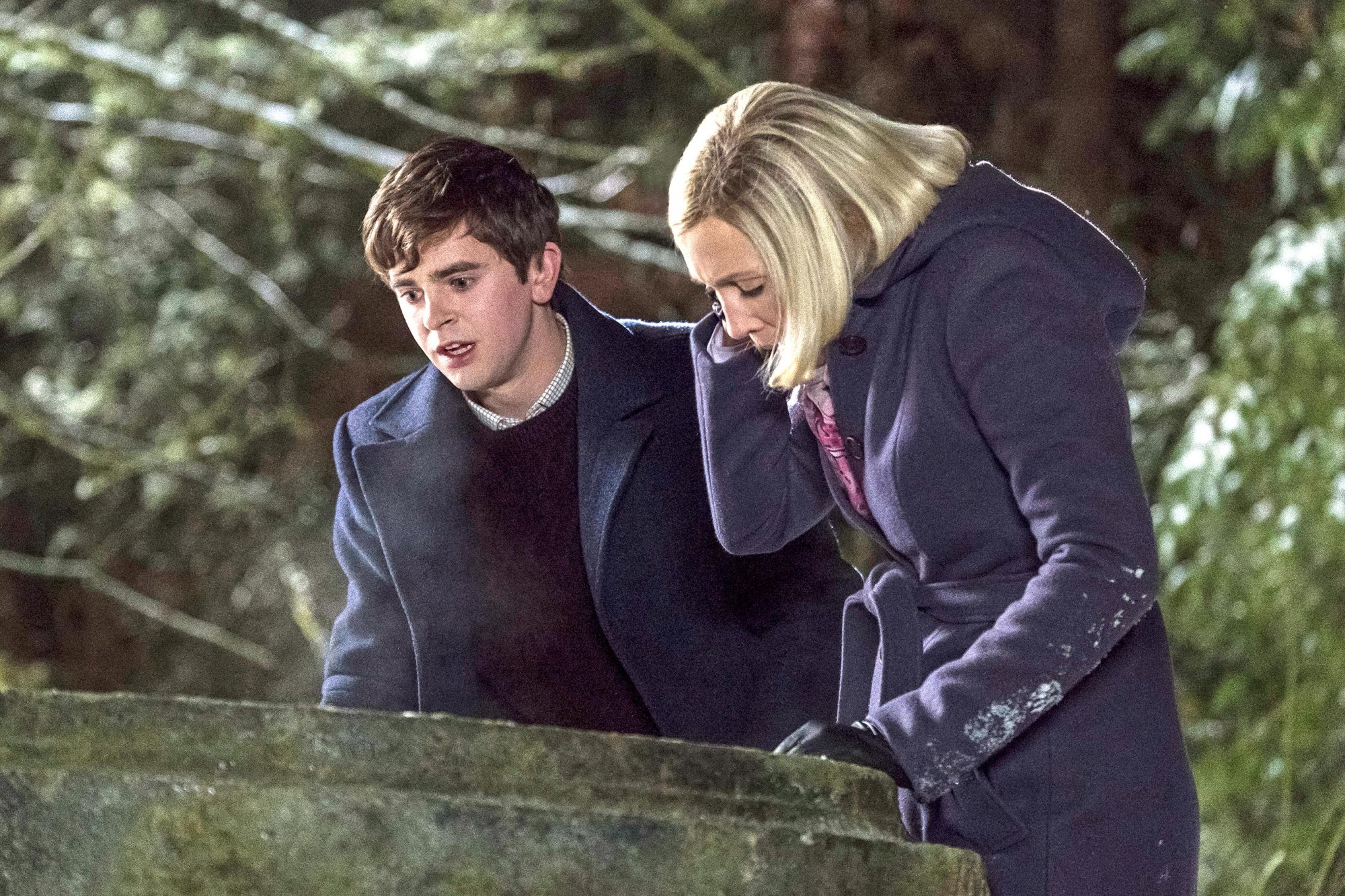 The theme of Bates Motel season 5 is episodes where the ending is by far the best part. And, this week's episode was no exception. The final sequence in which Dylan Massett tried his best to help Norman Bates was incredibly captivating.
Unfortunately, until this great final sequence, it felt like the episode was just killing time. In particular, Norman's scenes with his mother feel stale. This show trades in interesting, emotionally rich subtext. But, Norman's delusion taking him through the steps of disposing of a body felt almost generic, like something out of a less interesting horror show.
And, the most disappointing part of the episode was the reveal that Dr. Gregg Edwards is long dead. Bates Motel really disappointed by repeating such a tired trope. It undercut Norman's previous conversation with Dr. Edwards. Plus, they killed off an excellent character off-screen. He deserved better.
Furthermore, Dylan and Norman's reunion had several episodes of build up and warranted an entire episode of exploration. It's easy to imagine a full hour of Norman and Dylan really catching up. Those kinds of awkward, intimate family scenes are what Bates Motel does best. And, Dylan's building concern could've easily sustained an episode. But, instead, their relationship didn't truly come to a head until one sequence at the very end. It was a missed opportunity for a more emotionally rich episode.
Bates Motel season 5 keeps introducing interesting threads, then dropping them in favor of doing other things. I would've watched an entire season of Chick Hogan being weirdly set on worming his way into Norman's life. And, I'm still waiting for the show to properly deal with the fallout of Norman discovering what happened to him in the night club. Especially because it's the final season, I wish there was more of a strong, coherent story that we're following.