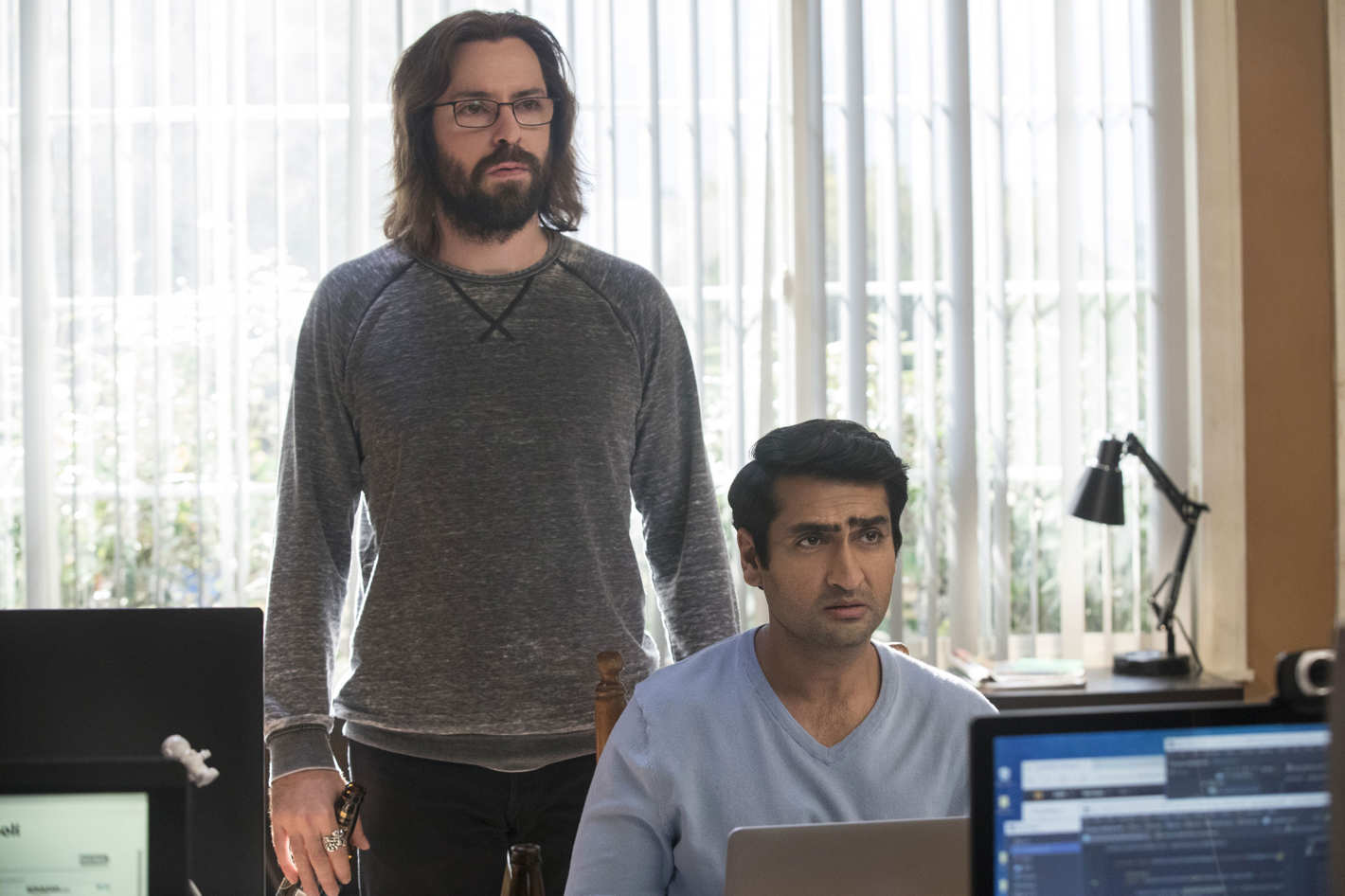 This week's episode of Silicon Valley season 4 presented plot turns that make the show feel vitally interesting in a way it hasn't in some time. The episode ended on a sleep-deprived, desperate Richard Hendricks approaching an angry, dejected Gavin Belson. Gavin owns the patent for technology that Richard badly wants to pursue. The door is open for a lot of possibilities. It feels great to be this excited and curious about what will happen next week.
Richard found out about the patent after searching Peter Gregory's old notebooks. This episode brought back the old photo of Gavin and Peter from when they were young. That's a symbol of the show returning to what was the dramatic core of season one: the rift between Gavin and Peter and what it represents for Richard's future. I could not be happier about them bringing back this element.
Meanwhile, Erlich Bachman lied about Jian Yang's app in order to get funding. He claimed he has a working model of an app he calls "Shazam for food." Raviga invested in the app. Finally, Monica Hall and Laurie Bream are directly involved in a plotline. Laurie's apathy about her own pregnancy was great. But, overall, the episode was disappointingly light on great jokes for Laurie. Potentially, this plot will also bring in Dinesh Chugtai and Bertram Gilfoyle since PiperChat is over.
The minor characters all banding together to work on a separate app isn't interesting in and of itself. But, Gavin's new hatred for Dinesh could make this really interesting. If Richard leverages the fact that Gavin probably hates Dinesh even more than he hates Richard– even inadvertently– there's potential for a really interesting rift in the group.
Dinesh also had his own personal plotline in which he started dating a woman named Mia. This show is, uh, not always the best at writing female love interests. But, so far this relationship is promising. It undoubtedly helps that women wrote and directed this episode– the very talented Carrie Kemper and Jamie Babbit.
In the final subplot of the episode, Big Head accidentally got a gig teaching at Stanford. Big Head plots often seem funny but irrelevant, but I'm not going to complain about the added laughs from this subplot. I'm just going to cross my fingers that it factors into the main plot of Silicon Valley season 4 in some unexpected way.