Los Angeles Lakers legend Kobe Bryant is arguably one of the most collected athletes on the planet. His majestic image and accomplishments have adorned seemingly countless spectacular trading cards during the last two decades. But there have never been Kobe trading cards quite like this. Later this month and in advance of Kobe's dual jersey retirement at the Staples Center on December 18, Panini America officials will honor Bryant's otherworldly career with Kobe Eminence, a true history-making trading card endeavor. A limited quantity will be available at the Panini America online store.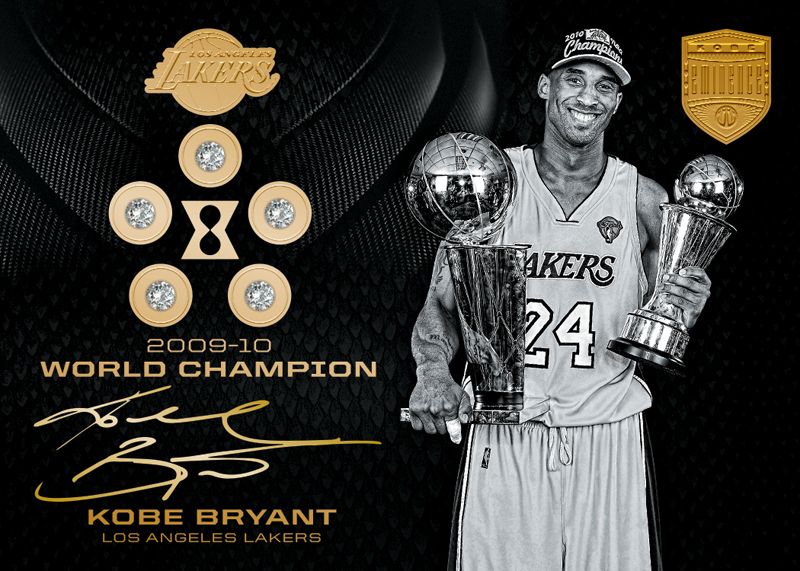 Kobe Eminence is quite literally unlike anything ever created in the world of trading cards — and it's been in the works for months with extensive personal input from the Black Mamba himself. Each nine-card Kobe Eminence box includes eight Bryant autographed cards and one card featuring an ounce of gold or platinum. Each box also includes a hardcover, Kobe-signed coffee table book featuring images of every card in the set. And just wait until you see some of the cards in the set . . .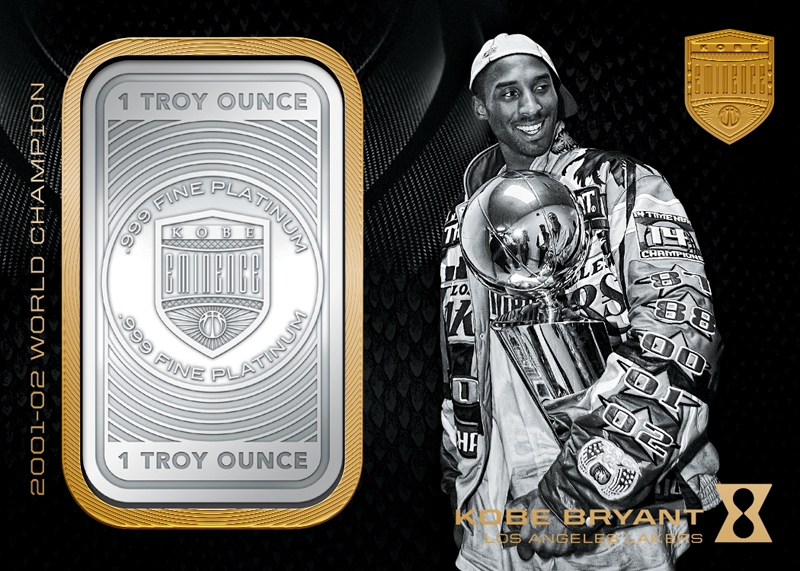 Panini's most luxurious brand is honoring a single player for the first — and perhaps only — time with unique, museum-quality trading cards featuring autographs, memorabilia, diamonds, gold and platinum. At this very moment, Bryant is finishing the history-making signing session set up exclusively for Eminence.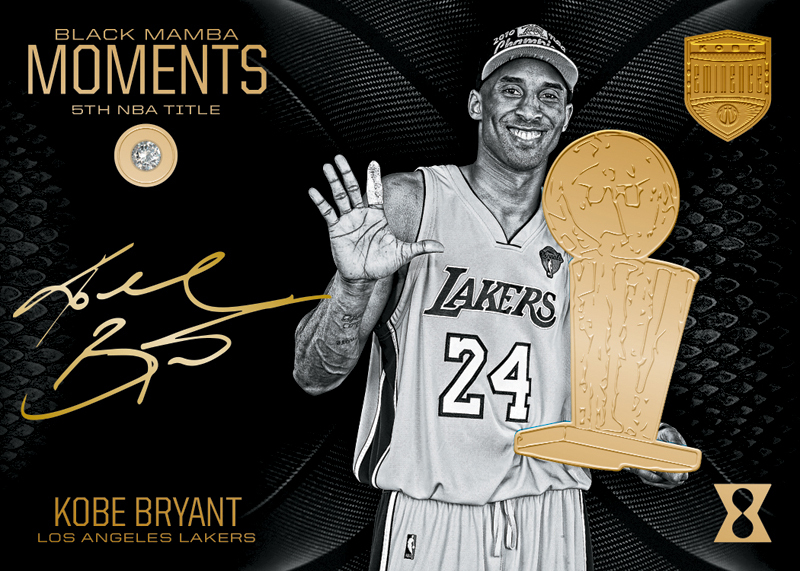 We'll have so much more on Kobe Eminence in the coming days here on The Knight's Lance and on the Panini America social media channels. But for now, here are just some of the highlights . . .
The Signature Sketches Diamond set features autographed cards showcasing each of Kobe's signature Nike sneakers. 
Relive each of Kobe's NBA championships with Crown Jewels Diamond cards, each containing an autograph and at least one diamond.
Every one of Kobe's NBA seasons are on display in unique Five Fold booklet cards.
Unique Championship Magnet cards connect together to pay tribute to Kobe's five NBA Championships.
Each of Kobe's scoring milestones are chronicled in the stellar All-Time Buckets set. Find versions with gold pieces, platinum pieces, diamonds and autographs.
Find rare diamond cards laying out the team logo of the 16-time NBA Champion Los Angeles Lakers in the Jeweled Laker Logo chase.
Kobe Farewell remembers the unparalleled career of Black Mamba with a stunning autograph insert.
Stay tuned next week for additional coverage of Kobe Eminence. Until then, here's a sneak peek at just some of the cards in the set.
Shop for your favorite Panini America basketball products now at the official online store of Panini America.