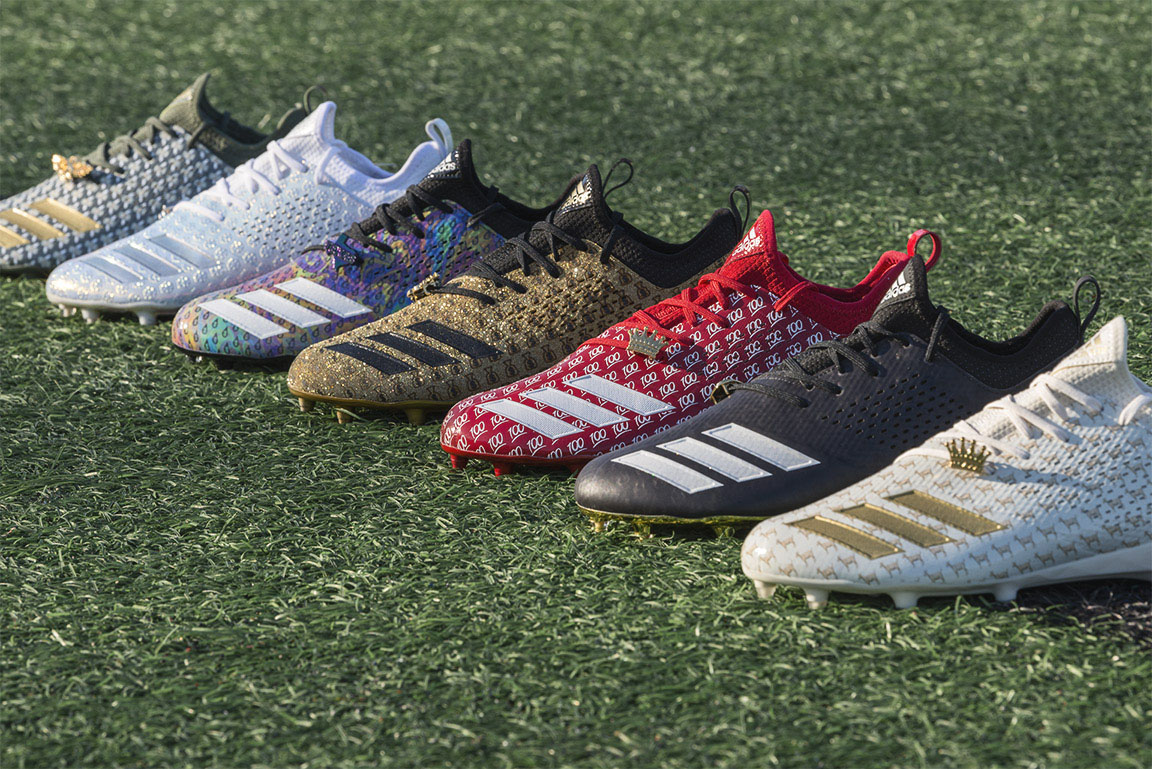 Brought to you by our friends at adidas.
adidas Football presents the new adiMoji Pack, featuring the 2018 adizero 5-Star 7.0. Inspired by pop-culture and designed to deliver a message, the adiMoji Pack is at the forefront of innovation, design and craftsmanship. The special edition pack features seven unique adiMoji icon graphics that players can choose from, including Fire, Ice, Oil, Money, 100, the Goat and Snoop's Money Bag cleats.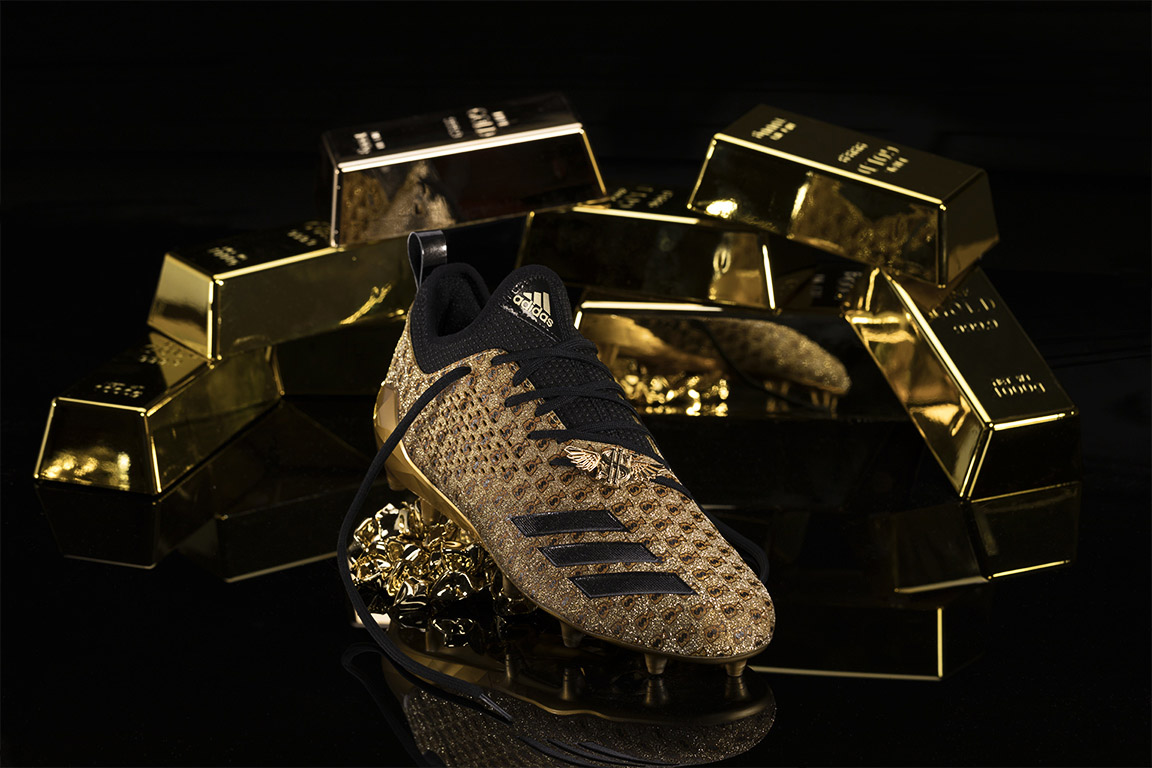 adiMoji Pack Roster:
Fire – The Fire design features a matte black upper that reveals flame emoji graphics when it is heated up. The cleats are donned with a flame emoji lace jewel and fueled by gold electroplated plates.
Ice – Sure to shimmer in the sunlight and put opponents on skates, the Ice adiMoji cleats are covered in snowflake emojis with rainbow electroplating on both the upper and plates. For some extra shine, the cleats are accented with the adizero logo lace jewel.
Oil – Inspired by Texas, the Oil design features oil money emojis that appear to be dripping off a rainbow inspired upper. The slick look is accented with the state of Texas outline lace jewel.
Money – The fast money cleats are highlighted by winged stacks of money emojis that have been printed onto a green color of money silhouette. The design is accented with a matte plate and winged dollar sign lace jewel.
100 – Keeping it 100 all around a candy apple red upper, reflective white 100 emojis take it to the next level. The statement look rides on a glossy red plate and the cleats are topped off with a crown lace jewel.
Goat – Combining a matte design with goat emojis, a faux fur heel loop that was inspired by a goat's beard and a crown lace jewel, the GOAT (Greatest Of All Time) cleats are intended for playmakers who think they have what it takes to be the best.
Snoop's Money Bag – To cap off the collection, the Money Bag cleats were inspired by Snoop's love for glitz, glammer and gold. Sure to be the brightest and shiniest cleats on the field, the Money Bag emojis emblazoned across the upper are accented with glossy gold plates and a winged dollar sign lace jewel.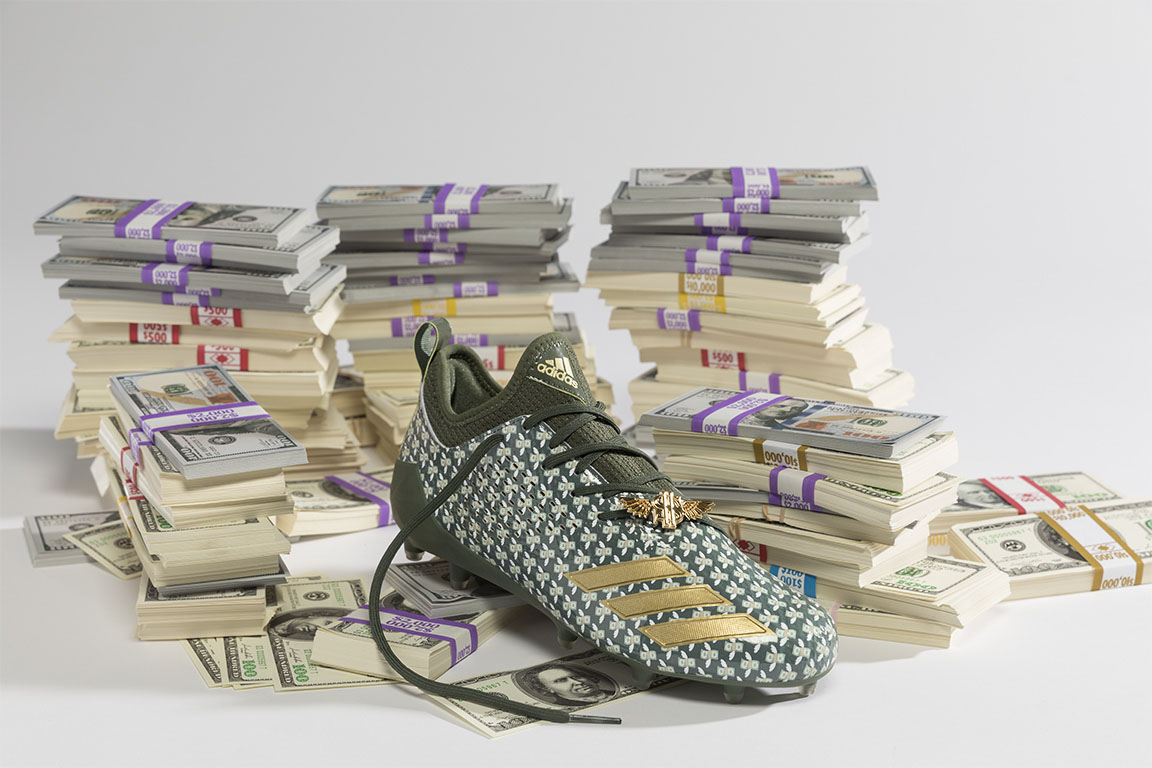 Aerodynamic and engineered for the fastest players on turf, the latest iteration of the adizero remasters the football cleat silhouette by integrating a sneaker profile and redefining fit and feel. The 2018 adizero 5-Star 7.0. is fabricated from a lightweight, flexible SPRINTSKIN for added durability and sits atop an electroplated SRPINTFRAME with strategically placed SPRINTSTUDS and a rotational traction zone that blends comfort, strength and traction.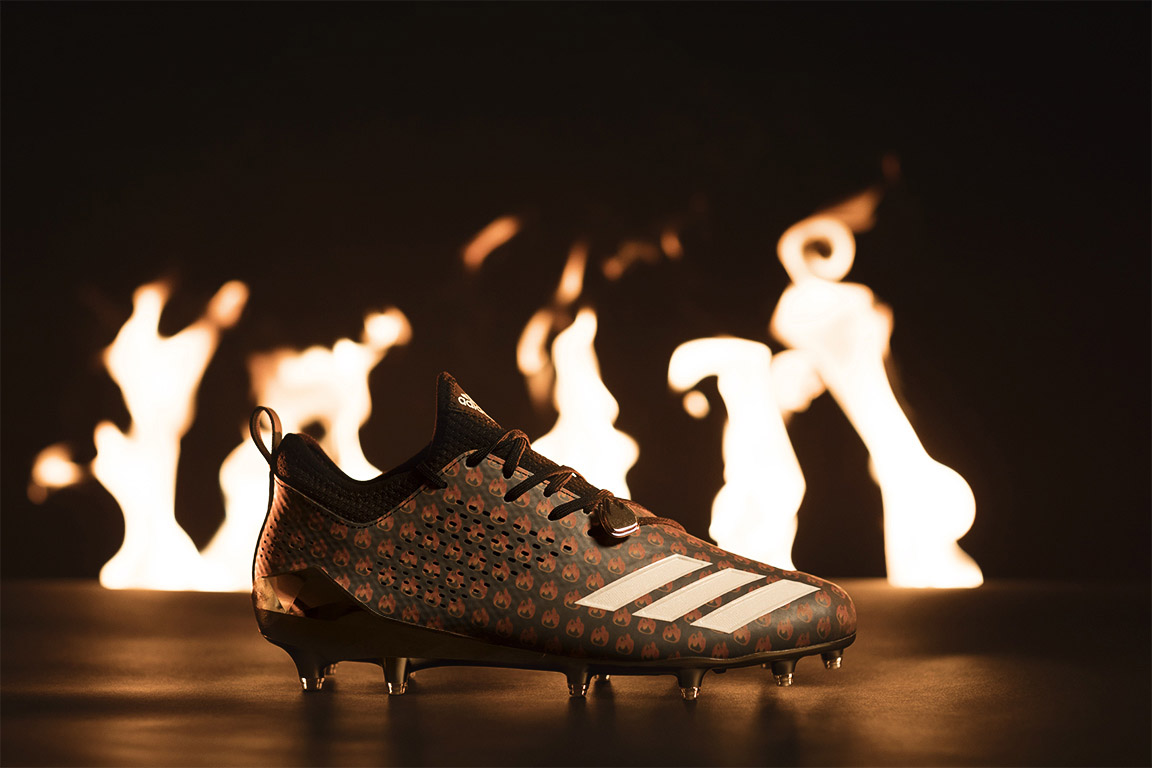 As the leaders of #CLEATHEAD culture, adidas Football continues to push the boundaries of innovation to deliver the ultimate blend of performance and style for playmakers who want to showcase their persona and speed. The adizero 5-Star adiMoji Pack will be available on 3/14/17 for $130 each at adidas.com, Eastbay.com and dickssportinggoods.com.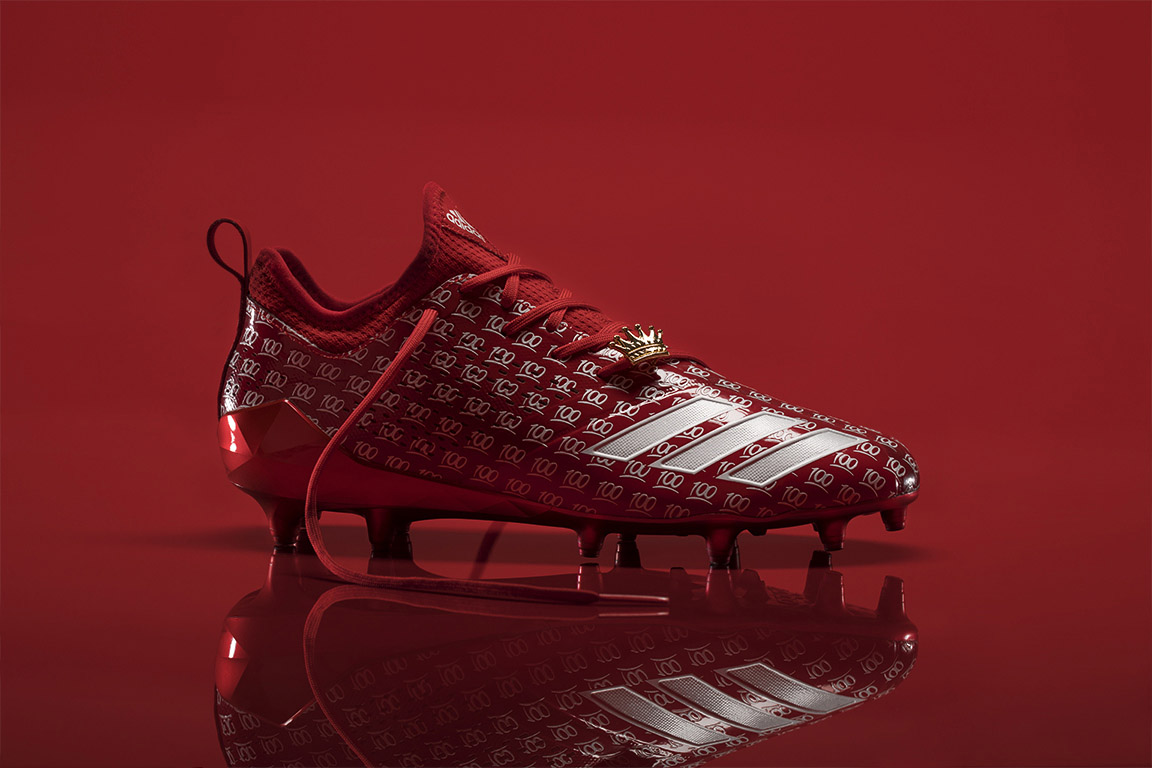 And be sure to check out the exclusive player editions including Jay Ajayi, Von Miller, Alvin Kamara, and JuJu Smith-Schuster.