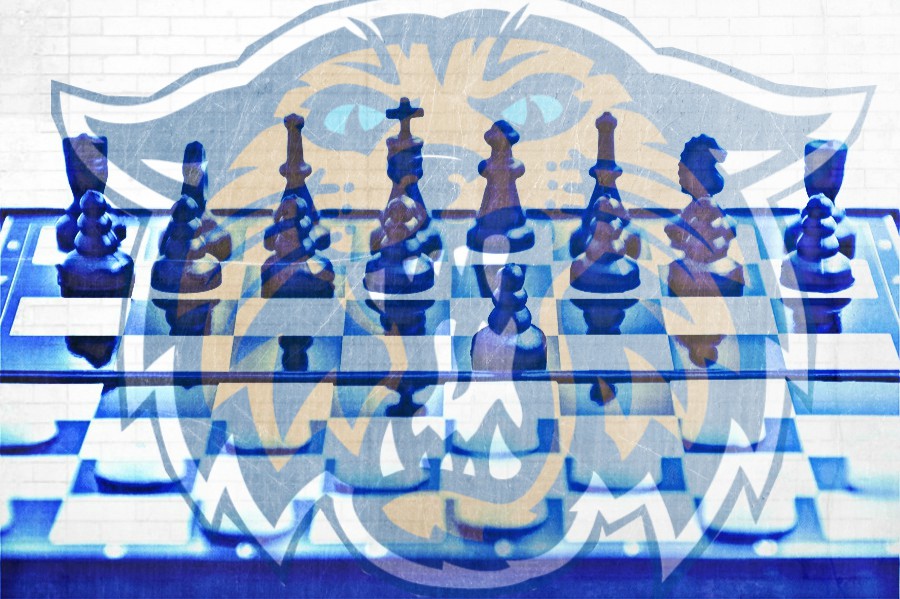 If we can take a second to be honest with each other, I think we could agree that the sport of College Basketball isn't in a great place. Now even though I consumed more college hoops this year than I have in at least ten years, I don't feel like I'm saying anything too inflammatory or out of place. As has always been the case, the quality of play in college is far below that of the NBA. This isn't new, and it's also not new that players are being illegally paid (when they should be getting legally paid), giving an advantage to the prestige programs with deep pockets. I would warn that you're being naive if you think that this is new; top tier players have been getting paid under the table for years. I have no problems with players getting paid, but the FBI does, and the widespread violations that the FBI is investigating will bring the NCAA to its knees sooner or later.
Let's be clear, the NCAA is a business that is run by some of the greediest, shadiest, and dishonest individuals in the world. They are bunch of crumbs who are raking in loads of money, and their shortsightedness and hunger for money have broke the system. Because they are stubborn in their stance that there just isn't enough money for college athletes to be paid (bullshit), coaches and agents and athletic directors are taking business into their own hands. The system will need to fall apart completely before things change for the better, so I'm hopeful that the NCAA soon crumbles. It's better for all of the parties involved that matter if it does.
But until it does, let's take a moment to appreciate the good that has come from this College Basketball season, and in particular, the 2018 NCAA Tournament. We saw a 16-seed defeat a 1-seed for the first time in nearly 150 tries. An 11-seed whose de facto mascot was a 98-year-old nun made it to the Final Four and damn near the National Championship game, playing absolutely beautiful basketball on the way there. Nearly a dozen games in the first two weekends of the NCAA Tournament came down to the final seconds, and the final four teams standing represented the direction that basketball is (thankfully) going.
And then there are the Villanova Wildcats. More so than the Cinderella's, Sister Jean, the madness, the season-long unpredictability and the loaded Draft class coming into the NBA this Summer, Villanova is the best thing about College Basketball right now. No scandals (that we know of), no history of one-and-done players, no ornery old coach who is stuck in his ways, no traditional college "system" that makes the game feel like a glorified rock fight … this is the brightest light in a mostly dimly lit College Basketball climate.
From top to bottom, Villanova has spent the last fifteen years establishing themselves as the gold standard of the NCAA. Just five years ago Nova was a punchline, but they are now the program that all other schools should be attempting to emulate. Finally, with a 2018 National Title in possession, Nova will finally be recognized as such. A victory over the Michigan Wolverines last night capped off the most successful four year stretch in modern NCAA men's basketball history. Two National Titles, four tournament appearances, a Naismith Player of the Year, and 135 wins, which are the most ever in a four year span. And Jay Wright will have done so becoming the first marquee college coach to realize exactly where the game of basketball is going.
Wright should already be recognized as one of, if not the very best Head Coaches in College Basketball. In his 17-year tenure as Villanova's man in charge, he's coached only three players who went on to be 1st Round NBA Draft picks, and only one of those three (Randy Foye) was a lottery pick. Mikal Bridges will likely join Foye on that list in a few months, and Jalen Brunson should be a 1st Round pick too, but my point is this … Wright hasn't built his reputation on annually wooing the most noteworthy McDonald's All-Americans and winning a few tournament games because his team is overflowing with pro's. He's done so being a really solid basketball coach who has been completely unafraid of abandoning the status quo.
It goes without saying that Jay Wright isn't responsible for outplaying opponents on a nightly basis. This particular Villanova team was among the most consistent and explosive teams all season long; they're also one of the most complete teams I can remember watching in all my years watching college hoops. Run down the checklist and Villanova has everything. An experienced, tested roster? Check. Steady influence Point Guard? Check. Lottery talent? Check. A thorough understanding of how basketball should be played? Check. Shooters up and down the roster? Check. And those last two points exemplify what made this Nova team so complete.
In Villanova's six tournament games they have attempted more three-pointers than two-pointers, a stat that will make every grumpy old-timer gripe about how they aren't playing basketball the right way. Three-pointers are supposedly an indicator of soft play, rather than a sign of the understanding the 3 is greater than 2. When you shoot three's with the efficiency that Nova does (42 percent in their 10-0 month of March — it makes all the sense in the world to launch those shortened triples with the frequency that the Wildcats do (over 30 attempts per game), especially when often times it's the case that the hot team that goes on a six-game run to a Championship. Nova didn't get unusually hot during the tournament though. They've been a 40 percent three-point shooting team for the duration of the season. No tournament team attempted more three's per game than Villanova, and only 17 other schools in the entire country hit at a 40 percent clip throughout the season.
The three-point shooting wasn't the entirety of Villanova's offense. The space their shooters created altered the way defenses had to defend the Wildcats. Close-outs came harder than normal against Villanova, and if you came in out of control their shooters were perfectly content with, and skilled enough to, pump fake defenders into the 1st row and attack the rim. Jalen Brunson's old-man post mastery is a sight to behold, and opposing Point Guards were put through the ringer trying to handle Brunson on the block. Nova was capable of dialing up the intensity defensively when need be, and they had a knack for coming up with timely offensive boards or loose balls in big moments. Like I said before … this team was as complete as could be.
This offseason a number of schools will be forced to confront these damning FBI allegations head on. Countless teams will lose scholarships and be forced to vacate wins and take down banners. Some coaches will lose their jobs, or at the very least, their reputations will be tarnishes. And yet, the scariest proposition that many teams will be facing this Summer is that Villanova could potentially bring back their top ten contributors from this Championship team along with a Top 12 recruiting class coming in. The only three Seniors on the roster played a combined 54 minutes this season, all in garbage time.
Jalen Brunson, a Junior, was the 2018 National Player of the Year and my single favorite College Basketball player since Jimmer Fredette. Brunson is projected to be a late 1st Round Draft pick if he were to come out this June. My Paisan Donte DiVincenzo (the 2018 Final Four Most Outstanding Player), Omari Spellman, Eric Paschall, and Phil Booth, all scored over ten points per game this year, should all be back next year. Mikal Bridges, also a Junior, is a lottery prospect, but we can't rule out the possibility that both he and Brunson could theoretically return for their Senior seasons since it's not often any player has an opportunity to compete for a third National Championship in their four years in college.
For most players, the thought of coming back when you're a certain 1st Round Draft pick is lunacy. But most players aren't playing for Villanova, where College Basketball isn't the lawless, old school wasteland it is everywhere else in the country. While other NCAA coaches are busy playing checkers, trying to play two non-shooting bigs together (props to Sean Miller), running an offense right out of "Hoosiers" (what's up Tony Bennett) and getting credit for groundbreaking coaching decisions like "Switching from man defense to a 2-3 Zone" (a tip of the cap to Coach K), Jay Wright is playing Chess. He has had Villanova mastering modern basketball at the highest possible level that a college team could — spacing the floor with shooters all around the perimeter, allowing play-makers at all positions to run a free-flowing offense, swinging the ball multiple times to get the perfect shot. It's Checkers vs. Chess. And it's why Villanova just put everyone in Checkmate and cut down the nets in San Antonio to celebrate.