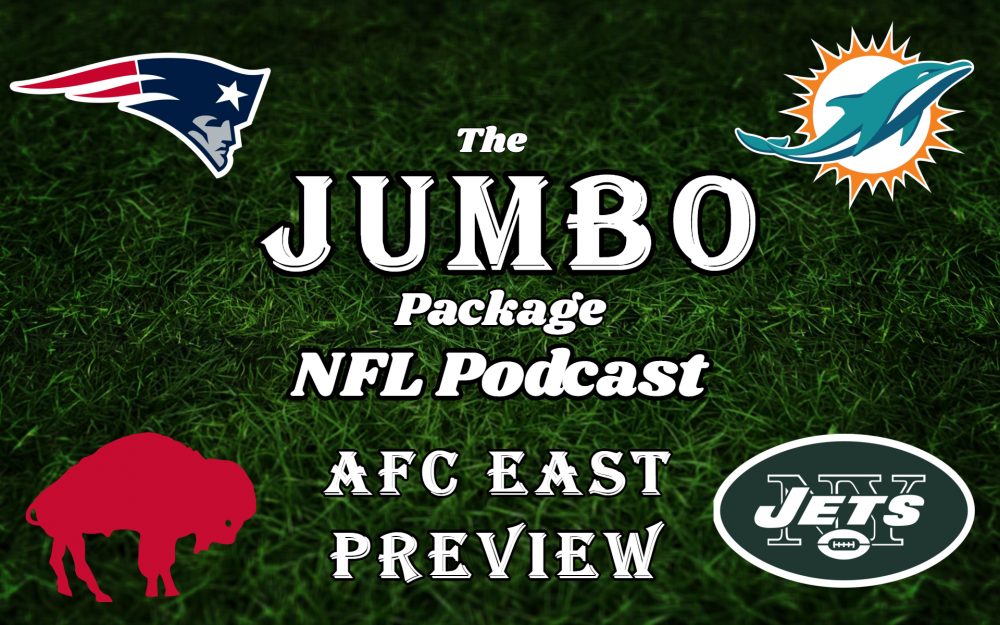 In an eight-part NFL Season Preview series, Sonny Giuliano and Paul Clark break down the AFC East Division.
Topics Include: 
Which AFC East team will catch the New England Patriots first: The Buffalo Bills, New York Jets, or Miami Dolphins?
Who is the best non-Patriots offensive player in the division?
Will Sam Darnold or Josh Allen have a better rookie year?
Who is on the hotter seat: Adam Gase or Todd Bowles?
Can the Bills, Jets and Dolphins combine for as many wins as the Patriots this year?