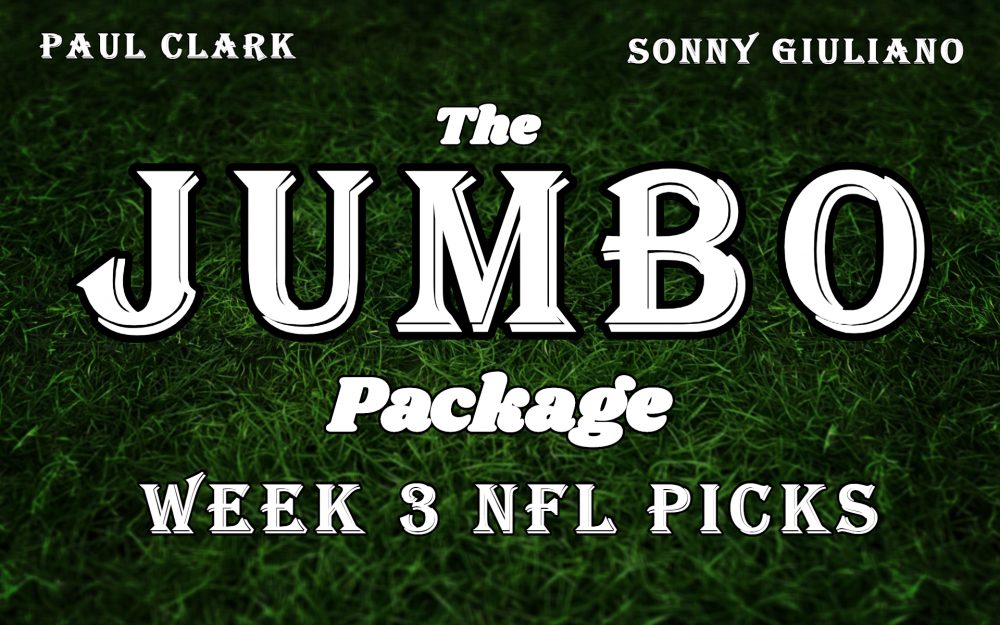 As Week 3 of the NFL Season approaches, Sonny Giuliano and Paul Clark come together to pick the upcoming slate of games, and discuss some of the league's biggest storylines, including:
Are the Cleveland Browns due to get their first win since 2016 on Thursday Night against the New York Jets?
Have the Jacksonville Jaguars and Kansas City Chiefs supplanted the New England Patriots as the favorite in the AFC?
Can we begin to believe in Ryan Tannehill, Adam Gase, and the Miami Dolphins?
When will a favorite emerge in the NFC South, or have the Tampa Bay Buccaneers already established themselves as such?
How does Carson Wentz's return impact the Philadelphia Eagles moving forward?
Who was the Week 2 Weekly Worst Quarterback? And who will be the "Batavia's Original Lock of the Week"?
All of this, and much more on the Jumbo Package NFL Podcast!