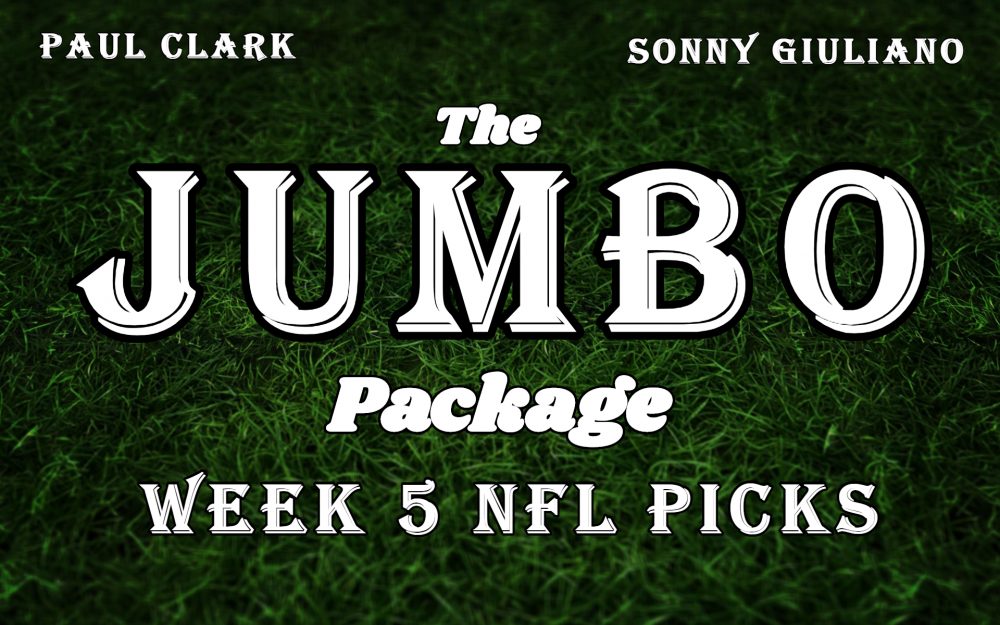 The 2018 NFL season has reached its quarter pole, and on the latest edition of the Jumbo Package NFL Podcast, Sonny Giuliano and Paul Clark pick the Week 5 games and break down all of the important league storylines, including:
Do the current Las Vegas Odds to win the Super Bowl properly reflect the NFL's hierarchy?
Are the Kansas City Chiefs or Jacksonville Jaguars ready to take the AFC crown away from the New England Patriots?
Is it time for Sonny to start getting really excited about the Chicago Bears?
Who is in bigger trouble heading into their Week 5 match-up: The Atlanta Falcons or Pittsburgh Steelers?
Which team do we think is a more legitimate contender in the AFC: The Baltimore Ravens or Cincinnati Bengals?
Who won the Week 4 Weekly Worst Quarterback Award? And will either Sonny or Pauley finally get their Batavia's Original Lock of the Week selection correct?
All of this, and much more on the Jumbo Package NFL Podcast!