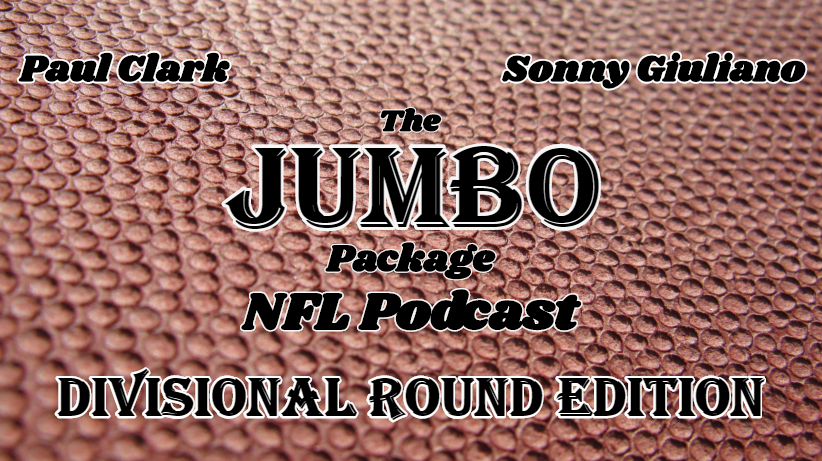 On this episode of The Jumbo Package NFL Podcast, Sonny Giuliano and Paul Clark are joined on the line by Joe Zambito. The trio picks all four Divisional Round NFL Playoff games, and touch on all of the big NFL Playoff storylines, including:
As was the case with Wild Card Weekend, are all four games up in the air this weekend?
Can either the Indianapolis Colts or Kansas City Chiefs get stops on Saturday afternoon?
Which duo should bettors be more comfortable backing: Andrew Luck and Frank Reich or Patrick Mahomes and Andy Reid?
Can the Dallas Cowboys offense keep up with the Los Angeles Rams?
Will Todd Gurley be healthy enough to be a difference maker on Saturday Night?
Is Tom Brady still capable of carrying the New England Patriots on a Super Bowl run?
Are the Los Angeles Chargers the most dangerous underdog of the weekend?
Can Nick Foles Magic continue in Philadelphia? And how much of the Eagles success should we be crediting to Foles?
Did the New Orleans Saints peak too early, or have they just been going through the motions over the last month?
All of this and much more on The Jumbo Package NFL Podcast!