After seven straight losing seasons, being one of the bottom five teams in the Eastern Conference for six of those years, and not appearing in the playoffs since 2013, it's not a surprise that the New York Knicks need a franchise makeover from top to bottom. Although, they have found a new voice and leader to take the lead on the franchise's revamp in executive Leon Rose, and have hired Tom Thibodeau as head coach for the next five years, there are still big questions that loom over the most valuable franchise in the entire NBA. How can the franchise successfully attract big name free agents to come and play in Madison Square Garden? What can be done to build a winning culture and change the perception other teams in the league have about the Knicks? It will take more than one move to get this franchise back on track, but here's what I think the Knicks must do this offseason in order to become a winning team once again.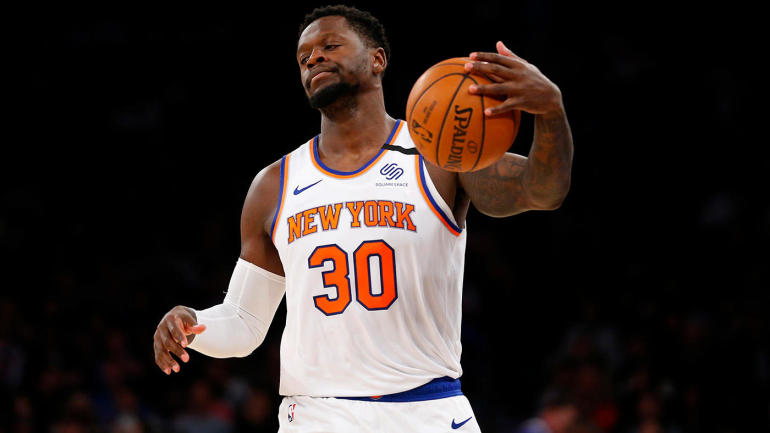 1) Trade Julius Randle, IMMEDIATELY!
After failing to acquire superstars in free agency last summer, such as Kevin Durant and Kyrie Irving, the Knicks had almost no clue what to do with the $72 million dollars in cap space they cleared up. They couldn't use the money to give their young superstar Kristaps Porzingis a contract extension either because they traded him to the Dallas Mavericks to create more cap space to try and sign said big name free agents; that's the Knicks for you. They decided to fill up the four spot with forward Julius Randle, who was coming off a career year in his one-year stint with the New Orleans Pelicans in which he averaged 21.4 points and 8.7 rebounds per game. On paper, Randle seemed like a great addition for the Knicks, as he would bring a strong presence for them on the block and would be quite the force in transition. Many thought Randle could truly breakout as a number one option in New York. However, this all proved to be just a pipe dream as Randle proved he was incapable of fitting in with the team due to his play. Although he averaged 19.5 points and 9.1 rebounds per game, Randle couldn't contribute in the way that would've benefited the team as a whole. He clogged the paint way too much and seemed too ball dominant at times, preventing younger guys like R.J Barrett from truly coming into their own this year. If he's taking away from the younger guys, I don't think keeping him around much longer would be the best thing for this team. There are fans who would take anything for Randle, including a second round pick. It just goes to show how badly people want him gone.

2) Do Whatever It Takes To Trade For Chris Paul
There are some in the front office who have nothing but high praise for Chris Paul. The praise begins and ends with the new president of basketball operations, Leon Rose, who is the former agent of the 34-year old Oklahoma City Thunder point guard. Rose, along with many high ranking officials in the organization, feel like trading for Paul would help shift the team from being the laughing stock of the league to a more desirable destination for elite free agents. The sense is that by bringing the 10-time All-Star aboard, his winning mentality and great leadership habits can rub off on some of the youngsters, mainly Barrett and Mitchell Robinson. Rose and others know this could be the move they need in order to head in the right direction, and I couldn't agree more. He's shown the type of leader he is in OKC, steering a team that many thought would be in the lottery to the fifth seed in a stacked Western Conference. Paul's effect on young guards, Shai Gilgeous-Alexander and Dennis Schroder proved to be great too, as both players had career years this season. Now, would trading for Chris Paul make the Knicks an automatic championship contender? Considering the fact that Paul is 34 years old and the Knicks don't have any other established stars, title contention is certainly out of the picture. Luckily for the Knicks, by trading for the Oklahoma City star, they're still getting a perennial All-Star, All-NBA team player, and a 17.7 points and seven assists player in return. Chris Paul is arguably one of the best team leaders the NBA has ever seen. He knows how to rally the troops together when the squad needs to come through most. Not only can he still ball out on any given night, but his character and presence can really set the tone for an entire franchise. There's no doubt in my mind that bringing Paul to New York, especially with a great leader like coach Thibodeau, could bring the Knicks one step closer to becoming a well-respected organization once again.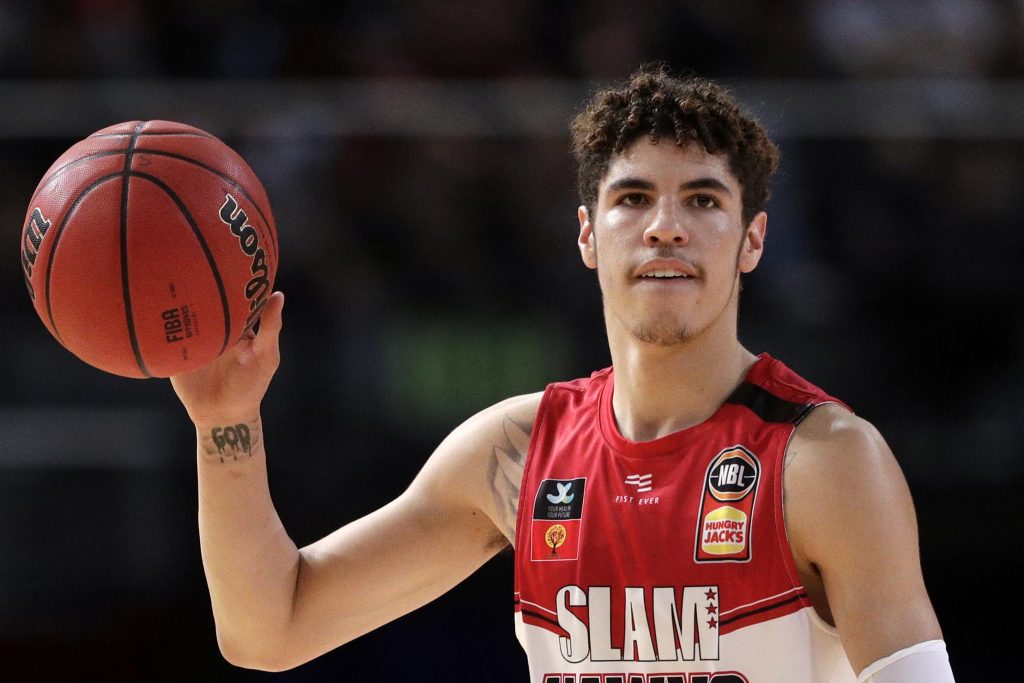 3) Draft a Point Guard with the Eighth Pick
The Knicks haven't had a star point guard on their roster since the great Walt "Clyde" Frazier played for them in the 1970s to early 80s and this may be the biggest part of their problem. When Carmelo Anthony first arrived on the scene in New York, he didn't have a legitimate point guard around him who could control the offense and get him the ball on the block in most cases. However, when the Knicks signed future Hall-of-Famer Jason Kidd in 2012, he proved to play a vital role in the Knicks tremendous success in the season that followed as they posted an impressive 50-32 record in the Eastern Conference. Kidd's leadership, ability to control the offense, as well as being able to find his teammates in the right spots allowed the Knicks to thrive. Anthony had a remarkable year playing alongside Kidd as well, finishing second in MVP voting in 2013. Although they had a great year, the success wouldn't last much longer as Kidd retired and the Knicks failed to make the playoffs even once after that. There was never a real point guard to elevate the team since that time and with the style of play in today's NBA, the Knicks need to search for a point guard for the future fast; Barrett's development depends on it. This year's draft class is a great one for young and talented guards. Ideally the Knicks would love to draft LaMelo Ball, who is arguably the best point guard in the draft. Sitting at the eight spot would force New York to trade up and end up giving up too much in return to try and draft Ball, so their best shot at landing Ball would be if they got lucky and he fell all the way to eight. I think the Knicks' best shot at adding a young guard is by drafting either Germany's Killian Hayes or Iowa State's Tyrese Haliburton, two guards who are excellent two-way players with solid shooting ability. Having a guard who can handle the duties of being the primary ball-handler and playmaker, while also being able to shoot the ball from distance is vital to any success a team will have in today's NBA. These selections would be even greater if the Knicks ended up trading for Chris Paul, as one of these youngsters would be able to learn from Paul and be able to pick the brain of a future Springfield-bound point guard. Either way, whichever one of these guards the Knicks get their hands on will be able to fit alongside Barrett very well in the backcourt; allowing for a more fluid and fresh offense in 2021.

4) Add More Depth To The Team
Over the past few years, the Knicks have been unable to construct a roster which provides enough depth to get the team through a regular 82-game season. Last year, they seemed to sign some hard-nosed veterans such as Taj Gibson, Reggie Bullock, Wayne Ellington, Elfrid Peyton, Marcus Morris, and Bobby Portis to fill out the roster and have a deep team that could get the team through tough stretches, but this experiment like many other experiments the Knicks have tried, failed. Morris seemed like the only promising player, but the Knicks ended up trading him at the trade deadline to the Los Angeles Clippers in a three-team trade that included the Washington Wizards for a first round and second round pick, as well as scrappy veteran, Moe Harkless. As for the others, they simply were unable to gel with the youngsters like Barrett, Robinson, Kevin Knox, Dennis Smith Jr., and Frank Ntilikina causing disarray with the rotations throughout the season. This offseason, I think it would be in the best interest of the Knicks to look at completely retooling their bench with some still fairly young veterans who are tough-minded players, can play defense, as well as hit big shots in games consistently on smart team/player option deals. This means the team should not pick up the team options of Gibson, Bullock, Ellington, or Portis because aside from being tough, they don't provide anything else to this team, sadly. The only player I would try and bring back is Elfrid Peyton as he would certainly be one of the better backup guards in the league. The money saved from letting those players walk should be spent on players such as Christian Wood, Montrezl Harrell, Davis Bertans, Jordan Clarkson, Joe Harris, Jae Crowder, Danilo Gallinari, and Mason Plumlee. These free agents would be the perfect fit for the Knicks in terms of trying to establish a hard-nosed culture. Sure, it wouldn't make sense for some of these guys to join a Knicks team that could at best be a very low-seeded playoff team that will lose in the first round in the Eastern Conference, but if offered the right deal and shown that this is a team they can become better players with, they may consider signing in New York. If I'm the Knicks, I would want to go hard after the players just mentioned because they would certainly provide a strong veteran presence in the locker room for the young guys and will allow them to grow into stronger and much more mentally-tough players.