The free agency aspect of the Portland Trail Blazers' offseason this year is the most vital to their future. They have a couple players to re-sign and possibly a player or two to extend. 
The Blazers have to be careful, though, because the wrong decisions could effect them for a long time. It could also provide them the same amount of cap space (almost none) as in the Evan Turner and Meyers Leonard days. However the Blazers, with the right extensions, could lock in great young players and secure their future. Here are the moves that the Blazers must make in order to have a successful free agency period. 
Player to Let Go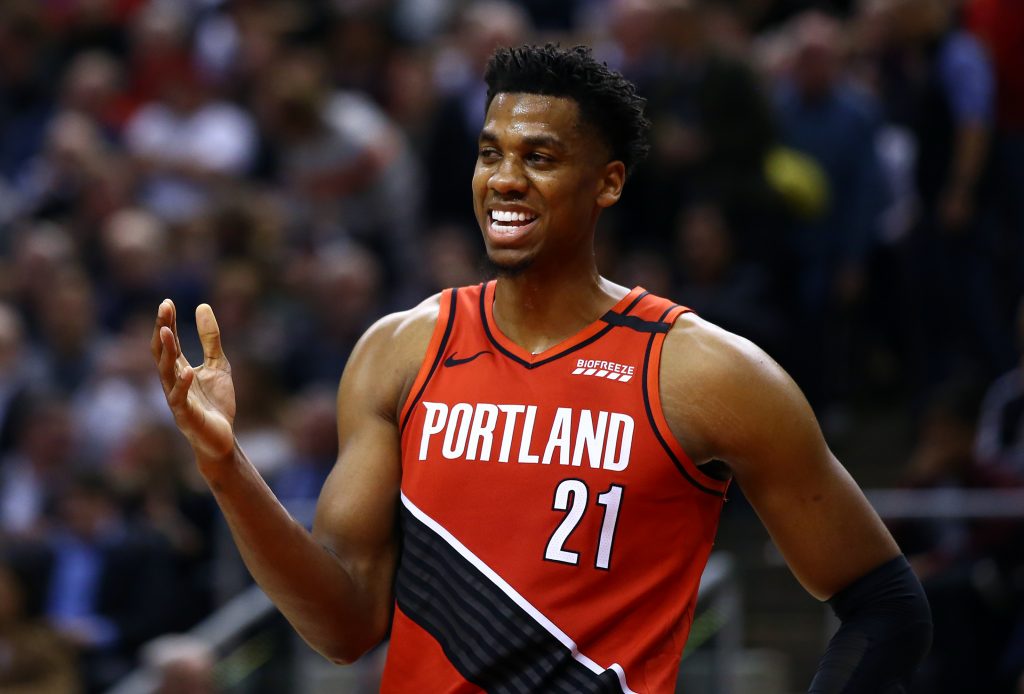 Hassan Whiteside
This relates to the Meyers Leonard example I was talking about. Hassan Whiteside will demand a lot more than his previous $27 million. Offering him that contract would be a death sentence for the Blazers' cap future. Whiteside, who is 31, played his role in his one year with the Blazers, as he offered short term relief for the injured Jusuf Nurkić. That should be the end of his run with the Portland Trail Blazers, since Whiteside would be a backup this season and $27+ million is way too much to pay a backup.
Whiteside is not as great as his stats may show. Whiteside's stats pass the eye test, 15.5 ppg, 13.5 rpg, and 3 bpg on 62 percent shooting from the field. However, when watching him play, he struggles on defense. He jumps too much and takes himself out of positions for a lot of rebounds he otherwise should have.. He struggled in the Blazers' offense where it's necessary for the center to be a playmaker who makes great decisions. The fact that Whiteside only got one second place vote in the Defensive Player of the Year vote should tell you all you need to know about Whiteside's stats versus his actual play.
Players to Re-sign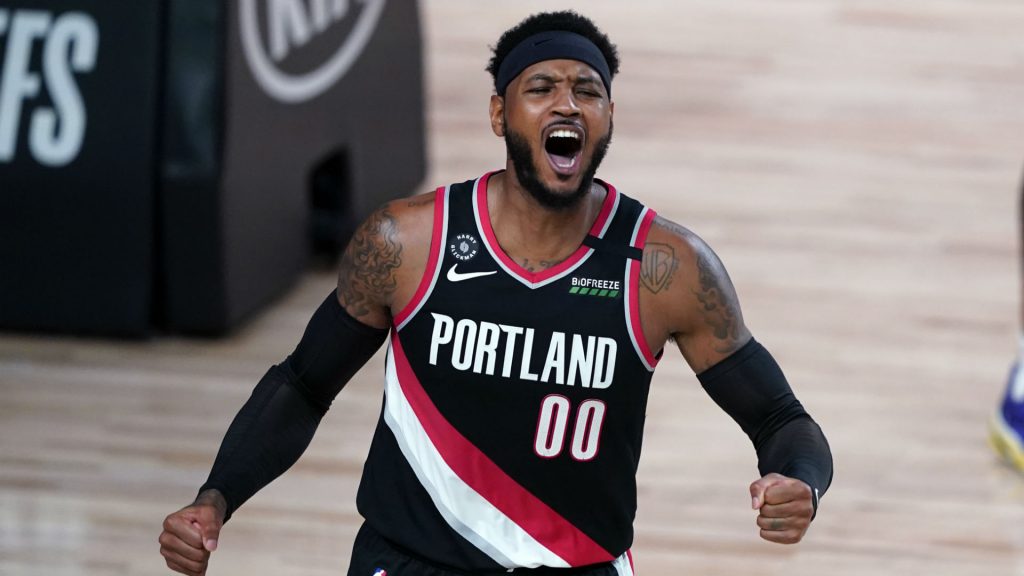 Carmelo Anthony 
This signing is a must and should be done on the very first day of free agency if possible. I don't care that the advanced stats slander him and make the analytic people believe he isn't a good player. Yes, his defense is not very good and his shot selection can sometimes be spotty. However, there is nothing more exciting than watching Carmelo Anthony play, especially when he is red hot. Carmelo improved as a three-point shooter, making almost 39 percent of his three point shots on four attempts per game. He slid into more of a spot-up shooter role as he delegated to Damian Lillard and CJ McCollum. He also brings another good veteran leader to the team as well as adding to an already great team chemistry.
An acceptable amount for Anthony would be anything less than $10 million a year; the $6-7 million range would be the ideal sweet spot. If he demands a price over that, then the Blazers may have to make the tough decision to let him walk (unless it's just a one year deal). 
Wenyen Gabriel
Wenyen Gabriel is a great player acquired in the same trade that brought Trevor Ariza to Portland. Gabriel played limited minutes in the regular season, with one great start in the January win versus the Los Angeles Lakers when he scored six points and recorded one block, but regardless of the low stats, he was a major presence. He has great athleticism and a wingspan that, along with his aggression, creates a great defensive force. However, he will need to work on staying out of foul trouble, something that hampered him in the playoffs. There, he averaged four fouls per game, but he played in only 13 minutes per game. If he can fix his foul trouble, he can be a great backup player for the Blazers and really help them have a solid bench unit. He will most likely get the minimum contract, which is a great value deal for the Blazers.
Players to Extend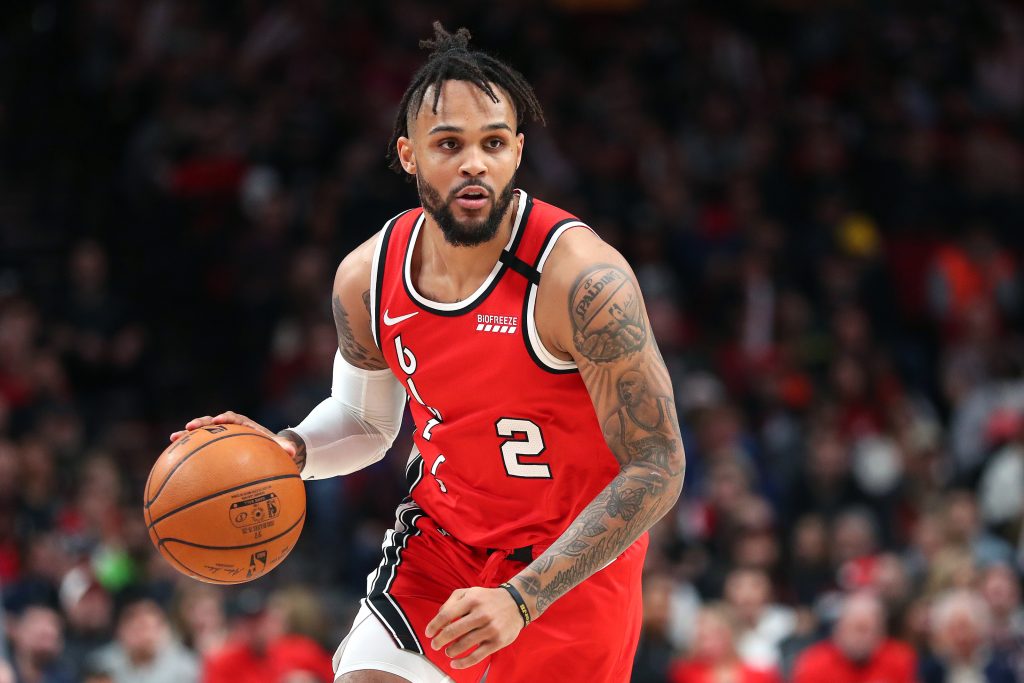 Gary Trent Jr.
If Carmelo is the first re-signing priority, then Gary Trent Jr. is extension priority number 1a. Trent really broke out in the bubble, averaging 17 ppg and shooting 50.7% from the three point line. He also showed his defensive abilities, matching up well against players such as LeBron James and Paul George. It was a very exciting stretch to watch as the Blazers have longed for a 3-and-D guard that can play significant backup minutes.
Trent's value now will be relatively cheaper than it could be. If he continues his bubble performance over the course of next season his stock will rise. At that point, he will command a lot of interest and a lot of money from other teams that would make it harder for the Blazers to re-sign him. They need to re-sign him before he has a breakout season.
Zach Collins
Zach Collins is extension priority 1b in this case. The Blazers acquired Collins in the 2017 NBA Draft through a trade with the Sacramento Kings. After a solid 2018-19 season, Collins looked poised for a breakout 2019-20 season. An injury in the early stages of the season, however, derailed his season and he was out until the bubble in July. There, he looked solid, but he suffered an injury that kept him out of the playoffs. Collins has shown so far that he can be a stretch forward who can also rebound the ball extremely well.
Not only will this type of player fit into the Blazers' offense where space is needed, but he also gives them a great defensive presence inside. Collins' extension will be cheaper than it should have been had he played the whole season. This comes as an advantage to the Blazers since, in the year of the salary cap falling, conserving money will be very important.
Rodney Hood
Rodney Hood's achilles tear early in the season was devastating to Blazer fans. After the Western Conference Semifinals versus the Denver Nuggets, where Hood was the third best scorer, he looked poised for a breakout year. The achilles tear ruined all his momentum and it is unsure how he will play after coming back from a year-long injury. Hood was leading the NBA in three point percentage at the time that he got injured, shooting 50 percent on 3.5 threes per game. He was also a solid defensive player and looked to be either a solid small forward or backup guard before his injury.
Now, with the forward depth the Blazers have, Hood will slide back into that backup guard role. Hood, like Collins, will be cheaper than he would have been if it weren't for the injury. Hood could want to bet on his play and not sign an extension and hope he plays well and demands big money in the offseason. However, he might want security and accept a long-term extension for less money. The Blazers, like with Collins, should capitalize on this and look long-term. 
Conclusion
Free agency will be massive for the Blazers, especially with the reported salary cap drop. The salary cap is predicted to drop a few million due to the COVID-19 pandemic. The Blazers must keep that in mind while negotiating contracts this offseason. They must also keep in mind that the salary cap may not go up much if fans are not allowed back at games this season. The Blazers cannot get stuck in big long-term contracts (unless it's a relatively cheap extension). They must sign players to short-term contracts in order to avoid being over the salary cap for years to come.