The start of the new NBA season has been action-packed to say the least. We're only one week in and we're already seeing incredible action all around the league, key players getting injured, and certain teams playing unexpectedly well. However, we're also seeing the emergence of a few players around the league who's play is surprising many around the association. Can these players who came out of nowhere keep up their amazing play for the entire season, or are they just one week wonders? Let's take a look at the players who are playing much better than expected in just the first week of the 2020-21 NBA season. 
Domantas Sabonis, PF, Indiana Pacers
Coming off of an All-Star year last season, everyone already knew that Domantas Sabonis was capable of putting up big numbers on any given night, but, his performance in the new season thus far has been astounding. In just three games played, Sabonis is averaging 24.3 points, 11 rebounds, seven assists, and just under one steal per game on nearly 60 percent shooting from the field, and 44 percent from beyond the arc. The impressive play of Sabonis is a big part of why the Indiana Pacers are currently undefeated at 3-0. One could even make a legitimate argument that Sabonis is the sole reason for their early success. Domatis is a transcendent player who can do a lot of damage to opponents when you least expect it. The 24 year-old All-Star has been one of the more underrated NBA players during the past few seasons, but not anymore. With Sabonis taking a bigger leap forward in year four, he has shown the rest of the league that he's not to be taken lightly.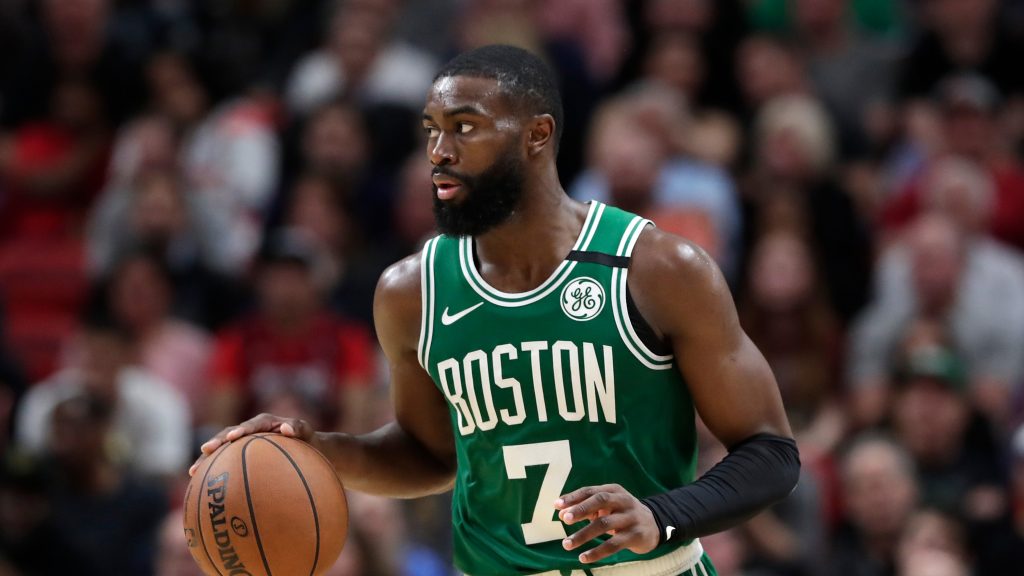 Jaylen Brown, SG, Boston Celtics
This time last year, Celtics President of basketball operations Danny Ainge was seriously contemplating whether or not to extend the rookie deal of Jaylen Brown, as Ainge thought Brown may have not been worth the money. Ainge eventually gave Brown a four-year, $115 million dollar extension, which turned out to be the best decision Ainge could've made. Brown went on to have a big season last year, showing flashes of superstar potential. But now that Gordon Hayward has left town for the Charlotte Hornets, Brown has been able to step up even more. In just three games played so far, Brown is averaging a career-high 26 points, one steal, and one block per game, on a career-high 51 percent shooting from the field. These are All-Star worthy numbers. He's proven to be a solid secondary two option behind his teammate Jayson Tatum (25 points per game), who can even carry the load on offense during most nights. Brown has improved significantly each season, emerging as one of the best two-way players in the NBA. Brown's play has given Boston an impressive tandem in himself and Tatum that this team can build around for years to come.
Dillon Brooks, SG, Memphis Grizzlies
Many critics were puzzled when the Grizzlies gave guard Dillon Brooks a three-year, $35 million dollar contract extension half-way through last season; questioning whether or not he was worth it. But going off of his play in the new NBA season, Brooks has definitely proven to be worth a bit more than what he's being paid. In just three games, Brooks is averaging a career-high 19.7 points, 4.3 rebounds, four assists, and 2.3 steals on nearly 43 percent shooting from the field. It's his ascension on the defensive end of the floor that has made people notice Brooks more, as he's become a more pesky and consistent defender on the perimeter. Brooks has the potential to be a great two-way guard in this league and there's no doubt that he'll do just that. With star Ja Morant now sidelined for three to five weeks due to a high ankle sprain, expect Brooks to step up even more in this important stretch of games for Memphis. I can't wait to see Brooks be put to the test in these next few weeks; he's certainly going to put the league on notice.
Julius Randle, PF, New York Knicks
Although he was New York's biggest free agent signing of last offseason, with many expecting him to have an All-Star year, Julius Randle had an abysmal season last year. He saw drops in his point, rebound, and his assist averages in an offense that seemed all sorts of funky. His play had Knicks fans wanting him gone from the team after not even being in town for a year. With all the drama, there was no real expectation for Randle to have a bounce back year this season. However, Randle seems to be poised and determined this year. He arrived back with a much better physique and is having career high averages through three games, averaging just under 24 points, ten rebounds, and 6.3 assists on 55 percent shooting from the field. He's even improved his three-point percentage significantly, going from 27 percent last season, to 55 percent now, as well as his free throw percentage climbing to 82 percent. Randle is being utilized much better in an offense led by new head coach Tom Thibodeau and his play is opening up the floor for other players on the team like R.J Barrett, Alec Burks, and Mitchell Robinson. If Randle puts up these numbers at a consistent level this year, he's going to be a real problem for other NBA teams.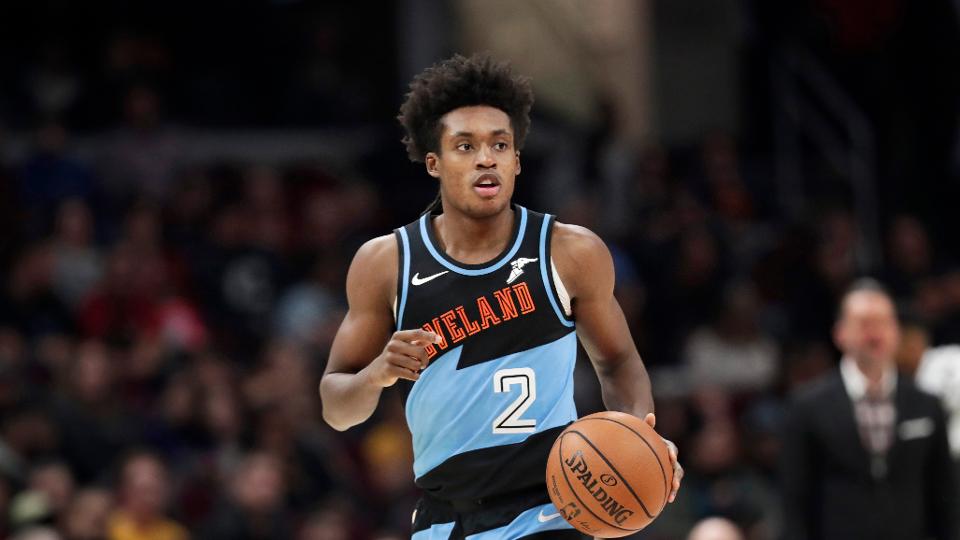 Collin Sexton, PG/SG, Cleveland Cavaliers 
The first two years of Collin Sexton's NBA career have been interesting. He came into the league as this hungry player ready to silence haters. Although statistically he improved each year, Sexton just wasn't having a major impact on the rest of his team. This has changed in year three though, as Sexton looks like a man on a mission ready to lead his team to war. Through three games, Sexton is averaging 27 points, 3.7 assists, 2.3 rebounds, and 1.3 steals per game on nearly 60 percent shooting from the field. He's improved his three-point shooting significantly too, shooting nearly 70 percent from behind the arc (granted it's a small sample size, but still). Sexton is finally looking like the player Cleveland hoped he would be when they drafted him eighth overall in 2018. His presence on both ends of the floor is overwhelming for opposing teams. With so much attention put on Sexton, his play has really opened up the floor for his teammates, especially Darius Garland, who's had an impressive start himself (19 points per game). Teams need to start paying more attention to Sexton, as he's only going to get better for the foreseeable future.