In recent years, the NBA has seen the center position fall out of the preferred style of play. Teams have opted for smaller, better shooting teams. This year however, there are two centers at the top of the MVP conversation and are All-Star starters in their respective conference, as they look to provide the formula for the next wave of generational centers. These two centers are Nikola Jokić from the Denver Nuggets, and Joel Embiid from the Philadelphia 76ers. 
Nikola Jokić has been a joy ever since he joined the league in the 2015-2016 season. The 6'11" center doesn't look like a prototypical NBA athlete besides his height. He often looks overweight and out of shape (and he sometimes is), but that's what adds to his charm. Long highlight reels can be made of Jokić slinging full-court passes after grabbing rebounds, shooting high arcing fadeaways from anywhere around the court over any type of defender and beautiful pick and rolls run with him and Jamal Murray.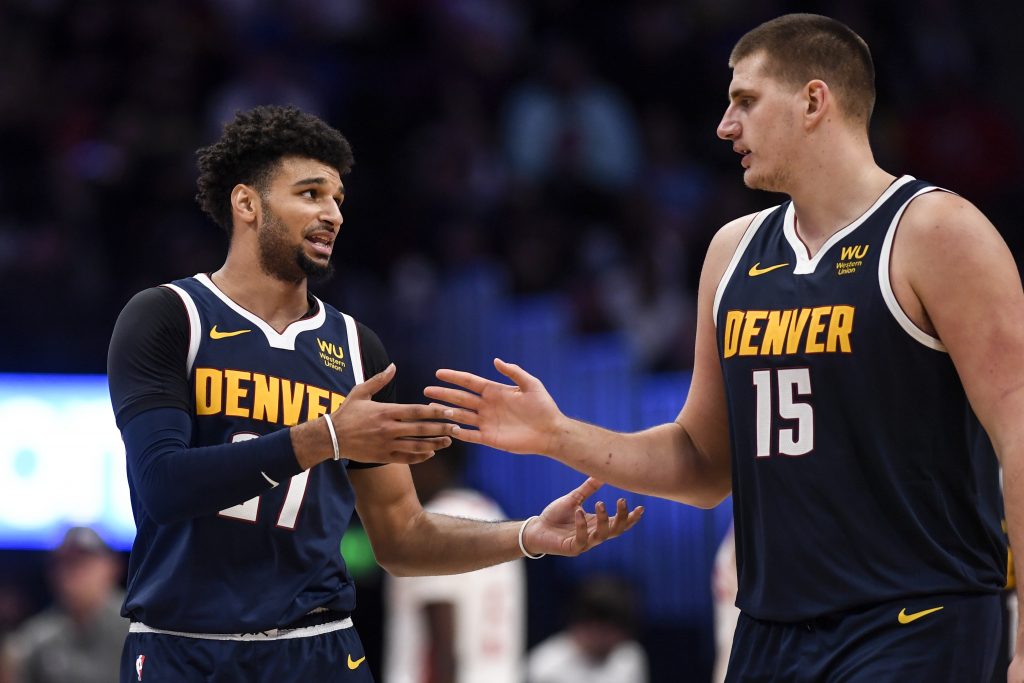 Jokić has been on fire this season averaging 26.9 points, 10.9 rebounds, and 8.4 assists per game all with shooting splits 56/42/88. To have a center this close to averaging a triple-double is quite outstanding and shows why he is in the MVP conversation. Jokić at time of writing has 47 triple doubles in just five years (had 0 in his rookie season) which is quite high for a player of his position; this is second most triple-doubles by a center behind only Wilt Chamberlain who has 78 which Jokić should surely hit by the end of career. Jokić also had his passing game on full display on December 28th, 2020 as Jokić dropped 18 assists on the Houston Rockets. He became the first center with 18 assists since Wilt Chamberlain. 
Jokić is also a catalyst for success when he is on the court as he has an 11.3 box plus/minus which is first in the league by a wide margin. He also leads the league in win shares with seven and also leads in player efficiency rating with 31. The player behind Jokić in these categories (second in plus/minus and PER, third in win shares)
Joel Embiid does not create the same sort of highlight reel as Jokić does, but he is every bit as good a player. Embiid is averaging 29.6 points, 11.2 rebounds, and 3.1 assists per game with a shooting split of 52/41/86. Embiid on the court is best described as a bully, the last thing you want is to be on the backside of his post-ups. You never know what he will do, guard him on the inside and he will deliver a strong drop-step and hook into the middle; guard him on the middle and he will deliver a beautiful fall-away jumper that is almost unblockable thanks to his height. Embiid also has his flashes on defense of being a brick wall in the post and a solid help defender with his instincts and wingspan.
Embiid, like Jokić is also very well received in the advanced statistics categories. He has a box plus/minus of eight, a player efficiency rating of 30.5 and five win shares. As earlier stated, Embiid is behind Jokić in these stats but the numbers show a bigger gap than what actually exists.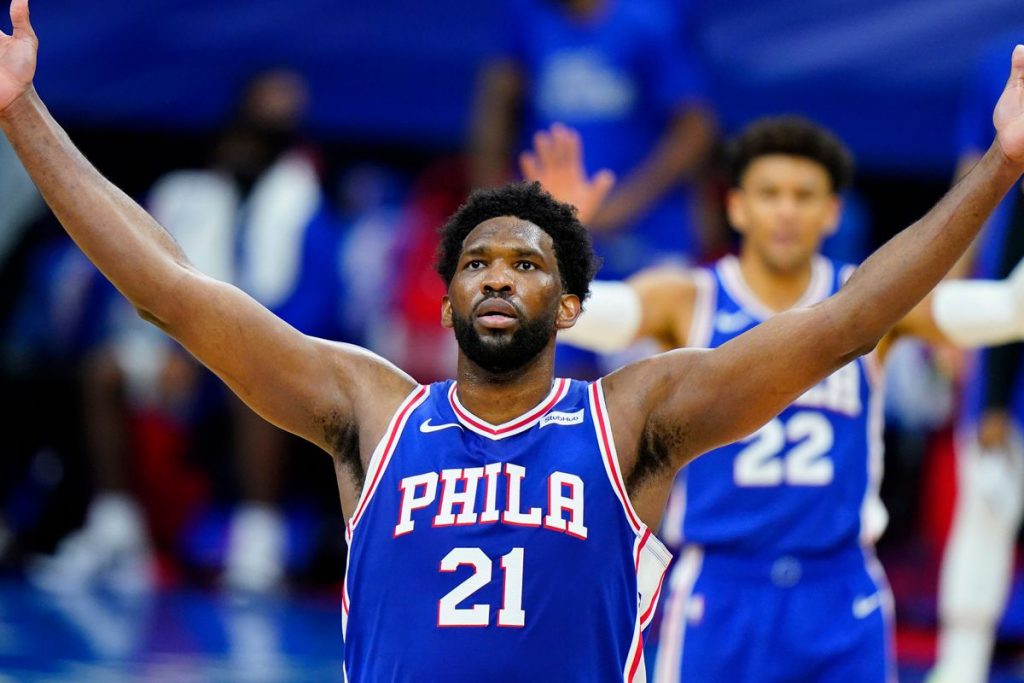 The main difference between the two superstar centers is the positioning of their teams. Embiid and the 76ers sit atop the Eastern Conference with a record of 22 and 11. Meanwhile Jokić and the Nuggets sit in eight place in the Western Conference at 17 and 15.
That's why the conversation on which player is better and depends on what question you ask. The answer to which player is more valuable to their team is Joel Embiid as without him the 76ers are 5 and 5 this season and the 76ers offense is almost stagnant without him to play through. The answer to which player is better however, is Nikola Jokić because of the skillset he brings to the court. He can do it all offensively and on the defensive end he may be subpar on ball, but uses his basketball IQ to be a solid off-ball defender
Jokić is the best center in the NBA, if not one of the best players in the league. Should the Nuggets start performing better and creep up the standings, then he will easily be in the MVP conversation. It's possible that at the end of the season that the MVP race could boil down to the two centers, a feat almost unthought-of in the modern NBA. However, with how they are both playing it should be no surprise. The league is sure to see these two dominate for a long time to come.