I mulled over what the first post of Hoop Dimes should be for a bit. Okay, for more than a bit. I was clearly overthinking this because I eventually brought on a raging headache that was attacking me like I owed it money. After settling my debt with some acetaminophen, I finally had a "Eureka!" moment.
Allow me to bring you into my thought process here.
This thing that you are laying your eyes upon right now is a brand spanking new NBA-centric internet destination! Or as most people would probably call it – just another blog, blah, blah. Yes, while this is true, Hoop Dimes is also a newsletter hoping to make it easier for you to read some opinions on this beautiful sport that we love.
(Puts on marketing cap). So, if you dig this premiere post, why don't you go ahead and type in your email address in that box at the top of the right sidebar to have some frequency of a combination of words magically appear in your inbox. C'mon, you know you'll want to! You can also show us some love here, here, and/or here. (Throws marketing cap into the corner with some dirty laundry and empty pork rind bags).
As it always is during the NBA season, there's lots to talk about. The Scary Hours crew in Brooklyn, Joel Embiid's case for MVP, the New York Knicks not actually sucking – let me say it again – the New York Knicks not actually sucking, and a whole plethora of other things going down around the Association. But, this being the first post ever in Hoop Dimes history, I wanted it to be somewhat evergreen and historical in nature, really freakin' cool, and a post to go back to ten years from now where there is tangible proof that I'm an idiot and know nothing about the NBA!
Okay, less of that last thing, but you never know how this will play out.
So, presented below are my way too early predictions of who the next NBA legends will be. I'm talking the level of a LeBron James (maybe), an ageless wonder on the court; Kevin Durant, a slim bucket, but a bucket nonetheless; Steph Curry, a Jedi of a shooter; and all of those other players that make us get up off our seats in the glee of victory or pain of defeat.
A parameter for selection other than being really good at basketball – at the time of this writing, players must be 23 years old or younger (23 seemed like an appropriate number, considering). Statistics shown are career averages as of the time of this writing. Only 10 players will be noted.
The following players will not be ranked numerically, but placed alphabetically, and all will have a designation of GOAT-level (either overall or at his respective position; think LBJ, Michael Jordan, Kobe Bryant), BAP-level (Best Among Peers; think Patrick Ewing, Dirk Nowitzki, Chris Paul), or SneFE-level (Sneaky F*ckin' Excellent; think John Stockton, Tim Duncan, Ray Allen). The last designation is more about a revelatory moment of "I knew he was good, but THAT good?" and proof again that men lie, women lie, numbers don't.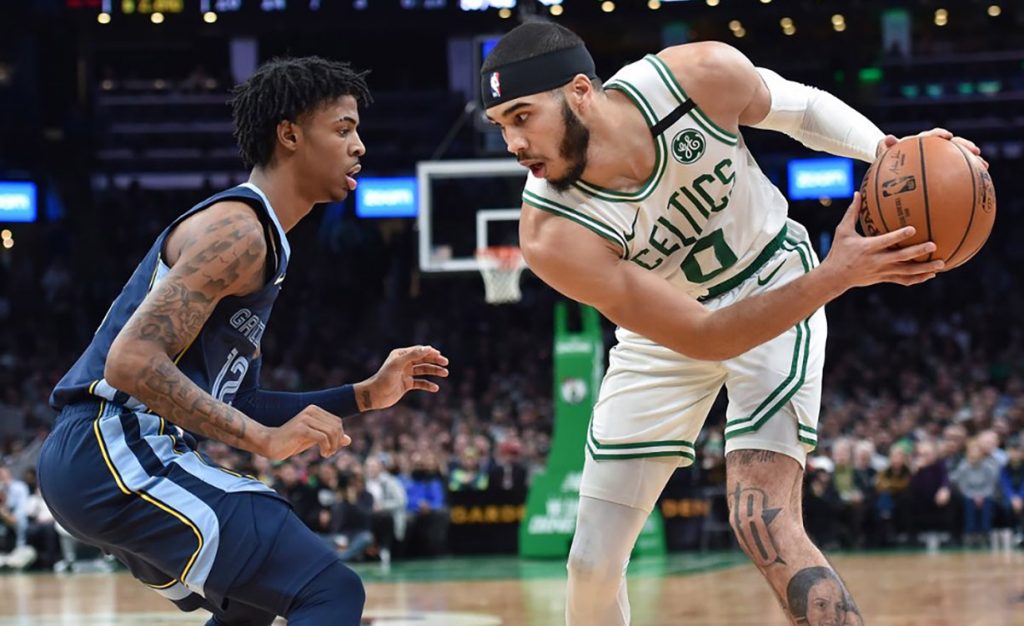 Bam Adebayo, PF/C, Miami Heat | 23 years old | 19.0 PER | SneFE
11.7 points, 7.9 rebounds, 3.3 assists, 55.5 FG%, 73.7 FT%, 26.6 MPG
Adebayo is a jack of all trades on the hardwood, able to score, board, facilitate the offense, and lock up opposing offensive players with his defense. Coming out of Kentucky as a freshman, there wasn't much faith in Bam being more than a defensive-minded big man lacking skill and the ability to score. Well, that has gone all out the window, huh? Even as a rookie, he was an above-average player with a 15.7 PER, and all he needed was some burn in order to show out. After his second season, the departure of Hassan Whiteside set Bam up well to breakout his third season. In his fourth season, currently, Bam is basically a 20/10/5 player with an outstanding 22.1 PER. Take that 2017 NBA Mock Draft analysts!
LaMelo Ball, PG, Charlotte Hornets | 19 years old | 18.3 PER | BAP
15.6 points, 6.0 rebounds, 6.4 assists, 2.0 3PM, 1.6 steals, 44.4 FG%, 80.2 FT%, 28.9 MPG
What the heck? A rookie on this list? Yes, a goddamn rookie on this list! But, this is no ordinary rookie as Ball has been in the spotlight since the beginning of his high school career. Everyone remembers his pointing and half-court while bringing the ball up and then hitting from that spot, right? Then came his journey chronicled on Ball in the Family, where he played overseas in Europe, came back to play in high school, and then ended up playing in Australia. From there, he became the third overall pick of this last NBA Draft and is the leader for Rookie of the Year honors. LaMelo on the court is a must-watch, and he's amped up Charlotte's team and its fans. If there's any rookie to tout and predict greatness for, it's Young Melo.
Luka Doncic, PG/SG, Dallas Mavericks | 22 years old | 23.9 PER | GOAT
25.4 points, 8.5 rebounds, 7.6 assists, 2.6 3PM, 45.2 FG%, 74.1 FT%, 33.3 MPG
Sure, there was some initial doubt about how good Doncic could really be coming from Europe, even though he's been playing against pros from a young age and excelling. It's only natural to be wary, but all fears were allayed once Luka put on that Mavs jersey. He was the NBA Rookie of the Year, and as much as he succeeded then (21.2 points, 7.8 rebounds, 6.0 assists), last season he did even better. He was fourth in MVP voting, was an All-NBA first teamer, and became a bonafide triple-dub threat, averaging 28.8 points, 9.4 boards, and 8.8 dimes with an incredible 27.6 PER. He's averaging similar numbers this season, and just made his second NBA All-Star team in just three years. At this point, the real question about Luka is, just how much better can he get? To earn GOAT status, all he really needs to do is be consistent, and while it's a small sample size, there's no indication that Doncic won't be so. Luka Legend, indeed.
De'Aaron Fox, PG, Sacramento Kings | 23 years old | 17.0 PER | SneFE
17.2 points, 3.4 rebounds, 6.4 assists, 1.1 3PM, 1.3 steals, 45.4 FG%, 71.0 FT%, 30.9 MPG
There has to be East Coast bias when it comes to Fox because the lightning-quick point guard can get the job done, and should be mentioned among the top points in the A. Of course, it doesn't really help playing for the hapless Kings, who have solid talent, but lack direction as a franchise. Fox has increased his scoring, season after season, from his rookie year to his current fourth year in the league: 11.6 to 17.3 to 21.1 to 23.2. He's doing what all the top players at his position do – score. But, he's not getting enough love. I got you, Swipa!
Shai Gilgeous-Alexander, PG/SG, Oklahoma City Thunder | 22 years old | 16.9 PER | SneFE
16.1 points, 4.4 rebounds, 3.8 assists, 1.1 3PM, 1.1 steals, 48.1 FG%, 80.4 FT%, 30.9 MPG
Gilgeous-Alexander was an All-Rookie performer two years ago when he played with the Los Angeles Clippers, lacing them up as a starter for most of the season. There were flashes that he could be special, but it didn't become a consistent shine until he was traded after his rookie season when he joined the Thunder and teamed up with Chris Paul, learning from one of the NBA's best, the Point God himself. SGA averaged 19 points and owned a 17.7 PER (up from 13.4 the previous season) that season. Then CP3 was traded last offseason and the Thunder basically gave the team to Gilgeous-Alexander. This season, his third, he's averaging 23.5 points while shooting 50/40/80 percent from the floor, three land, and the charity stripe with a 22.3 PER. The team is young, but armed with a ton of draft capital, which they can convert to speed up their ascension, which SGA will be at the heart of.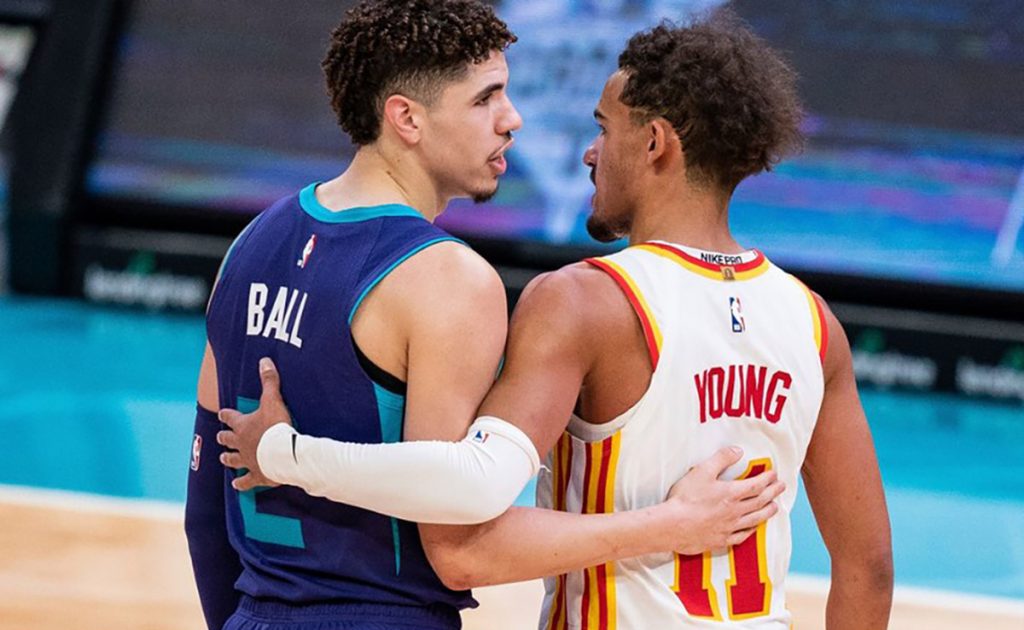 Brandon Ingram, SF/PF, New Orleans Pelicans | 23 years old | 14.4 PER | SneFE
17.3 points, 5.1 rebounds, 3.4 assists, 1.3 3PM, 46.1 FG%, 74.5 FT%, 32.5 MPG
Don't let the career numbers above mess you up. Ingram's first three seasons with the Los Angeles Lakers were full of expectations that couldn't be met because of circumstance until that final season with LA. And for that evolution what did Ingram get? Traded as part of a package for Anthony Davis. It was a blessing in disguise as Ingram's game and demeanor became more free and he could just play. Last year, in his first season with his new team, the New Orleans Pelicans, Ingram won the Most Improved Player award averaging 23.8 points, 6.1 rebounds, and 4.2 assists and an 18.8 PER. This season, his fifth in the league, Ingram is averaging similar numbers, while also becoming more efficient. While he isn't the main focus of the Pels thanks to Zion Williamson, Ingram is still just doing his thing and thriving.
Ja Morant, PG, Memphis Grizzlies| 21 years old | 17.9 PER | BAP
18.4 points, 3.7 rebounds, 7.4 assists, 47.1 FG%, 77.7 FT%, 30.9 MPG
Morant was last season's Rookie of the Year, and even though Zion Williamson made a late push for the award once he got healthy, everyone knows that Morant earned it. While he was the underdog relative to Zion in their draft class, Ja seems to thrive in that role, as was seen during his last year at Murray State. If there's one word to describe Morant, it's "dog" because of his mentality, ferocity, and fearlessness on the court. How many point guards look forward to cramming it on taller opponents and actually do it? Not too many have Ja's verticality and athleticism. If he can ever hit consistently from three, Morant would be unstoppable. Considering his age, and his seeming will to dominate, expect that to come soon across NBA arenas. And, unless you're a Grizzlies or Ja fan, you will absolutely hate it.
Jayson Tatum, SF/PF, Boston Celtics | 23 years old | 17.2 PER | BAP
18.3 points, 6.1 rebounds, 2.5 assists, 1.9 3PM, 1.2 steals, 45.4 FG%, 83.4 FT%, 32.3 MPG
It's amazing to think that Tatum is in his fourth season and only just turned 23 very recently because it seems like he's been around for a while now. It's probably because he's accomplished so much already – two-time NBA All-Star and All-NBA last season, as well as making the playoffs every year he's been in the league. His rise as one of the best in the league happened relative quickly, especially considering the talent of his teammates during his time in Beantown – Jaylen Brown, primarily, Kyrie Irving, Kemba Walker, Gordon Hayward, Al Horford, and Marcus Smart. The riches had to be spread! This season, Tatum has leveled up again, averaging career-highs in points (25.1), rebounds (7.0; same as last season), and assists (4.4) with a 20.0 PER. He and his side-step jumper should continue to flourish in the years ahead.
Zion Williamson, PF, New Orleans Pelicans | 20 years old | 25.6 PER | GOAT
24.3 points, 6.8 rebounds, 2.9 assists, 60.3 FG%, 67.1 FT%, 30.9 MPG
While the abovementioned LaMelo Ball was surrounded by hype since high school, it wasn't anything close to the attention that Williamson and his high-flying, thunderous, windmill, cocked back, rim wrecking dunks received. He was a social media sensation with his videos garnering millions of views, and a basketball icon was born. Of course, Zion was blanketed in hyperbole, but everything he was doing on court validated it. He was a no-brainer first overall pick and has been causing damage in his two seasons in the A thus far. The key to his greatness will be his health, both in general, and for the sake of his knees, a common suggestion since Williamson entered the league. With the advancements in sports science, and his own performance and results, GOAT status should be earned by the time Zion decides to be a mere mortal and hang up his kicks.
Trae Young, PG, Atlanta Hawks | 22 years old | 20.7 PER | BAP
24.2 points, 4.0 rebounds, 8.8 assists, 2.5 3PM, 42.8 FG%, 85.4 FT%, 33.2 MPG
Young will forever be connected to Luka Doncic because they were basically traded for each other on draft night. At this point, Doncic is the better player, and as you can tell from his above designation, I believe Luka will end better too. But, it won't be by a ton. Trae is one of the league's most lethal scorers, however much people want to say it's because of volume. Okay, but look at his PER. Clearly he is doing something right. And Young not only scores, but he also drop dimes at a high rate. He's one of the game's headier players and while he may fall back to Luka, Young certainly holds up on his own.
There's the ten and Hoop Dimes first ever post. If you dug that, go ahead and Subscribe to the newsletter, which will likely be weekly to start. Follow our socials at Facebook, Twitter, and/or Instagram, so you'll know when a new post goes up. And, of course, tell a friend that also digs the NBA! Thanks for giving us a chance and for letting us drop the assist with our NBA opinions!