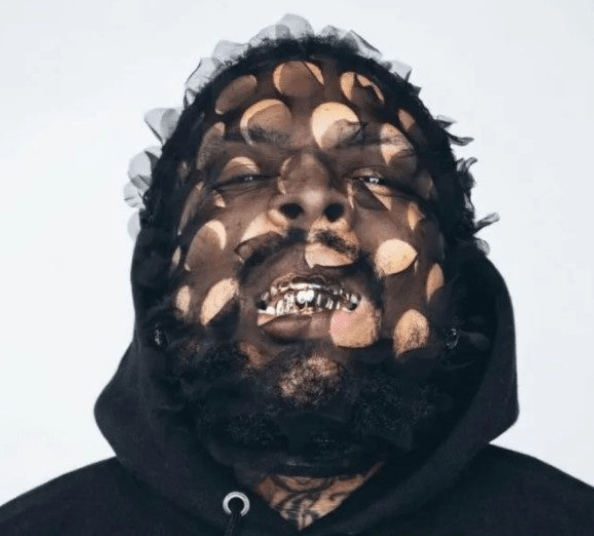 Buffalo's own Westside Gunn, founder of Griselda Records, is back with his first project of 2021, Hitler Wears Hermes 8: Sincerely Adolf. Even though this is Gunn's first release this year, he has kept himself busy regardless. From executive producing Mach-Hommy's breakthrough project Pray for Haiti, to appearing on Kanye West's Donda with his brother Conway the Machine, Gunn has good reason for taking an unusually long break between projects. The conclusion to the iconic Hitler Wears Hermes mixtape series, HWH8 is a double album that Gunn broke into two separate releases. Side A came out on August 27th, and Side B will follow on September 3rd.
When looking at the tracklist for HWH8, the first thing that pops out is the vast amount of features littered throughout this mixtape. A whopping 16 features are on HWH8, and while the usual Griselda members are there (Benny the Butcher, Conway the Machine twice, Boldy James twice, and Mach-Hommy), Gunn branches out a bit, and brings some rap legends and underground artists into the fold. Jadakiss of THE LOX appears, along with Sauce Walka and new Griselda signee Rome Streetz. Stove God Cooks shows up FIVE… yes, you read that right… FIVE times throughout the project, and Southern rap legend Lil Wayne adds to his strong 2021 feature run with a standout verse on "Bash money".
Even with all of these guests, this is still very clearly a Westside Gunn project. After an intro instrumental and some words from AA Rashid, Gunn's trademark "AYO" marks the beginning of the album's first song, "Mariota", where Gunn and Stove God Cooks spit over a heavenly vocal sample. While Gunn isn't the most technical member of Griselda, we still find some of his trademark drug and wrestling references sprinkled all over HWH8, like his ode to the former Oregon quarterback, Marcus Mariota, with the line, "Runnin' from cops like Mariota throwing baking soda." Another prime example of this is on the Mach-Hommy assisted track, "Margiela Split Toes", where Gunn raps, "Suplex the K like Shane Douglas, brain busters, you can't muster."
While the whole of Side A is filled with strong feature artists and Gunn rapping over the usual luscious yet grimy Griselda beats, two tracks that stood out to me were "Bash money" and "Claires Back". On "Bash money", piano notes appear sparsely on top of an ominous-sounding Denny Laflare beat, which allow Gunn and guest Lil Wayne to rap just like we expect from them. Gunn delivers two short but braggadocio-filled verses with his usual ear-pleasing ad-libs ringing throughout the background, and Lil Wayne calmly spits quotable lines like "These funny cats'll Garfield you" in yet another lyrically potent feature verse from a rap legend. After "Bash money" ends, the head-nodding drum pattern of "Claires Back" begins, where we see Gunn spit one of his longer verses on HWH8, which including a prompt to Kanye West, saying, "We need to have Sunday Service in this ho." Following a brief wrestling commentary interlude, the beat switches to a menacing drumless instrumental, and lyrically proficient verses from Conway and Benny finish out the strongest two-track run on this project.
Side A of HWH8 is much like the previous seven installments of the series, filled to the brim with Westside Gunn ad-libs, wrestling commentary samples, filthy beats, and rap verses full of pop culture references. However, there are a couple of things that could elevate this project even further for me. One thing would be some Gunn solo songs. Every song that features rapping has a feature on it, and while all of these features range from good to spectacular, some of my favorite Gunn songs are ones that allow him to display his own strengths by himself and rap multiple verses. Another thing is the lack of great songs. While I found every song on Side A enjoyable, it felt like only a few tracks (the aforementioned "Bash money", "Claires Back", and "Peri Peri") were truly great, and that prevents it from reaching the same heights of classic Gunn projects like Pray for Paris, Flygod, and HWH7, just to name a few.
Regardless of my minor complaints, Westside Gunn's latest installment in the Hitler Wears Hermes series is another really good project, with standout feature performances surrounded by Gunn's high-pitched flow, all placed over some expertly selected beats, and countless "BOOM-BOOM-BOOM-BOOM" ad-libs from the Griselda Records founder. I would give this record an 8.5/10, with a few things holding it back from being a top-tier Gunn record. This is another well put together release from the Griselda crew this year, along with records like Bo Jackson by Boldy James and The Alchemist, or Pray for Haiti by Mach-Hommy. If you're a fan of Westside Gunn and the Griselda crew, this is a great ending to the HWH series, so check it out, and be sure to keep your eyes peeled for Side B releasing on Friday.