2017 March Madness – Bracketology Update #7
Alright friends, we're on the final leg of the race to March Madness. It's Championship Week, and that means you should be sure to check back right here on Hardwood and Hollywood every day until the NCAA Tournament Field is announced for daily Bracketology updates!
Conference Championship Games 
Patriot League Championship – Bucknell vs. Lehigh
Other Key Games 
ACC 2nd Round (12 pm, ESPN) – Miami vs. Syracuse
ACC 2nd Round (2 pm, ESPN) – Clemson vs. Duke
ACC 2nd Round (7 pm, ESPN2) – Wake Forest vs. Virginia Tech
ACC 2nd Round (9 pm, ESPN2) – Pittsburgh vs. Virginia
PAC-12 1st Round (5:30 pm, PAC-12 Network) – Oregon State vs. California
PAC-12 1st Round (11:30 pm, PAC-12 Network) – Washington vs. USC
Big 12 1st Round (7 pm, ESPNU) – Oklahoma vs. TCU
Big 12 1st Round (9 pm, ESPNU) – Texas vs. Texas Tech
Big East 1st Round (9:30 pm, FS1) – DePaul vs. Xavier
#1 Seeds: Kansas (Midwest), Gonzaga (West), Villanova (East), North Carolina (South)
Last Four Byes: Michigan State, Syracuse, Seton Hall, Xavier
Last Four In: Wake Forest, Vanderbilt, Providence, Illinois State
First Four Out: Rhode Island, Kansas State, California, Iowa
Next Four Out: Houston, Georgia Tech, Illinois, Monmouth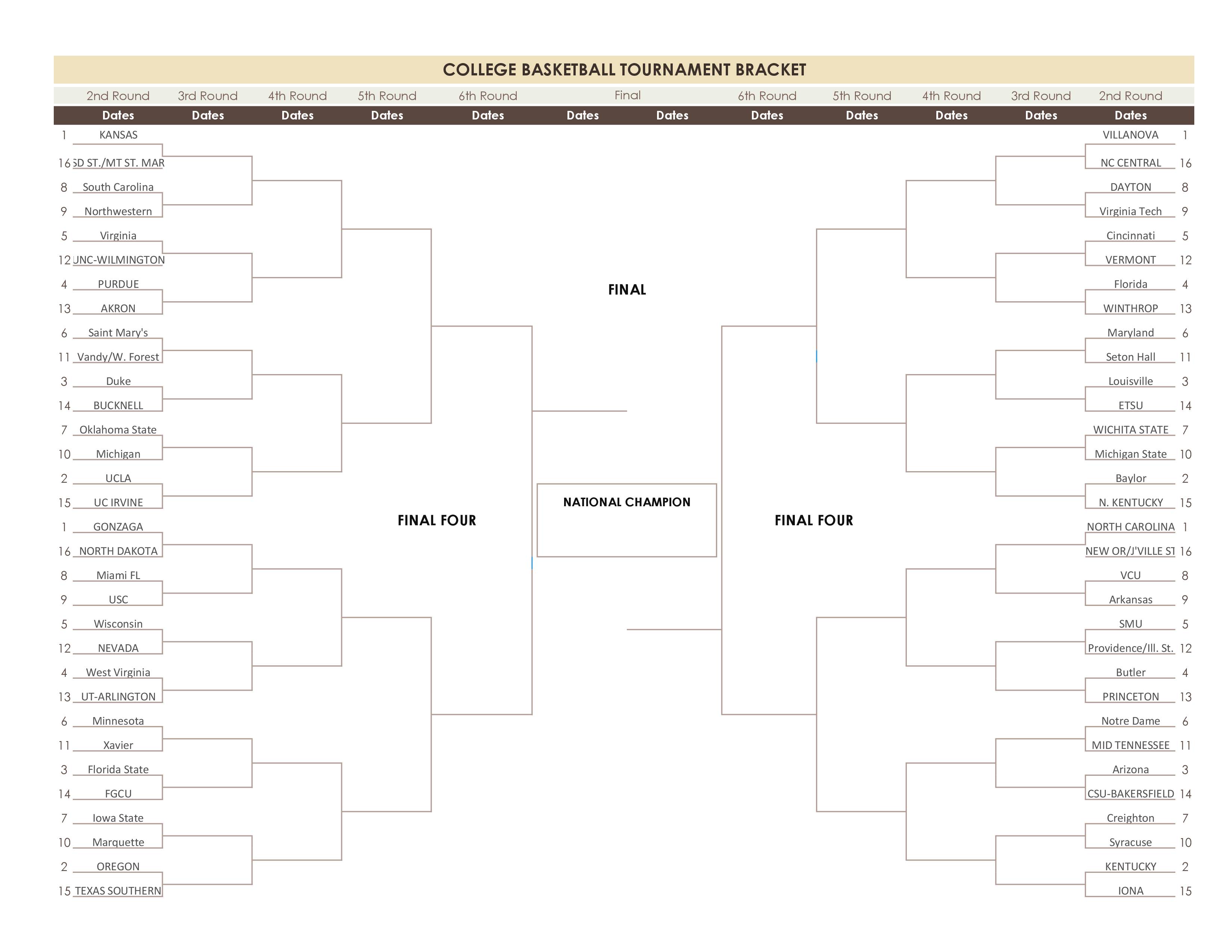 The following two tabs change content below.
I'm a wanna-be NBA historian, aspiring Bracketologist, and the greatest racket sport player you'll ever meet. I write and talk about the NBA, NFL, College Basketball and any relevant pop culture topics. My parents taught me never to talk to strangers, but if you ever want to engage in a friendly sports debate, you can follow or harass me on Twitter @SonnyCG.
Latest posts by Sonny Giuliano (see all)