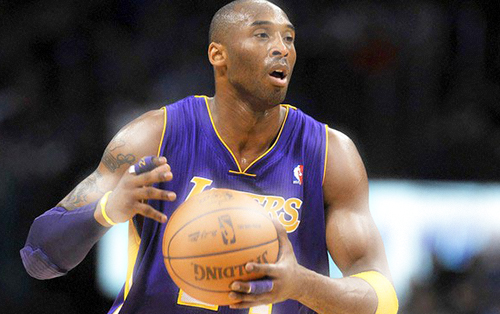 When news leaked last week of Kobe Bryant's aggressive pitch to Dwight Howard, Dwight's decision to depart became a foregone conclusion. Rather than coddling the oddly needy center, reassuring Howard that he was a very special boy and deserved nothing but candy and kisses, Kobe played hardball, insisting that the big man needed to learn to be a champion, that he was not yet ready to grab his first phantom ring. Kobe would teach Dwight, show him the way, much like Phil Jackson (by bench) and Michael Jordan (by phone) educated Bryant in his early seasons.
After Howard confirmed his takeoff for the Houston Rockets, the Los Angeles Lakers fanbase could have scapegoated Kobe and blame his arrogance for our collective loss; instead, we shook our heads and chuckled, like the proud parents of a furniture-mauling pitbull. The most ruthless, cutthroat, do-any-and-every-thing-to-win player of his generation refused to compromise his stubborn pride for a sales call? Next you'll tell me Shaquille O'Neal acted a fool or Dwyane Wade delivered a cheap shot.
We've known for a while that Dwight does not share Kobe's killer instinct, but this cast the notion in concrete. Sure, the Rockets offer him a better opportunity to win in the future, but would you really bet against a Black Mamba with its back against the wall, fueled by the driving desperation of soon and certain death? Talking to the LA Times after the decision, Howard claimed he didn't need the instruction as "[he's] in the NBA" and "that's winning" in itself. While he's not entirely wrong, that's hardly the attitude or the hunger of a champion, but more the glazed self-satisfaction of a bench warmer with an inflated contract. Despite his consuming desire for the spotlight, Howard may never develop the edge to fully merit it.
But enough Dwight-bashing for one column. Call me bitter, frightened for the future even, but in the end, if it came down to Kobe Bryant compromising his greatness to make Howard stay, I'm cool with the outcome. More banners in Staples Center is always the goal, just not at the cost of undermining the fiercest competitor Los Angeles has ever seen.
What's next for the Mamba? While snickers from the peanut gallery insist the Lakers should tank for the prospect of a higher draft pick, the likelihood of Kobe slacking off enough to let that happen is about the same as Joey Crawford calling a straight game. Bryant is already proclaiming that he'll be suited up for opening day, which is an insane goal considering the torn Achilles he suffered only two months ago. Over on Twitter, Kobe's new favorite court, he signaled his desire not to compete for a sixth ring, but a seventh, which was either an exercise in uptempo denial or near blinding faith. If he can get back to top form, it's a possibility, but at his advanced age and saddled with a litany of recent injuries, that "if" looms rather large.
Kobe's miraculous recovery notwithstanding, there is still the clear and present need for a more capable support network. With Pau Gasol back in his natural role at center, Steve Nash presumably on the mend, and key role players, Jordan Hill, Jodie Meeks and Steve Blake returning, Kobe only needs one or two solid, accompanying pieces to field a playoff-bound team.
What are Mitch Kupchak's post-Dwight moves so far? Our marquee free agent acquisition – instead of re-signing Earl Clark, wooing Andre Igoudala or bringing Matt Barnes back from the dark side – is Chis Kaman, a possibly redundant center best known for being a frightening ginger. All signs point to Metta World Peace receiving the business end of the amnesty axe, a sacrifice of short-term prospects for long-term financial freedom, namely avoiding the heavy-hitting mega luxury tax applied to four-time offenders. There will be more signings, possibly even a scenery shifting trade or two, but for the most part, these are your 2013-14 Los Angeles Lakers.
And after next season, when all contracts come off the books but Nash's? Anything is possible, even snagging LeBron James or Carmelo Anthony from their respective thrones. Still, these moves require the same sacrifice Kobe was unwilling to make this time around: ceding center stage to another, at least in part. As constructed, the Lakers have an outside shot at a decent playoff seed. Without additional assistance, another championship is damn near impossible.
Kobe's legacy will be decided by his (in)ability to shift his game to match reality, whether or not he can pull off an improbable third act and match, or even exceed, Michael Jordan's ring count. He will always be known as an eternal workhorse, as one of the greatest to play the game, but the next few years will decide just how high he lands on the totem pole.