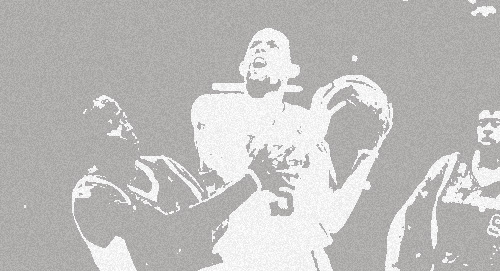 Next year might be a rough one for the Los Angeles Lakers. Without a freshly signed big-time free agent or a coach swap, there's every indication that the old Lake Show will have another middling season competing for a lesser playoff seed. For most franchises, that'd be just fine, but this is the Lakers and they still play in Los Angeles, a city that demands spectacle with every step. It doesn't matter that you won two in a row a few years ago. What have you done for us lately?
In the modern NBA, Lakers fans are by far the most spoiled fanbase. With two decades of dominance over the last three, with the only bleak period being the mid-90s when our best players were Nick Van Exel, Vlade Divac and Eddie Jones, an early playoff exit is the exception, and title-contending the rule. Whereas the Milwaukee Bucks or Minnesota Timberwolves would kill for a Conference Finals appearance, unless the Lakers bring home a ring, we mark the season down as a failure.
This upcoming season, the only way to appease the public, to keep the masses at bay through storming mediocrity, is through nostalgic diversion, plain and simple. First, drumming Kobe Bryant's indomitable spirit and the projected renaissance of Pau Gasol and Steve Nash, Mitch Kupchak and the Buss brain trust made a series of moves tweaking our heart strings: Mark Madsen, fan favorite and legendary bench celebrator during the Shaq mini-dynasty, signed on as an assistant coach; Jordan Farmar, backup point guard for the first two NBA Finals appearances of the Gasol era, returned from Turkey to his hometown team; and Lamar Odom and Sasha Vujacic, strong contributors to the same squad, began talks with management towards rejoining the old gang.
Not to discount Chris Kaman, Nick Young and Wesley Johnson, because they will work well in the system and make fine Lakers, but in our darkest hour, past warriors will shine the greatest guiding light. Though we may not have the clearest or most satiating present, we will feast on visual reminders of our historic feats and use their remaining reservoirs of hope to dream a better day, a not so distant June that sees the Lakers in title contention once more.