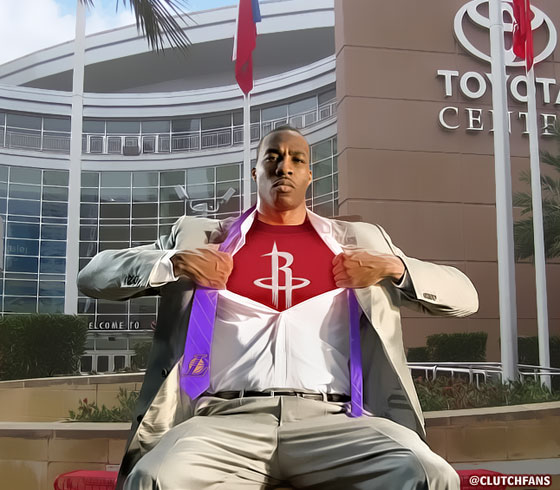 The BMF 3-on-3 is a weekly throwdown between three members of the Baller Mind Frame team answering three questions! Editor-in-Chief, Dennis Velasco, will moderate every week.
This week, in the inaugural edition, Eric DePriester and Dan Tria join DV to talk about acquisitions.
1) Which player(s) acquisition will work out the best next season?
DePriester: While many contenders fleshed out their already competitive rosters with big moves (Indiana Pacers, Golden State Warriors), no team saw a greater immediate upgrade than the Brooklyn Nets. In a trade with the Boston Celtics, they offloaded dead weights Gerald Wallace and Kris Humphries, receiving aging gladiators Paul Pierce, Kevin Garnett and (not quite the same caliber, but still) Jason Terry. Throw in Andray Blatche and the possibly kidnap-related signing of Andei Kirilenko and you have the makings of an actual championship contender for the first time in a decade. You're playing a lot of chips on aging and injury-prone warhorses, but this crew has enough to prove – collectively and individually – that I'm betting they'll become a worthy challenger to the Eastern Conference crown.
Tria: If the question asked wants to know what team will be transformed from non-factor to contender, then obviously Dwight Howard to the Houston Rockets wins, but that requires little analytical thought. The Rockets as presently constructed would struggle to beat Miami, and may have difficulty winning the West. The acquisition that can change the fortune of a team most profoundly is Larry Bird returning to run the Indiana Pacers. The Pacers fell to the Heat mostly because their bench couldn't match the consistent production of Miami's. Aside from Lance Stephenson, there's nary a player deserving of important minutes. Bird's shrewd acquisitions of Luis Scola and C.J. Watson add bench depth and provide a solid eight-man rotation for big playoff games Indiana will surely be involved in. Scola will provide big minutes off the bench and is my early favorite for NBA Sixth Man of the Year, while Watson and Stephenson add scoring depth. The big "if" for Indiana is Danny Granger. If Granger is healthy then the Pacers may have the deepest team in the NBA along with the size necessary to challenge the Miami Heat. Without Bird I doubt the Pacers enter the season with such intrigue.
Velasco: I'll admit to being subjective here as a fan of this team, but the Brooklyn Nets. Mind you, this question is specifically talking about next season and not anything passed that, so don't bring up the draft picks! Essentially, the Nets lose 30 points from the players traded and let go, while they get back 60 points from the players they've acquired. Last time I checked a +30 is a good thing in basketball, not so much a cholesterol reading at a yearly check-up, but you get what I'm saying. Numbers aside, both statistics and age (don't bring up the age!), the best part of this trade is the presence and leadership that both Kevin Garnett and Paul Pierce bring to the team – NBA champions and two first-ballot Basketball Hall of Famers. Add another Hall of Famer in Andrei Kirilenko (remember, it's the Basketball HOF and not the NBA HOF) who brings tough defense on the perimeter and the inside and likely choice to contain LeBron James and you have to diabolically rub your hands like an evil villian in an old James Bond movie thinking of the possibilities. An NBA All-Star at all five positions starting with a deep bench with Jason Terry, AK47, the re-signed Andray Blatche, rebounding fool in Reggie Evans and a solid facilitator in Shaun Livingston? Muahahahaha!
2) Which player(s) acquisition will not work out next season?
DePriester: You have to give Mark Cuban credit: he swung for the fences. He tried, with every last ounce of spirit, to land a marquee free agent and restore his once mighty Dallas Mavericks, pinning the franchise's latest hopes on Dwight Howard. He missed, dooming Dirk to spend the twilight of his career suffering on a borderline playoff team. Cuban managed to convince a few comrades to come join the cause, but Monta Ellis, Jose Calderon and Samuel Dalembert do not a contender make. I'm not predicting disaster for this squad – they'll remain competitive and give a few good scares to the upper tier of the West – but the current state of the Mavericks disappoints given their championship only two years ago. Barring an incredible twist of fate, if Dirk remains committed to Dallas, he will not win another ring, an unfitting end to a proven gunslinger's career.
Tria: Most teams have some plan when building a team, however, Joe Dumars appears to be targeting quasi-big names without considering the fit. Josh Smith is not going to give Detroit the star player performance needed to shepherd Andre Drummond and Greg Monroe, if anything he will constrict the floor spacing or be forced to settle for shots he can't make. Once he stops making shots his defensive prowess will wane, and the Pistons will be on the hook for too much money and too many years (in relative terms). Detroit needs a true 3 who can space the floor with shooting and slashing, Smith is a slasher but once his path to the hoop gets cut off by apt defenders or the presence of Drummond and Monroe it's a fait accompli to start jacking up shots. Combine that with Smith's historic streakiness and inability to effectively co-exist with Al Horford (the most underrated player in the game), and I just don't see how Detroit doesn't regret this signing. On a positive note, Brandon Jennings has the potential to thrive in Motown.
Velasco: I can't definitively say this situation won't work out, but I'm going to say Dwight Howard going to the Houston Rockets. What?! This isn't the Los Angeles Lakers we're talking about here, where there were grumbles of D12 being hesitant to join the squad (someone was/is scared of Kobe Bryant) previous to being sent there. This is the fun-loving, happy James Harden-led team that wooed Howard hard thanks to Chandler Parsons' constant texting. There's love there, maaaaaaan. True enough, but the small sample size of Howard playing with another star is looking bad right now. He just seems too fragile and needs some bowing down to his presence to keep happy. Harden, while seeming carefree, is an intense competitor and very business-like on the court. He's worked hard, starting from the bottom in a sense as he came off the pine with the Oklahoma City Thunder. Now that he's had a taste of being "el hombre," how much is he sincerely ready to share the title with a blatant attention-seeking, seeming weak-spirited, well, baby? I think the reason that Michael Jordan liked playing with and respected Scottie Pippen was because Pippen wanted to win almost as badly and was almost as focused. I only say "almost" because no one is on that Jordan level except maybe Kobe. That said, I just don't know how much Harden will respect Howard. I kind of liken it to Derek Jeter (it's all relative) when Alex Rodriguez joined the New York Yankees. Yeah, we can be playful when it's not game time and we're off the court, but when you're in a game, it's all business. I don't know if guys like A-Roid and Coward get that.
3) What was the most surprising acquisition of the offseason?
DePriester: Though I was taken aback by the Houston Rockets' power play for Dwight Howard, nothing shocks more than Donald Sterling giving up draft picks to pay big money to Doc Rivers. With Chris Paul packing his bags and ready to build a superteam with Dwight, the Los Angeles Clippers found opportunity in the Celtics' tanking bid and pried away one of the most respected coaches in the league. Suddenly, the step-child of Los Angeles became an attractive place to play, prompting Paul to sign a five-year extension and Rivers to sweet-talk J.J. Redick to join in on the fun along with Jared Dudley. When all signs pointed to the would be Clippers dynasty bottoming out and hitting full collapse, real-life Scrooge McDuck, Sterling, ponied up and gave his team the best chance they've had at a championship. Quite a turnaround for a man who once heckled his own starting point guard, Baron Davis, from courtside seats.
Tria: The most surprising summer acquisition is the Clippers procuring the services of Doc Rivers. Once the Celtics indicated their predilection for pursuing a rebuild and the Rivers to LA rumors commenced initially it seemed a smooth transaction. The starting and stopping of talks was unnerving; Danny Ainge is the ultimate wild card, it's perfectly conceivable that he would start the process to move Rivers and then abruptly halt with the intention of forcing Doc to serve out the remaining years of his contract or resign. Moreover, the initial rumored moves to get Rivers to LA were so appreciably beyond the realm of the collective bargaining agreement that David Stern had no choice but to squash those deals, no matter how well it would have worked out for both sides. Rivers eventually secured his release to Lob City, and the Celtics compromised on their megalomaniacal dreams of compensation. Perhaps the most surprising part of this acquisition is the Clippers, notably only having a championship level ability of screwing up a sure thing, made a proper deal to secure Rivers and thus securing Chris Paul.
Velasco: Josh Smith going to the Detroit Pistons. I understand that cap space and money are involved and I can't help but think that's the root of this acquisition. Greg Monroe is there, an efficient scorer and overall talent. Andre Drummond is there on the come-up, flashing some dominating potential during Summer League, which wasn't an anomaly. He just actually got some burn for a prolonged period of time on the hardwood. So, where exactly does J-Smoove fit? Surely, you can't expect him to play the three effectively, particularly on offense, could you? He creates zero spacing. If he finds that he can't get by his man, he'll simply chuck from the perimeter and he doesn't really do well from there. He's a great athlete and defender, but if you're going to maximize production with the current main cogs of a team, don't sign someone like Josh Smith if your team needs shooters to specifically make Monroe's job easier. To me, he's the star of the Pistons or at least should be. Then the Pistons signed Brandon Jennings and that made some sense to me because he should make both Drummond and Smith's ability to attack the rim more utilized. Then, of course, I just don't see many shots from Monroe, but a ton of bricks from Jennings and Smith. I'm not sure how the pieces will fit, but at least it's raw with some nice upside. Do I have faith in it? Possibly. Ask me during Christmas.