Making it to the NBA is a dream come true for the multitude of players who have graced the hardwood. The dream continues with those who have reached a high enough status to be awarded their own endorsed signature sneaker. Some of these shoes become instant hits and cult classics. Others, like the ones below, slightly miss that mark.
10. Grant Hill – Fila Grant Hill II
Design-wise these shoes weren't that bad. They made this list because of their supposedly subpar ankle support that contributed to ruining Grant Hill's stellar career. I played in a pair of these once—once. I twisted my ankle and was only playing junior varsity. Had Grant signed with Nike, his name might be floated into discussions regarding the NBA's greatest players.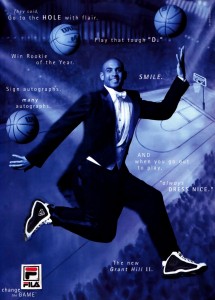 9. Latrell Sprewell – DaDa Sprewell Spinners
They spinning. No really, they were actually spinning. Latrell Sprewell was so excited about his spinning car rims that he wanted to bring spinners wherever he went, including the basketball court. Truthfully, if it weren't for the spinners these wouldn't be such a bad shoe.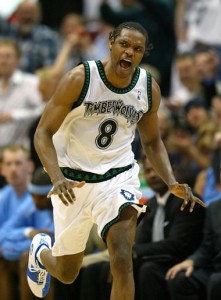 8. David Robinson – Nike Air Force 180 Pump
David Robinson made his name as a versatile player. He was quick and agile. Too bad his shoes weren't. As Reebok soaked up the Pump success, Nike tried to join in the craze. The end result was a clunky, inconvenient shoe that slowed down everything David Robinson represented. The idea was great, but the design left fans everywhere bound to the ground.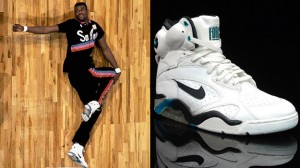 7. Dikembe Mutombo – Adidas Mutombo
I love kente cloth, but Dikembe "Mount" Mutombo's signature Adidas looked more like the illegitimate child of Toucan Sam and a rabid zebra. He's blocked so many shots in his career, but he definitely should have rejected this design with his patented finger wag. No no no.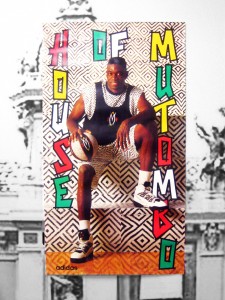 6. Chris Webber – DaDa Supreme CDubbz
Chris Webber had a Hall of Fame career. Unfortunately, his shoe choice was benchwarmer. Maybe he saw the success Michael Jordan had with his patent leather Air Jordan 11s and wanted to take it to the next level. He didn't quite make it.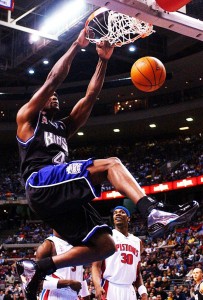 5. Gilbert Arenas – Adidas X Gilbert Arenas Gil II Zero
Agent Zero was, at one point, one of the hottest players in the league. The self proclaimed "Hibachi" cooked opposing guards, but maybe he should have tossed these shoes on the grill, too. He has the reputation of a jokester, which is further confirmed by this shoe choice.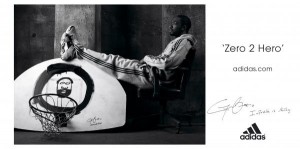 4. Ron Artest – Peak Artest
When the "Zen Master" Phil Jackson says your shoes look like concrete boots, you should probably make a change. Before he became Metta World Peace, Ron Artest was wearing China-based Peak. Phil did give some credit to the shoes—saying they made Ron Ron slower and were the cause of his Planter Fasciitis. When Phil speaks, you listen.
3. Clyde "The Glide" Drexler – Skywalker KangaROOS
Drexler could have a legitimate claim as the best shooting guard ever if not for a certain number 23. Before Clyde signed his signature deal with Avia, he wore a pair of bright red ROOS. I guess he needed the little side pocket for his travel necessities as he glided through the air to the basket.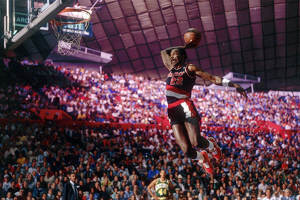 2. Stephon Marbury – Starbury I
I commend Stephon for his crusade to bring an affordable basketball shoe to his adoring fans. But a $15 shoe doesn't have to look like a $15 shoe. Regardless, hats off to Stephon Marbury.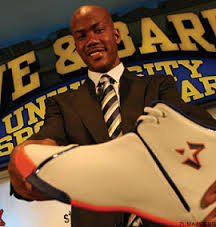 1. Kobe Bryant – Adidas The Kobe
Kobe Bryant has reached success after success after success and his line of Nike shoes are some of the most popular around. But some may not remember the not-so-successful Adidas. I'm a big fan of the classic shell toe, but on these kicks it looked like an actual turtle. Kobe's game has evolved to elite status over the years, and luckily for him so has his footwear.