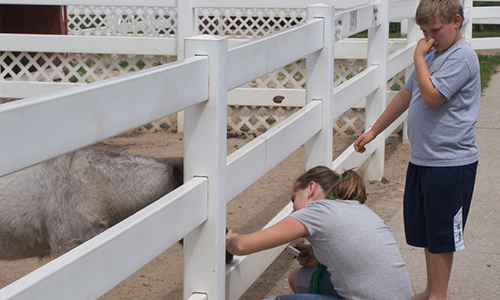 We here at BMF know that top 10 lists are among the easiest ways to start controversy, so in order to avoid any unpleasantness or—gasp—audience engagement, we made a list based solely on indisputable stats, measuring the association's top 10 foulers based on their personal-fouls-per-48-minutes tally.
You're questioning whether that's the best way to go about it, aren't you. Stop that. What is it about you that compels this overwhelming urge to always take the contrarian point of view? If only you could apply this dedication to your professional life, or better yet, your personal life. Then you wouldn't have to waste time getting mad about sports articles that, frankly, the author might not have thought out as much as you're giving him credit for.
What was I talking about again? Ah, yes, the fouls. Here are the league's top 10 foul guys, who earned this dubious honor based on the trusty, previously alluded to, PFP48M stat.
10. Lamar Odom, PF – 6.4 PFP48M
We should have seen the warning signs earlier. In retrospect, Lamar's 6.4 fouls per was clearly a cry for help. It's a shame that Lamar couldn't exercise his demons by getting whistles, because it was sad seeing him go down the inevitable path from late night Skittle abuser to crack addict. We wish Lamar nothing but the best both on and off the court, but if he wishes to return to his peak in the former category, he should maybe consider cutting back on the body checks.
9/8. TIE Marreese Speights, PF & Kosta Koufos, C – 6.5 PFP48M
There hasn't been a tie this controversial since the 2002 MLB All-Star Game. Marreese's foul habit was perhaps the most justified, considering he'd just signed a two-year deal with the Memphis Grizzlies, only to be traded to the Cleveland Cavaliers a few months later. Then again, Koufos is a floppy, most lumbering Koufos, so what did we expect to happen when he was told to guard a basketball hoop? Koufos' foul tendencies were unwittingly to the delight of NBA fans, as they created minutes for that "innovator of the self,"  JaVale McGee.
7. Derrick Favors, PF – 6.6 PFP48M
Banished to Utah in the blockbuster that sent Deron Williams to the then-New Jersey Nets, it's easy to see why Favors lashed out with overly physical play. He only gets 23 minutes a game for a non-contender, and while his stats clearly aren't setting the world on fire at nine points and seven rebounds a game, they aren't exactly a Spooky Mormon Hell Dream either. Regardless of how you rank him, Favors is going to need to learn to keep his hands to himself if he wants to stay in the game and, you know, get better.
6/5. TIE Meyers Leonard, C & Festus Ezeli, C – 6.7 PFP48M
These names are just not conducive to personal happiness, so the foul trouble explains itself. Meyers Leonard suffers from a classic case of maternal resentment, never forgiving his mom for mixing up his first and last names on his birth certificate. As such, he projects the traits of his mother onto his opponents, doing to them what he could never do to the real thing. As for Festus, imagine if you had to live up to having such a fun, party animal-like name. People have unfair, unrealistic and excessively festive expectations from Ezeli, and that could wear on anybody's nerves eventually. I'm here if you ever want to talk, you guys.
4. Draymond Green, SF – 7.2 PFP48M
Take a deep breath. We are about to cross the seven-foul threshold. Only a select few have made it to this point, so Draymond, we salute you.
Author's Note: If you plan on congratulating DG personally, make sure not to mention anything about "Breaking Bad." He's just starting Season 1, so please, some discretion.
3/2. TIE Ian Mahinmi, C & Greg Stiemsma, C – 7.3 PFP48M
You may notice a correlation between being tall and fouling a lot. This is the conventional wisdom. I myself have a far more intricate and nuanced theory regarding excessive consonant build-up in a surname's midsection. I won't get into the semantics, but rest assured, if I were to explain myself, it would be way over your dense and likely oversized head. Go watch this video of a monkey with a hat instead.
1. Greg Smith, PF – 7.6 PFP48M
Slow clap. Not only is Greg Smith the No. 1 player on our list,  he also has the distinction of being the only person in the top 10 not to record a single technical or flagrant foul. It just goes to show how far a focused mind with a singular purpose can take you. Way to go, Greg!
Photo courtesy of a200/a77Wells/Flickr