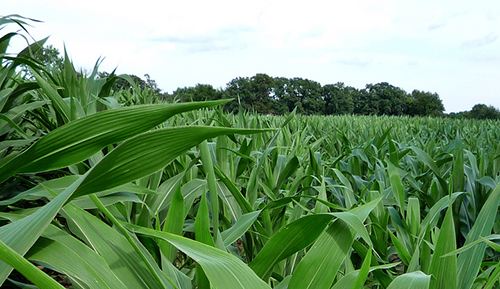 Whereupon an NBA free-agent fan sets about selecting a team to root for during the 2013-14 NBA season.
To reiterate: Loyalty in the context of sports fandom is a brutally thankless quality. American professional basketball is a stone-cold business, a fact any player on the trade block is eager to recite, and yet the emotional engagement of fans runs deep. A lifetime of this wretched lopsidedness has driven the search for a new team, every year, one that for the moment represents some of those sports-related values we were all raised to believe were important. It's time to take the process back. No more loyalty to a brand.
The NBA Fandom Games, over the span of three months and more than 20,000 words, have left us with four teams, only one of whom will be victorious on the eve of this new NBA season.
Brooklyn Nets. Indiana Pacers. New Orleans Pelicans. San Antonio Spurs.
While at different stages of implementation, working with drastically different resources, and likely to experience considerably different outcomes, all four remaining franchises have demonstrated an admirable commitment to winning. They belong to their fans, for all intents and purposes, and while other franchises strip their rosters bare for improved lottery odds, bail on aging veterans, or take careful and uninspired steps so as to avert criticism, these four organizations have put themselves on the line to win, warranting the unbound passion and devotion that characterizes the modern sports fan.
Having survived this gauntlet, these four teams are largely unassailable, truly virtuous representations of competition and sport. At this stage it's nearly impossible to eliminate one at a time. So rather than fish for reasons three can't win (an original draft had the Pelicans eliminated based on their corporate-friendly, consensus-mangled new uniforms), let's instead declare the winner outright, replacing denunciation with celebration and praise:
The Indiana Pacers are the winners of the 2013 NBA Fandom Games.
The current iteration of the Indiana Pacers represents basketball's most nourishing fan experience for the upcoming season. This is not a particularly high-priced roster, nor is it some temporary coalition of transient mercenaries, but rather a hard-earned assembly of largely homegrown talent that has evolved together and will largely remain together for the foreseeable future. Amassed under the guidance of one of the game's most fabled figures, Larry Bird's Indiana Pacers are passionate, gritty and proficient, a starless and formidable coalition who just by virtue of their existence reward the experience of fandom.
This roster's composition is some sort of perfect cosmic reward for a part of the country where basketball just means a bit more than it does everywhere else. At the heart is point guard George Hill, to many teams a competent two-way guard but here arguably the centerpiece, a player born and raised in Indianapolis, where he stayed to play his college ball. The trade that brought Hill back to Indiana in 2011 was one of the most high-profile moves of recent years, sending San Antonio Spurs coach Gregg Popovich's favorite player back home to lead the Pacers both on and off the court.
Starters Paul George, Roy Hibbert and Lance Stephenson were all disputed draft selections that may have flamed out elsewhere but have found a home in Indiana and have thrived. David West has led a more nomadic professional career than his aboriginal counterparts but is the perfect combination of humility and fight to properly embody Pacers basketball. The bench is retooled and gifted. This is a rich era of Indiana Pacers basketball.
The Pacers take on a particularly noble role in the landscape of the Eastern Conference. If the Miami Heat are the reigning kings from South Beach due to be dethroned, the New York Knicks the graceless use of money and celebrity, the Nets the slightly more tactful use of similar resources, and the Chicago Bulls grit and resiliency embattled by inner turmoil, then the Pacers are the small-town family business, making up for the opulence and splendor of their foes with hard work and tenacity.
Other teams will certainly score more points and supply greater highlights, and there are fair arguments to be made for the Nets, Pelicans, Spurs, and others. But in the years since the disintegration of the last great Pacers squad, yielded by the Malice at the Palace and temporarily shattering the reputation of the franchise, the Indiana Pacers have struggled to regain traction and reward their fans with an experience worthy of Indiana basketball. Now, in 2013, they've found it.
Having battled the Heat to seven games in the Eastern Conference Finals, returned their starters, and retooled their bench, the Indiana Pacers are on a righteous path to basketball salvation in 2014. This will be an experience most worthy of a fan's experience. It'll be a thrill to be a part of it.
To read about the other teams that were eliminated in the NBA Fandom Games, click here!
Photo courtesy of Jessica "The Hun" Reeder/Flickr