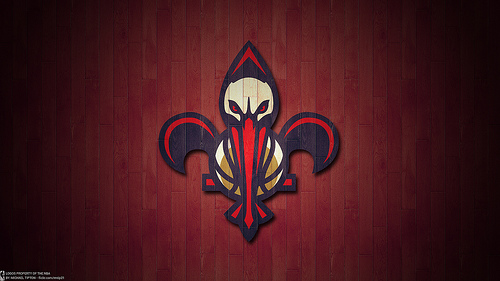 Opening the season with a back-to-back is a daunting task. Just ask the Indiana Pacers, who plodded through the first half against the New Orleans Pelicans on Wednesday as if they were Nemo and Dory and the Pelicans were sitting on the dinghy waiting for dinner.
Facing a 16-point halftime deficit, the Pacers woke up, flexed their defensive muscle, and outplayed the Pelicans in the second half. Paul George logged over 39 minutes and scored 32 points, 19 of which came in the second half for the blue and gold and led the team to a 95-90 victory.
New Orleans dominated the first half, with both Eric Gordon and Jrue Holiday driving to the basket at will. They finished with 25 and 24 points, respectively. Roy Hibbert, coming off a scare with his knee against the Orlando Magic the night before, put up some conspicuous numbers with 6 points and 4 rebounds. He did, however, have five blocks on the night during his 21 minutes of playing time. The five personal fouls probably didn't help his playing time much. The Pacers now have 30 blocks on the young season, quite an impressive number for only two games. There were two critical blocks in the last minute to seal it for Indiana.
The boys are off until Saturday, when the Cleveland Cavaliers come to town. Hopefully, if there is a situation with Hibbert's knee, the two-day layoff will help heal it. It may give coach Frank Vogel time to address the turnover issue as well, as the team had 18 last night, bringing the total to 40 turnovers in the two games. With the Pacers playing defense in spurts those turnover could become problematic if they don't fix the issue.
They seem to be defensively strong when they focus and put their minds to it. Their identity doesn't seem to be very different from last year, with a gritty, tough-nosed defense. If the blue and gold can play 48 minutes of defense like they played in the second half last night, their season will be just fine.
In the words of the immortal Dory, "Just keep swimming. Just keep swimming. Just keep swimming, swimming, swimming. What do we do? We swim, swim."
Image courtesy RMTip21/Flickr