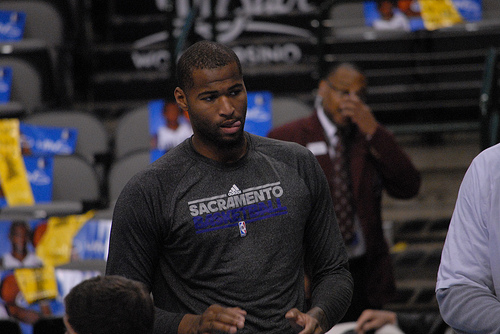 7:00 p.m., PST
Location: Sleep Train Arena, Sacramento
Where to watch: CSNCA, NBA LP
A season that started with promise for the Sacramento Kings has hit an early roadblock, as they've lost four consecutive games since their home-opening victory.
For the second weekend in a row the Kings play in back-to-back games, a scenario that didn't end well last time. A week ago, Sacramento lost to the Los Angeles Clippers at home before losing in humiliating fashion to the Golden State Warriors on the road.
This time they'll be much more familiar with the second night's opponent, and will square off in friendly confines.
Friday, the Kings fell to the Portland Trail Blazers on the road. Just 24 hours later, Sacramento will get a second shot at them at home.
The Kings were dismal on both sides of the ball Friday and have a lot to improve upon if they intend to avenge last night's loss.
Sacramento's bigs will have their work cut out for them. In Friday's loss, the Kings were pummeled on the glass and were out-rebounded 47-31, which led to the Trail Blazers' 17 second-chance points that were crucial in extending their lead.
Along with rebounding more, Sacramento's big men will be a key factor in combating Portland's pick-and-roll attack. It's up to frontcourt defenders to hedge the screen and successfully recover in order to help with rotations and denying the ball.
Damian Lillard is one of the league's best decision makers, so to win, it will be vital that the Kings make the correct decisions themselves in defending him.
On offense, Sacramento will need to attack the rim more often, something they didn't do Friday, which contributed to their low field-goal percentage and lack of free-throw attempts.
An all-around effort will be needed to best the Trail Blazers in the second night of this back-to-back.