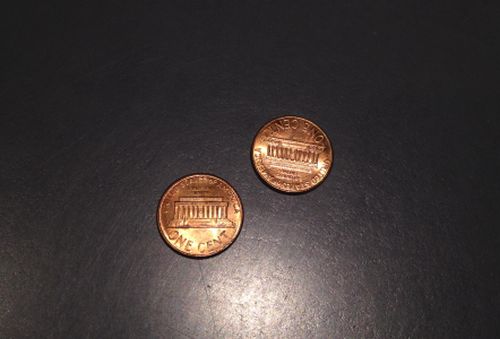 At 1-5 on the season, the Sacramento Kings are in a tailspin. Lackadaisical defense and inept offense led to Michael Malone's declaration that there would be changes made. In spite of this, it's only six games into an 82-game season. It's no secret that the Kings lack talent and are building for the future, so is the slow start actually cause for alarm? Watching the Throne writers, Mike Hammel, Adam Michael Levine and Nirvan Sorooshian answered a few questions about the beginning of Sacramento's season. Here's their two cents.
What effect does the Kings' 1-5 start have on their chances of a successful (however you may define that) season? Is it cause for alarm?
Mike: Winning was never the goal this season, so the record is far less concerning than the effort displayed for long stretches of those five losses. With the inability to shoot, rebound and defend, Malone is justified in expressing disgust with some players' effort. This is a poorly put together team with years of bad habits to forget. It's likely there will be peaks and valleys in the transition to being an unselfish team that challenges opponents defensively, but progress in the right direction will ultimately be the measure of success for the franchise.
Adam: Overall, I don't think it does. This is a team with a lot of new players and a new coach. It is pretty reasonable to expect a slow start. That on top of the fact that the team just isn't that talented really explains the 1-5 start. The success of the season has nothing to do with the record. It all has to do with the amount of effort on defense and how much of a commitment we see from the players when it comes to buying in to Malone's system. If I thought that these losses were due to the team having a lack of heart then I would say that it is a cause for alarm. That's not the issue though. The issue is that nobody can make a shot other than DeMarcus Cousins, Isaiah Thomas and Ben McLemore.
Nirvan: The Kings' 1-5 record isn't what Sacramento fans had in mind for what was supposed to be a step in the right direction for the franchise. This slow start is an all too familiar sight for Kings' followers, but it isn't necessarily a major cause for concern. While nobody is happy with such a slow start to what was supposed to be a somewhat successful season, I don't think anybody expected for this team to immediately change gears and become a legitimate threat in such a powerful Western Conference. As the NBA has displayed many times, a new coach like Malone needs time to mesh with a franchise, especially one with as much turmoil in its past as the Kings. It will take time for the Kings to turn a new leaf in franchise history, and fans should stay confident that a step in the right direction is still a possibility this season.
Who or what has been the biggest disappointment thus far?
Mike: Besides the effort mentioned before, Marcus Thornton. He possesses the skills and pedigree of a legitimate NBA scorer needed to be useful for a team that desperately needs scoring balance in the starting unit. With the team's desire to bring McLemore along slowly and its lack of scoring punch, this was Thornton's year to re-establish himself as a versatile, secondary scorer. Instead, he has played selfishly, missed shots and struggled defensively. He has likely lost his spot in the starting lineup, which is not a good sign for his playing time or trade value. Whether he responds well to the challenge is a storyline to watch as the season unfolds.
Adam: It would appear that Thornton and John Salmons are trying to build a mansion in Sacramento with all of the bricks they keep putting up. To me, that makes them the biggest disappointments; more Thornton than Salmons, though, as I didn't have high expectations for Salmons to begin with. I was expecting Thornton to bounce back from his off year last season and put up big numbers as the team's second scoring option. Instead, he has simply been awful on both ends of the floor, exemplified by getting torched by Wes Matthews on back-to-back nights. I think it might be time to give McLemore and Travis Outlaw the starting roles.
Nirvan: Tthere hasn't necessarily been one person who hasn't lived up to expecations or who has put out sub-par effort on the court. I think the real Achilles Heel of the Kings is simply their mediocre defensive effort as a group. With that said, Malone has been known to completely transform defensive units in past coaching jobs, like he did in Golden State before it was such a formidable presence in the West. The season is still young, and Malone will have plenty of opportunities to try and impose a defensive mindset on this Sacramento team.
What is the silver lining?
Mike: Cousins, McLemore and Malone form a good core for a rebuilding team. First, while Cousins has struggled emotionally in a couple of games, it's clear that he is poised to take the next step as one of the premier offensive centers in the league. He has flat-out dominated some opponents and his defensive effort is much improved. His growth is vital as he has pretty much had to carry the starting unit offensively. A player that may soon join Cousins in the starting five, McLemore, is a young rookie with tremendous potential. An ideal deadly shooter to pair with Cousins, he also possesses terrific athleticism and consistent effort. The team may not be able to bring him along as slowly as they'd like, but they also may not need to. Finally, Malone has been consistent in his demands for personal accountability and effort, especially on the defensive end. With his star player and front office's support, the team's culture is headed in the right direction.
Adam: The silver lining is that the Kings have an absolute beast of a big man. Cousins looks more patient, more selective with his shots and has been playing much better on defense this season. It just goes to show you what a good coach can do for a young, talented big man. He truly seems like a new player and it will be exciting to see how he progresses.
Nirvan: The bottom line is that the season is just starting. We can't yet tell whether or not the Kings will have the positive season that Sacramento fans have been craving. It's a long season, and for Sacramento, that's probably for the best. Nothing can be made of the Kings' performance yet, and Malone has a long schedule to try and whip his team into shape and get them going in the right direction.