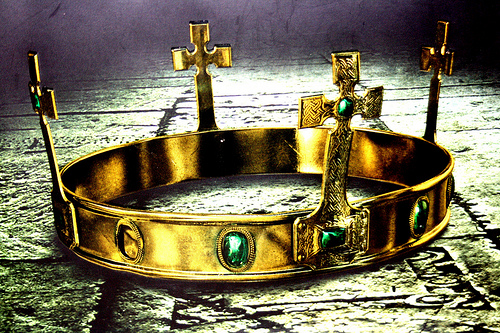 Bernard King was a player known for being focused, determined, and locked-in. His game face was legendary, especially when in the zone. In the Christmas Day Massacre of 1984, Bernard put on an unforgettable, nationally televised, 60-point, low-post clinic against the New Jersey Nets. King's chiseled game face was unchangeable the entire game.
King was arguably the NBA's best player in 1984, best known for scoring 50 points in back-to-back road games against the San Antonio Spurs and the Dallas Mavericks and single-handedly destroying the Detroit Pistons in the '84 playoffs, averaging 42 points for the series.
Bernard was a volcanic player that erupted towards the rim, possessing a quick release of the ball with a feathery soft touch. Bernard was the first player I saw utilize what is now known as the Eurostep. He would dribble at full speed toward the center of the defender's body, so that he couldn't get out of the way, then side step him to get to the basket. Offensively he was nearly unstoppable, especially on the left side.
Because King struggled to stay sober during his early years in the league, he never reached the iconic status of Larry Bird, Magic Johnson or Michael Jordan. He played for four teams in his first six seasons, and finally found some stability playing in the largest media market at the peak of his basketball career for the Knicks. But King was very private and didn't do a lot personal interviews; the game face was the only thing tangible to try to understand him.
Hail to the King
King was inducted into the Naismith Memorial Basketball Hall of Fame in 2013. His accolades include four All-Star appearances, two All-NBA First Teams, one scoring title, returning to All-Star form after a horrific knee injury, and the most intimidating game face in basketball.
ESPN's 30 for 30 documentary entitled "Bernie and Ernie" gave a glimpse into the friendship between Bernard King and Ernie Grunfeld. The two New Yorkers were college teammates in the mid-'70s at the University of Tennessee, and in the early '80s with the New York Knicks.
However the documentary's focus was on Kings' personal adversity. He endured childhood neglect, overt racism during his matriculation in Knoxville, and overindulging in alcohol as a means of dealing with his personal problems.
King was candid when he elocuted his childhood pain. "My parents did not know how to be expressive to the extent, [to say] I love you, son," King said. "I never heard those words from my parents." King didn't have much of a relationship with his father while living under the same roof. They rarely spoke because church was the only topic he would speak about. His parents were dedicated in going to church, and their children were expected to do the same.
Developing the game face
Kings' parents believed that their children were not allowed to go outside after church on Sunday; consequently Bernard rebelled. Bernard's love and passion was basketball. His mother was the disciplinarian, so when Bernard went outside to play basketball on Sunday, he would return home to a mother waiting to beat him. As a young man, Bernard decided he was going to play basketball, despite the consequences. Basketball was his solace; basketball was also a pain he was willing to endure.
He would receive a beating for each act of defiance. Bernard was strong-willed. He believed that crying was a sign of weakness, so he was determined to never be seen crying.
The façade of King's renowned game face scowl is a construction of anger, pain, loneliness, shyness and low self-esteem. For Bernard, basketball was an escape from his family dysfunction. "When I went out on the court, I could shut everything out. That was a sense of escape. Those beatings is where the game face was actually developed," said King.
Image courtesy Jason Train/Flickr