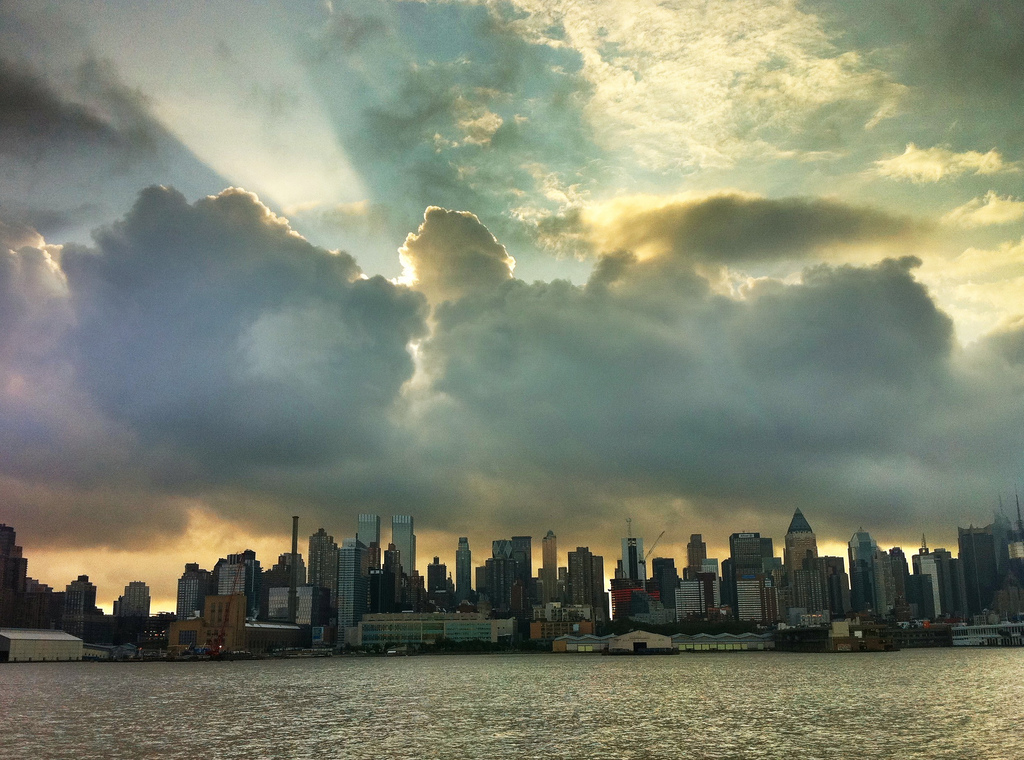 Admittedly, it's very early in the season with both the New York Knicks (3-5) and Brooklyn Nets (2-5) not having played even 10 percent of their games this season. However, this being the City That Never Sleeps, as well as one that naturally has high expectations and extreme feelings based in overreaction, the Knicks and Nets current records are being met with visceral anger, sincere disbelief and demands of firing/questioning of how well both teams' respective head coaches are doing thus far.
The Knicks are the Atlantic Division defending champions, winning 54 games last season, but find themselves next to last right now. The cellar tenants of the division are the Nets, who won 49 games in their inaugural season calling Brooklyn home and came into this year's campaign with very high praise and tangible hopes for an NBA title after acquiring a trio of former Boston Celtics – Kevin Garnett, Paul Pierce and Jason Terry – as well as a bargain-priced Andrei Kirilenko. Thus far, they are at the bottom, lifting up the surprising Philadelphia 76ers (5-4), Toronto Raptors (4-5) and Boston Celtics (4-5).
It's very much possible for both teams to come back strong and have the proverbial cream rise to the top, especially when looking at how weak the Atlantic Division is currently and even in projecting for the rest of the season. But, if things are going to change, it has to start soon before it gets ugly because there is a constant about New York media and a team's fans – once things spin out of control, the momentum will stick for a while. Look at Linsanity from a couple of seasons ago when Jeremy Lin was praised as the second coming of… well, something! The attention spilled out of the city and into the entire nation and world.
For the Nets, who are currently on a three-game West Coast trip, tonight's second game of their road adventure versus the Phoenix Suns (Click here to check current basketball lines), now is the time to put up a W, especially after losing their first game against the Sacramento Kings. Actually, not just losing, but getting destroyed by 21 points. The Suns are yet another young, athletic and fast-paced team, which the Nets have been horrible against. It won't get easier when they face the Clippers tomorrow night. This jaunt to the opposite coast could get ugly, but fan reaction will be uglier if they don't stem the losing tide with the quickness.
For the Knicks, suffering the loss of Tyson Chandler for significant time will hurt and it has shown thus far. They have lost their defensive anchor that consistently produced and protected the rim every game. The inconsistency is showing as the Knicks haven't strung together back-to-back Ws OR Ls thus far this young season since Chandler went down in the team's third game. Sure, they consistently lost three games to start the season, but we can blame the absence of J.R. Smith and the necessary task for Mike Woodson to figure out his rotations. The absence of Chandler has gotten bad enough where it's been reported that the team was shopping Iman Shumpert, most notably to the Denver Nuggets for big man, Kenneth Faried. The fan reaction has not been good as Shump is a fan favorite and one of the league's best perimeter defenders.
For both NYC teams, something needs to change. Some may want a head coach fired, others may want a trade, but both are extreme actions brought on by very early season disappointment. Both the Knicks and Nets are more than capable to find a cure to this illness (losing and exaggerated fan backlash) and that's winning. Especially in New York, winning cures everything.
Photo courtesy of Anthony Quintano/Flickr