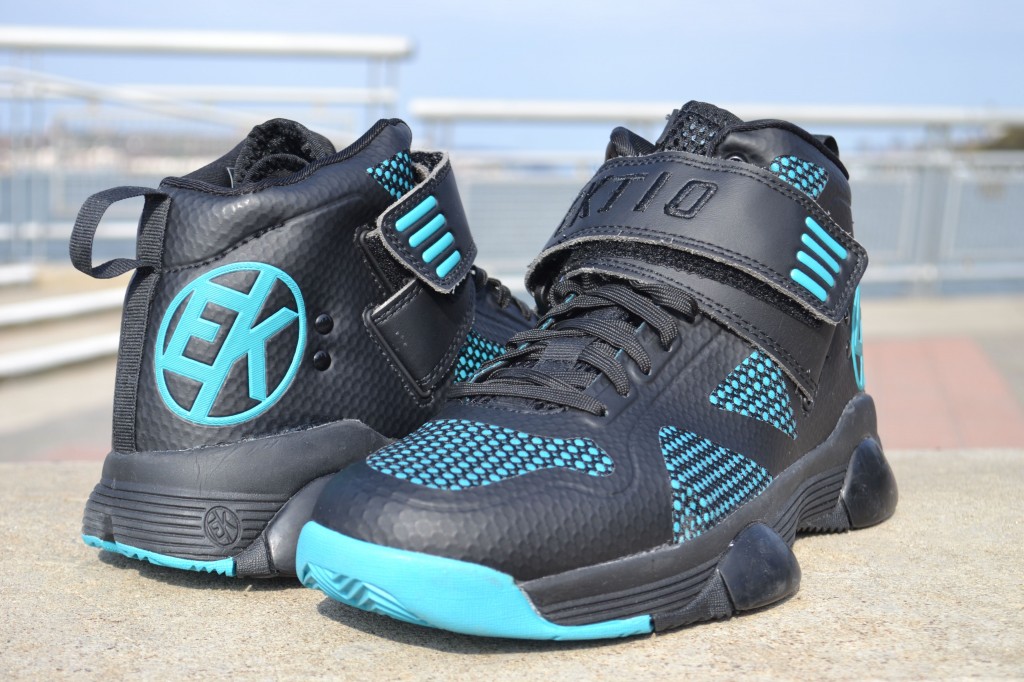 For the last two years, Ektio has made its name more prominently claiming to be the first to create basketball's first anti-inversion sneaker, the Breakaway. Though it's met its share of critics, the Breakaway has been a success as a performer. Sort of a classically-style shoe with a bit of today's tech (notably in the mesh), the Breakaway has been one of the milder performance shoes in terms of aesthetics.
Today, Ektio has decided to give its flagship shoe some added pizzazz with two new colorways: teal/black and orange/black. If you want to find a pair for yourself or as a gift for a fellow basketball aficionado, you can go to ektio.com and pick them up for the listed $129.95.
You can get a good look at the Ektio Breakaway below to see the new styles for yourself.