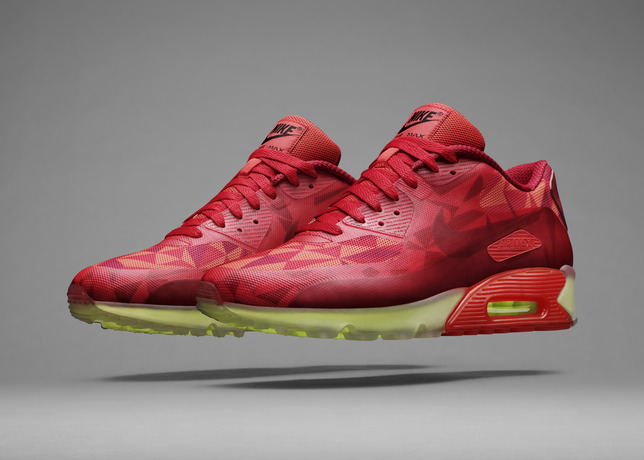 Courtesy of Nike in announcement of their 'Air Superiority' Air Max 90 2014 selection — the pack includes the Nike Air Max 90 Ice, along with the Air Max 90 Jacquard and Air Max Lunar90, both of which have featured previously at Baller Mind Frame.
Check below for more on the Air Max 90 Ice, as well as new pics of the Air Max Lunar90 — also, be sure to follow @BMFKicks on Instagram and Tumblr.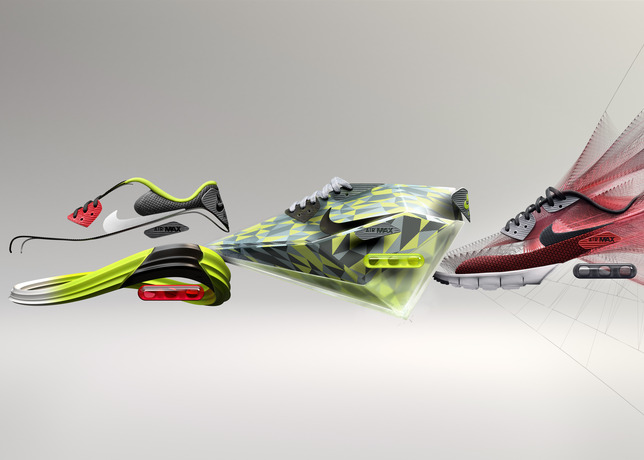 In Spring 2014, Nike celebrates the power of its innovation with the release of three new versions of the Air Max 90— the Nike Air Max Lunar90, Air Max 90 Jacquard and Air Max 90 Ice. One of the more popular silhouettes in the Air Max family, the Air Max 90's iconic midsole and upper components are the perfect canvas to lionize Nike's pinnacle technologies: Lunarlon foam, no-sew construction, jacquard weaving and Phylon.
A decade after Nike Air was introduced as a cushioning system, a revolution was born. Using visible air, legendary Nike designer Tinker Hatfield forever changed the design of running sneakers and developed a new ethos for Nike's approach to innovation; letting innovation speak for itself. Nike Air Max would become one of the most recognizable sneaker families, worn and coveted all over the world. The overwhelming success of the Air Max line proves that sneaker technology not only provides performance benefits, but can also create new aesthetics.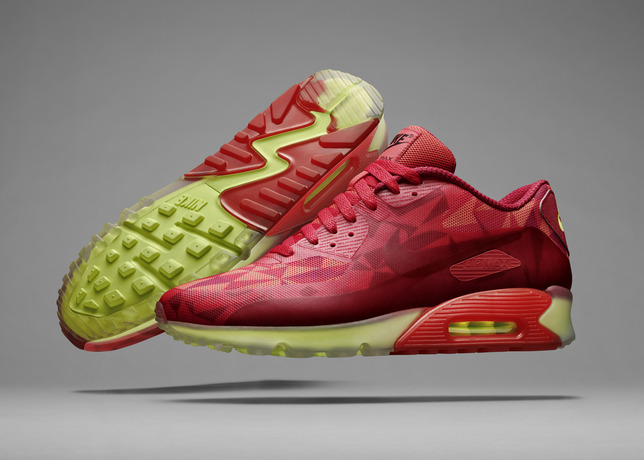 Air Max 90 Ice
Harking back to the original mantra of Air Max, the Air Max 90 Ice pushes "making the invisible visible" to the maximum. Taking inspiration from the Ice edition of the Nike+ Fuelband, this version of the Air Max 90 utilizes a translucent outsole to show off the most unsung of cushioning heroes; Phylon. Translucence also appears on the upper in the form of see-through Hyperfuse construction, which allows the computer generated geometric graphic to appear without distraction. The Air Max 90 Ice is Air Max seen like never before.
Bonus: Nike Air Max Lunar90 — new images: