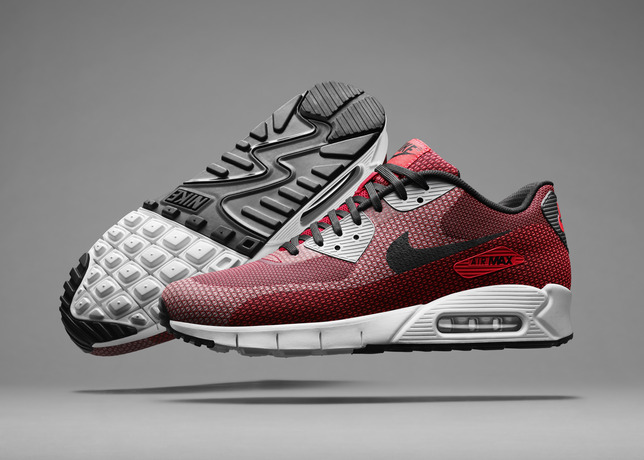 Courtesy of Nike, in anticipation of their 'Air Superiority' Air Max 90 release for 2014 — the Nike Air Max Lunar90 (which is soon mentioned and shown briefly below) is featured in the new line, has been featured at Baller Mind Frame and can be found here.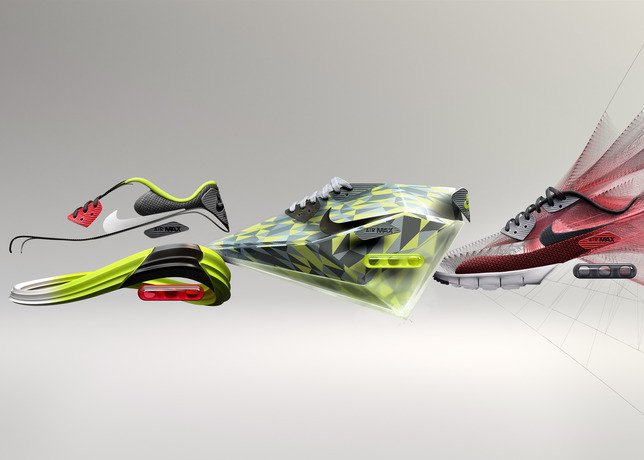 In Spring 2014, Nike celebrates the power of its innovation with the release of three new versions of the Air Max 90— the Nike Air Max Lunar90, Air Max 90 Jacquard and Air Max 90 Ice. One of the more popular silhouettes in the Air Max family, the Air Max 90's iconic midsole and upper components are the perfect canvas to lionize Nike's pinnacle technologies: Lunarlon foam, no-sew construction, jacquard weaving and Phylon. 
A decade after Nike Air was introduced as a cushioning system, a revolution was born. Using visible air, legendary Nike designer Tinker Hatfield forever changed the design of running sneakers and developed a new ethos for Nike's approach to innovation; letting innovation speak for itself. Nike Air Max would become one of the most recognizable sneaker families, worn and coveted all over the world. The overwhelming success of the Air Max line proves that sneaker technology not only provides performance benefits, but can also create new aesthetics.
See more below on the Air Max 90 Jacquard below and also follow @BMFKicks on Instagram and Tumblr.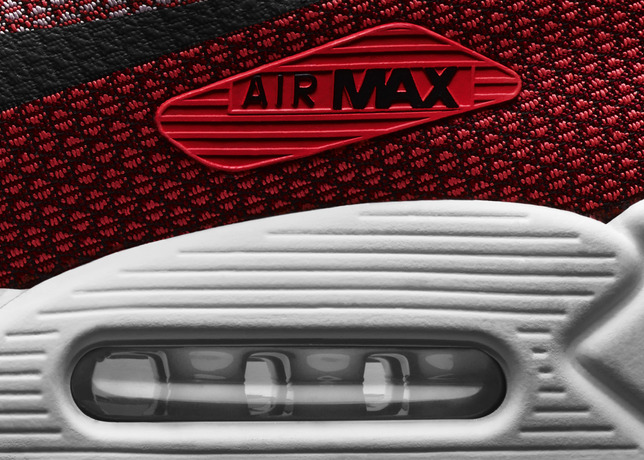 Air Max 90 Jacquard
A traditional and age-old method of craft veneer's this version of the Air Max 90. Originating in the 1800s, the jacquard weaving process weaves four colored yarns through a black base allowing Nike designers to control which colors are expressed on the surface. The jacquard process is very detailed and capable of weaving patterns on top of patterns, allowing for the traditional panels and overlays of the Air Max 90 to be replaced by a single piece of fabric. The one-piece upper is lighter and more flexible than the original and pairs perfectly with a natural motion outsole for a visible emphasis on movement. The Air Max 90 Jacquard is Air Max crafted like never before.