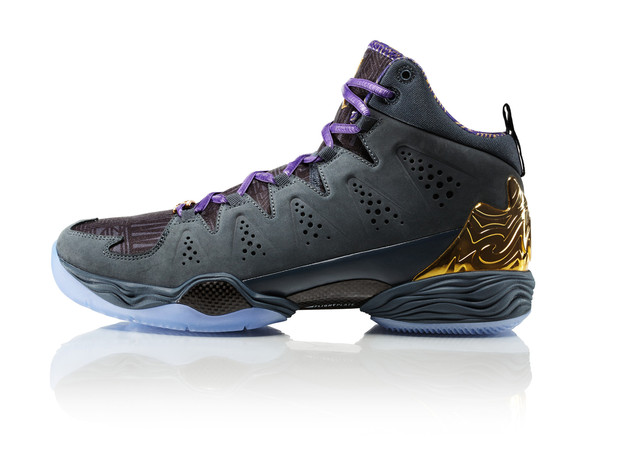 As has become custom, Nike is honoring the forthcoming Black History Month by introducing a new 2014 collection that is focused on a few of the brand's biggest athletic stars of pan-African ancestry, American and otherwise. In doing so, a few lucky players like LeBron James, Kevin Durant, and Carmelo Anthony have full collections that feature their shoes and apparel that pronounce the year's new BHM color themes.
See Anthony's BHM edition of the Jordan Melo M10 below, courtesy of Nike: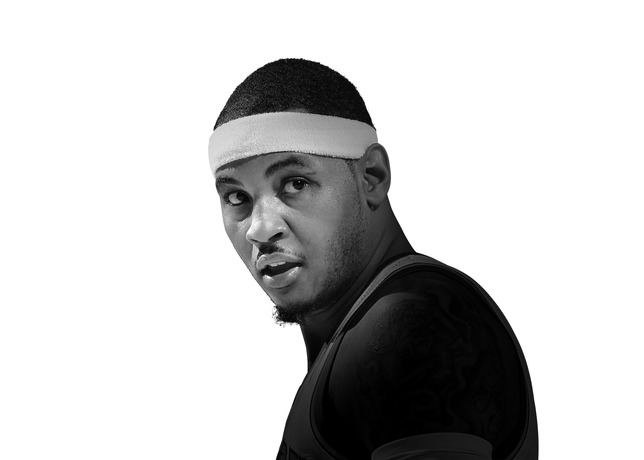 For the fourth year, NIKE, Inc. is honoring Black History Month with a collection that pays tribute to a group of extraordinary athletes and their unwavering dedication to achieving success at the highest levels. Black History Month is always a reminder that athletes worldwide representing the NIKE, Inc. brand have been inspired by a legacy of Pan-African achievement.
SPORT ROYALTY
The 2014 BHM Collection was designed under the theme, Sport Royalty, to honor Nike's kings and queens of sport: LeBron James, Carmelo Anthony, Allyson Felix, Maya Moore, Theotis Beasley and Ishod Wair. The collection celebrates the crowning achievements and work ethic of these athletes that have won multiple championships, awards and led with high integrity and commitment both on and off their field of sport.
PRODUCT COLLECTION
The 2014 BHM Collection spans across performance and lifestyle with 23 products including footwear, apparel and equipment featuring purple, burgundy, gold, black, grey and the new BHM print graphic.