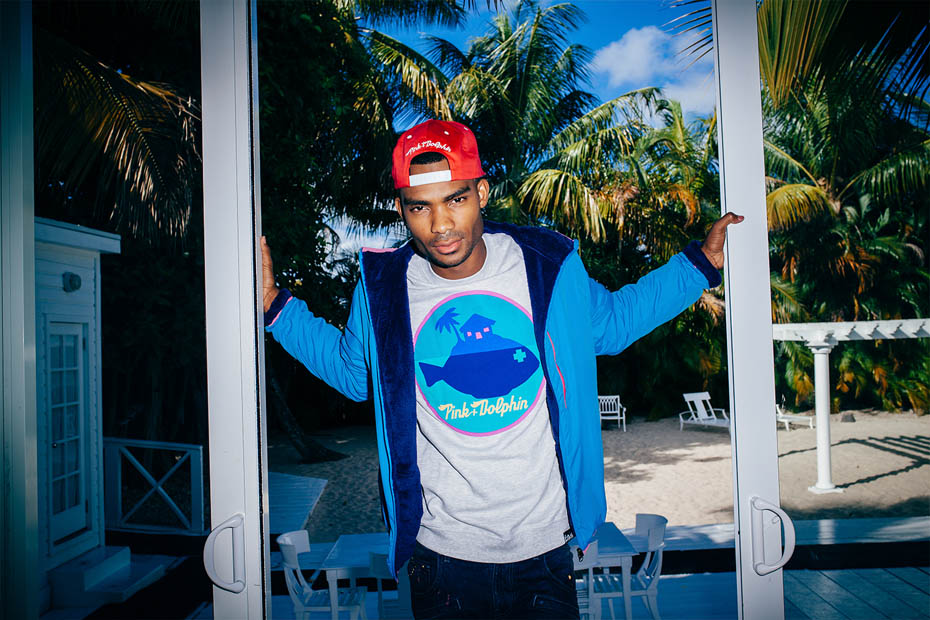 BMF Style: Because balling is more than the roundball – it's the lifestyle that surrounds the ball. BMF Style brings you the best styles in sportswear and fashion apparel for when you're away from the court, whether you're checking for new gear or checking for your favorite NBA players' pieces outside of the locker room.
—
When it comes to knowing the style mannerisms of athletes and celebrities, Pink + Dolphin is a legitimate authority. When NFL players from the San Francisco 49ers, rappers like Rick Ross and Tyga, and a whole generation of kids can be called your clients and customers, you're a force to be reckoned with.
Known primarily for their bright colors on iconic American casual clothing pieces, Pink + Dolphin has finally released their first part of their Spring 2014 Collection. See below what Pink + Dolphin has announced regarding their new collection:
The Pink + Dolphin 2014 Spring Look Book and video is finally here! The look book was shot by Quang Le in Miami Beach, Florida. The P+D team wanted to showcase pastels this season in their ever expanding cut and sew line. From the ultimate DIY brand, the video even features beats from a Pink + Dolphin team member.
[youtube]http://youtu.be/C1CDlbVB9T4[/youtube]
In light of the debut, you can see an example of their collection in the French Terry Waves Hoodie  and Sweatpant(in salmon pink). The specs are pretty straight-up – the body of the pieces are heather French terry fabric; there's contrast overlock stitch detailing at all the seams; the Pink + Dolphin logo is chain-stitched at the left chest, and it's a moderately lightweight set (as you can see below).
Salmon pink might not be your thing, and there are other colors, but the great thing about Pink + Dolphin is that they give you options in hues that other brands may not give you. They're unafraid to conceive the thought that men of any age will appreciate getting their Killa Cam on and rock pink with the best of 'em – especially today, where basketball players particularly  are branching out and finding new digs in new styles and colors.
The fabric of the French Terry Waves set is very soft, but if you should venture to acquire any pieces from Pink + Dolphin's collection, know that the company prioritizes a closer fit than most other brands, so if you're a guy (or girl) of significant frame (especially if you've been training in the gym), size up on your orders.
After that, enjoy your gear and rock it out.
You can see more of the Spring 2014 Collection at www.pinkdolphinonline.com
Photography courtesy of Pink + Dolphin and Sandy Dover Creative for Baller Mind Frame.