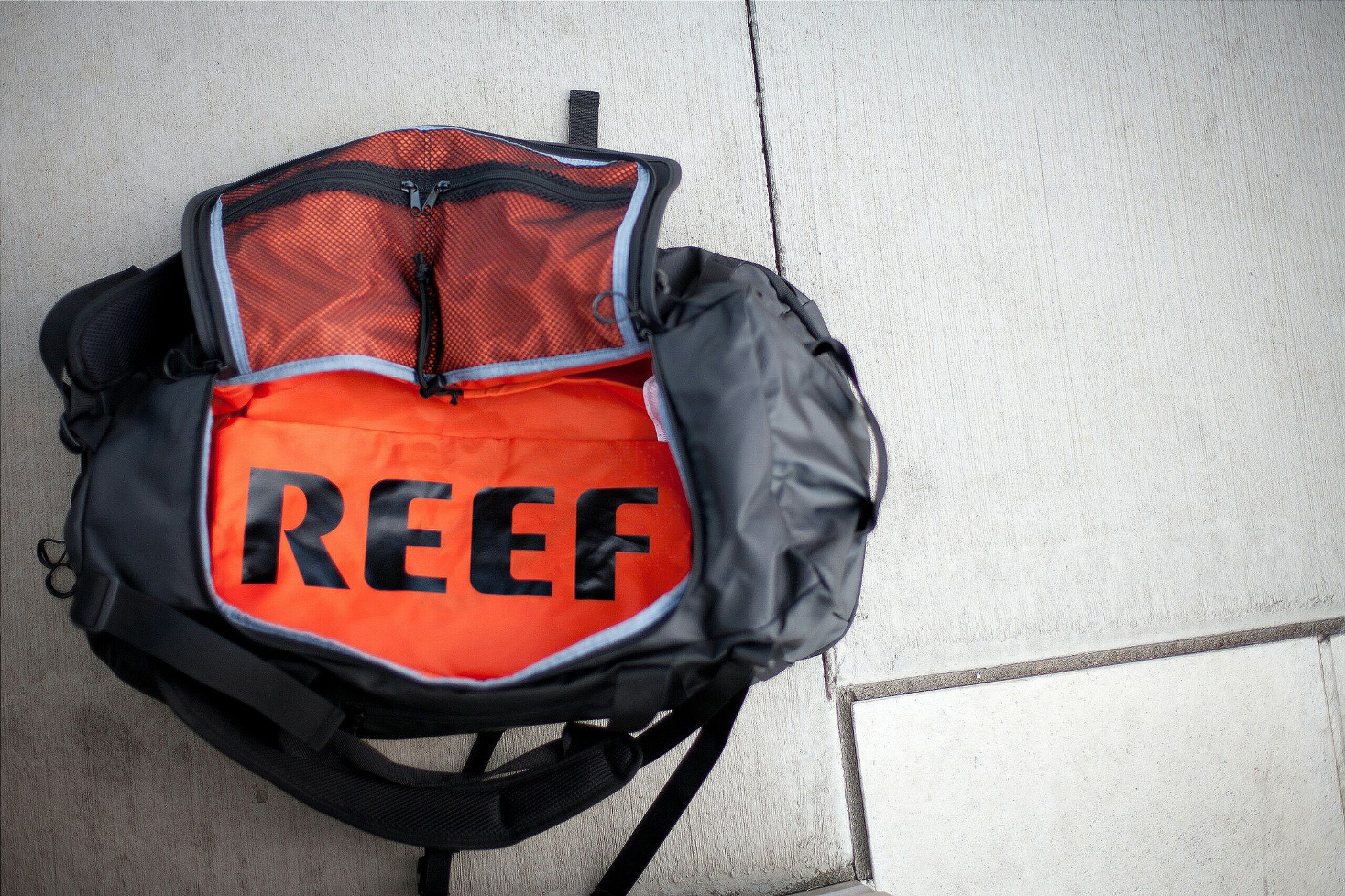 Look Closer at The BMF with Complex Media is all about giving you the opportunity to see the best footwear and sportswear in performance & lifestyle fashion in up-close and personal, high-quality portraiture served with a side of expert commentary. Inspired and provided by Senior Editor Sandy Dover.
---
This edition of Look Closer takes us to the Reef Duffel II, a multi-purpose travel bag that makes the most of a traditional structured duffel with the accouterments of a backpack.
Duffel bags generally are great load holders, but with too much load, make carrying more difficult that anyone prefers; backpacks have the opposite issue where sometimes too light a pack makes wearing it feel like a chore onto itself. The Duffel II combines the two distinct kinds and creates its own Frankenstein monster without the horror. There's lots of pockets for storage, a main compartment for general packing, and a very understated bottom compartment that allows for soiled materials to lie beneath and ventilate, among several other features.
See the Duffel II here in its stylized glory, courtesy of our friends at Reef.
Photography courtesy of Liv Rae Photography.

Models: Isaac McWhorter & Sandy Dover
Special thanks to Reef, Liv Rae, and I.M.