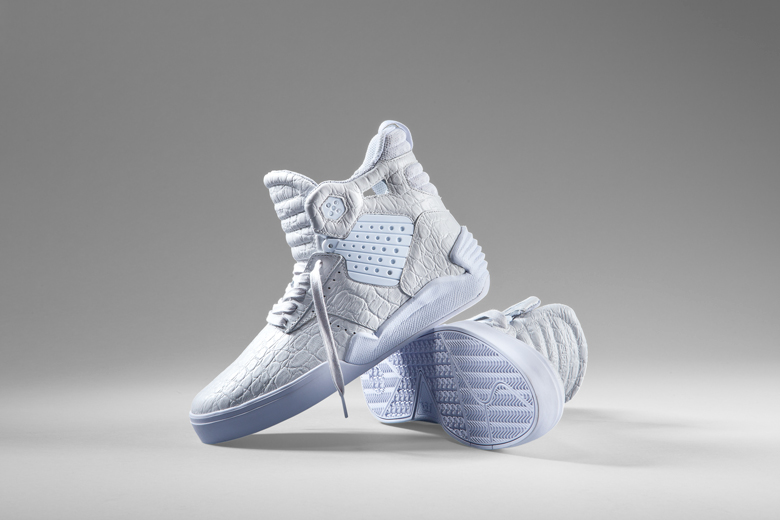 SUPRA's Skytop series has been one of the leading lifestyle footwear series in the last five years. Actually a performance shoe for skateboarders, the brand has continually blurred the line between action and casual, often with fans unaware of the shoes being made primarily for the action sport — and the line is even more blurred with the latest incarnation of the Skytop.
The SUPRA Skytop IV 'White Elephant' is the perfect example of form and function seemingly following each other, but in a luxurious package. Looking something like Michael Jackson's "Captain E.O." space boot, the White Elephant is one of the strongest all-white hightops that BMF Kicks & Sportswear can remember seeing. It's a magnificent shoe.
See more of the White Elephant below, courtesy of SUPRA:
The Chad Muska signature Skytop IV is now available in full grain, white, "elephant" embossed leather. With white TPR inset pads and a white leather lining accented by black speckle, the shoe rests upon a white SUPRAFOAM sole with a unique heel collar ribbed padding. Featuring a short eye stay with a long, clean vamp and extra tall padded tongue, the Skytop IV stands out as the premier, fashion-forward high top it is. This all white Skytop IV is available now at fine SUPRA retailers worldwide and suprafootwear.com.