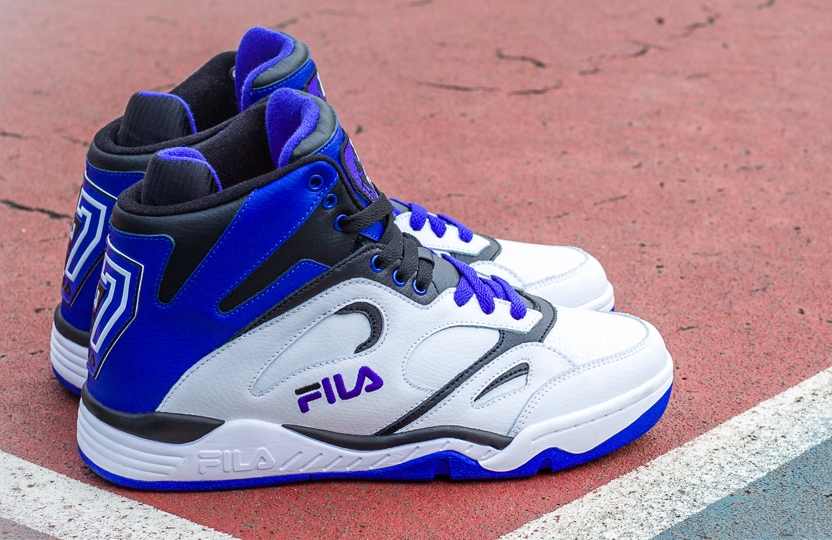 Kevin Johnson has and will likely always been a special figure in the city of Sacramento, California. A hometown kid, the now-mayor of the city is best known as the future Hall of Famer point guard for the Phoenix Suns, where he was an NBA All-Star and a part of the famous trio which included Charles Barkley and Dan Majerle. To honor KJ's significance while also showing some love to the hometown Sacramento Kings, FILA has created its 'King Pack', a heritage group of former signature shoes from the company archives now known as the 95, 96, and the namesake KJ7, all decked out in black, purple, and grey — just like the Kings of Sacramento.
Here's what FILA has to say on the matter:
The King Pack features the third installment of Mayor Kevin Johnson's signature model. Mayor Johnson was instrumental in the fight to keep the Kings in Sacramento this past season and to celebrate this historic achievement, we present our newest footwear and apparel pack in the black, purple and grey color palette.
For more information on the King Pack, go to fila.com.